I bought CORSO ROMA, the original brand of the factory that makes Christian Louboutin.
The brand CORSO ROMA 9 (Corso Roma Nove) has become a staple in select stores in Japan.
You can buy a pair of pumps for about 20,000 to 30,000 yen, which is 1/3 ~ 1/4 the price of Christian Louboutin, and many of the heels are just right, such as 7cm high.
Pumps with a feminine shape and a minimalist look, typical of imports.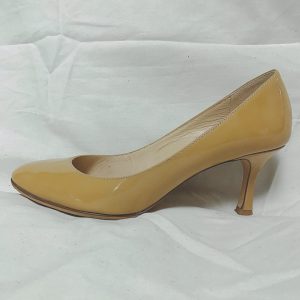 As is common with imported pumps, they have a feminine, round shape, including the roundness of the sole and all the details, but they are also simple and neatly made, with a minimalist, dignified look that omits anything superfluous.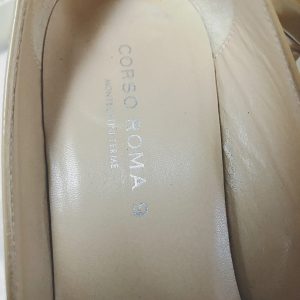 With an almond toe and 7cm heel, they are easy to walk in and have a beautiful silhouette that can be used on and off.
I don't know the exact size of the pumps, but they were comfortable even for a 3E shoe.
I should have sized up.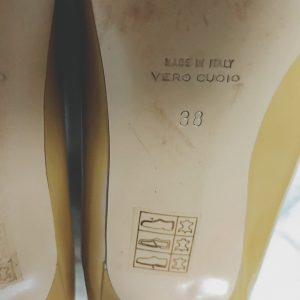 I bought a pair of size 38 based on the size chart at a specialty store that said 38=24.5cm for almond toe shoes, but they were fine in the morning, but the toes got tighter and tighter from noon until I couldn't wear them on the way home and ended up wearing the butterfly twists I wrote about the other day.
In the first place, I regretted that I should have bought the 39 because most Italian shoes are basically 39=24.5cm.
I think it's pretty good as long as you have the right vertical size.
For this price, the construction is generally a good value.
I'm not sure if I'll be able to afford them, but I'm sure I'll be able to afford them.
The inner lining and heel rolls are also a bit wrinkled, so when you buy them in the store, be sure to check if the leather is in good condition.