Deep gray socks,
soft and fluffy and comfy!

I received this from Fuchske.
The matte, fine-ribbed charcoal gray is very classy and great for sock-showing styling!

And it just feels so nice to the touch.
They use an ultra-fine microfiber yarn called Micromuffin.
They are soft and fluffy like marshmallows 🤍

And yet the soles are made of cotton to prevent steaming.
So well thought out! I love it, that kind of build! I'm not sure I've ever heard of it 😎.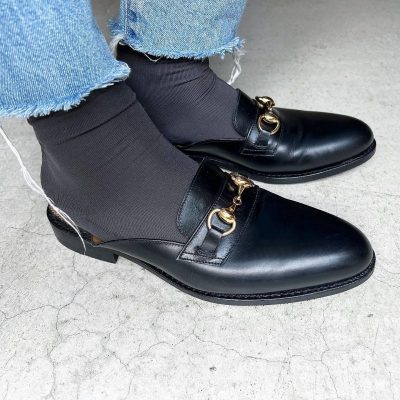 Coordinating items
️socks fukuske_press
Fukusuke Micromuffin Plantar Cotton Crew Length S ocks

¥1,320-
️shoes Jalan Sriwaya
️pants Uniqlo peg top high rise jeans