I like Guymo.
How much do you like them? I like them so much that if you ask me what shoes I recommend for summer, I'll be the first one to mention them.
Speaking of gaimo, espadrilles!
Gaimo is a Spanish brand that was born in 1978 and uses reliable technology to make espadrilles and simple shoes that can be worn at any time of the year.
The reason why I recommend them is because the insoles are comfortable.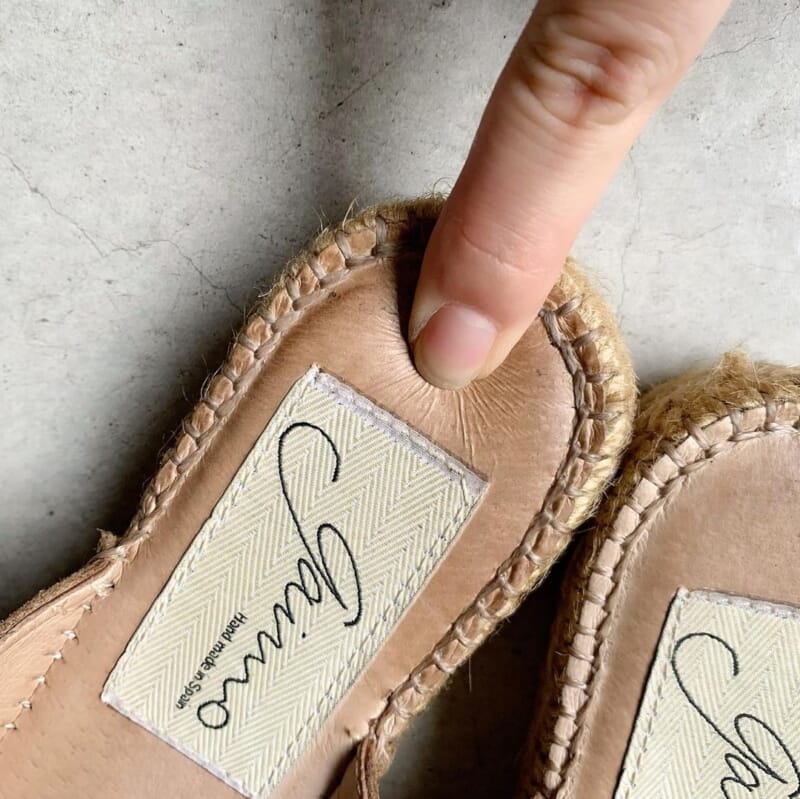 To be precise, I think they have cushions in the soles, but they look classic.
The shoes are made of leather and fabric and are simple and old-fashioned, so you can't expect them to be that comfortable….
The sole of espadrilles doesn't flex, and it looks hard to wear.
But Gaimo is the one that can change all that.
This year I bought a pair of soft pointed flat mules.
The goatskin leather upper is soft, while the lining and insole are made of smooth pigskin.
The slipper-like appearance is also good, as it gives a sense of relaxation to adults.
I'm not sure if I want to buy a different color ????.
shoes
gaimoespadrilles esmeralda_jp
soft pointed espadrilles mules
beige size:38 ¥15,400-
▶︎ [Rakuten Ichiba] gaimo(Shoes)