I repaired my Louboutin enamel heel pumps.
Shoes always get scratched.
It doesn't matter if they cost 100,000 yen or 2,000 yen, the risk of scratches is the same for any brand of pump heels.
Five minutes after I wore them for the first time, they got scratched by the netting in the road gutter. Garn.
It happens all the time.
Re-wrapping the leather costs thousands of yen, and it might get damaged again soon….
Smooth is still easy to cover up, but what about enamel?
That's when I was introduced to M. Mowbray's leather nail polish.
M. Mowbray's ( m.mowbray) leather nail polish is an item that looks like a real nail polish. (Some people call it mowbray).
You can choose from a wide range of colors, including yellow, medium brown, light brown, navy, black, and burgundy. It seems that most colors can be repaired.
Given the shipping costs, Rakuten is probably the best place to buy. If the color you want is not in stock, check out Rakuten.
▶︎ Amazon [M. Maubray Leather Nail Polish].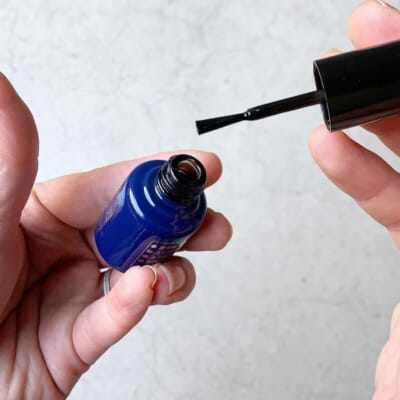 I'm not sure if this is the right product for you, but I'm sure it's the right product for you.
It's a good idea to use a brush on the lid when you're repairing your shoes.
When it dries, the liquid in the wound hole becomes depressed, so I repeat the process again.
I was able to put it on for 30 minutes and then put the liquid back on… and repeat 4 or 5 times!
It was a little bumpy, but rather successful!
Like a good nail polish, the edges of the liquid will settle.
I really like the fact that it blends right into the body of the product, so there is no border between the two.
He said that some of the enamel was genuine leather, so there was a leather ground, and some of it was black, so it was done beautifully.
Please watch the video to see how it looks after repair.
With this, I won't be afraid to buy enamel stuff!
What an easy to use item!
Maybe one in the family…?
Thank you k1011010011 for telling me about this ????.