I wonder if I can.
Easy repair with items that can be easily purchased by amateurs.
I'll leave you to it!
I tried to do this with the following in mind ????.
Materials Needed for Heel Repair
100-yen leather bond
, toothpicks,

and your favorite shoe cream
Time required for repair
15 minutes
Heel Repair Procedure
Apply a thin layer of bond to the back of the leather and the heel itself with a toothpick.
Let it sit for about 10 minutes.
Apply while pulling the leather.
Press the edge of the leather on the peeled side to make it flat.
Use shoe cream to cover it up.
The result of the repair is, well!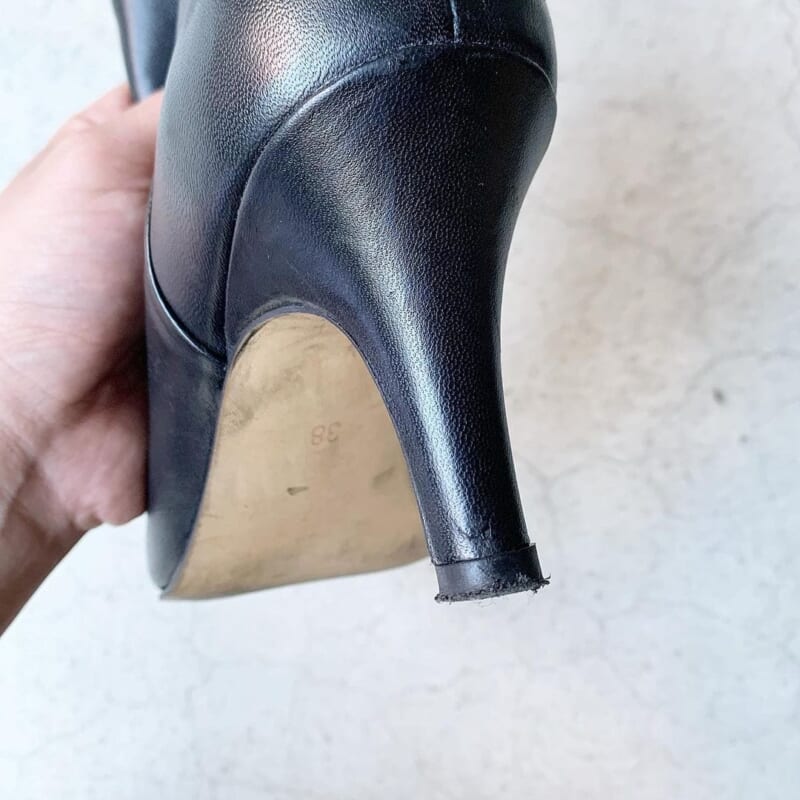 Please keep your eyes peeled and your heart warm.
The bond popped out the moment I opened the package, so I had to quickly put it on the package paper.
But I think it was a good first aid.
Heels can be scratchy!
If you wear heels, please give this a try.
For serious repairs, go to your local repair shop????.
If you don't have a store near you, you can order repairs on Rakuten.
Orange Heel Repair Center
They sell a variety of goods to try when you want to repair it yourself.
---