I bought +J, which was released on March 19.
I had a hard time deciding, but I bought three items at the store today.
I bought three items at the store today. They are items that I can use now and will be able to use in the hot summer.
The UNIQLO +J knit cardigan is a men's knit cardigan for summer use.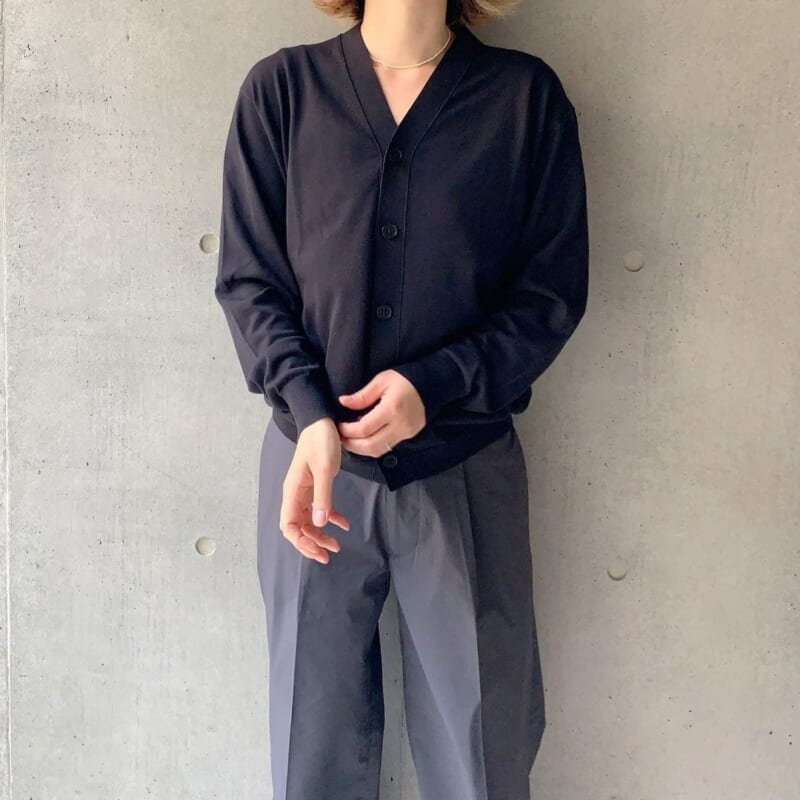 However, it's not too open in the chest so it can be worn alone.
The fall and material is just too beautiful!
knit

uniqlo_jp uniqlo_ginza
Silk Cotton V-Neck Cardigan
size:S Black ¥6,990-
▶ Silk Cotton V-Neck Cardigan (Long Sleeves) (MEN) | UNIQLO (uniqlo.com)
UNIQLO + J's pants have a great shape, but they are also made of a material that is very useful in summer.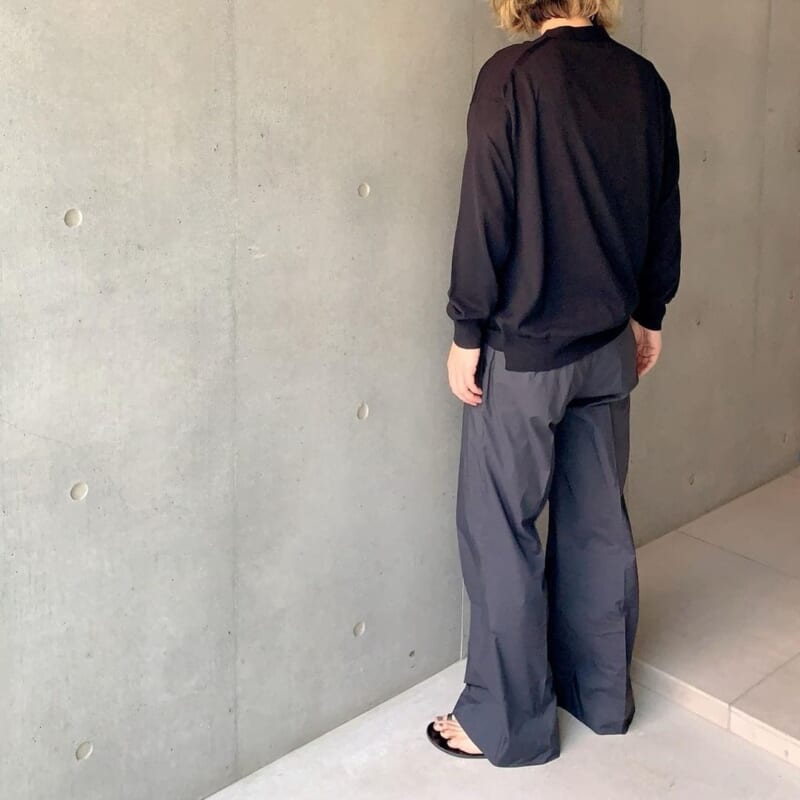 It's a nylon blend that's bouncy, thin, and has a beautiful fine sheen.
The kind that doesn't give you those nasty wrinkles!
I think I can wear these two with easy care.
If you're worried about wrinkles, you can just steam it and wear it.
I'm not sure if this is possible, but it's not at this price ????.
Pant

UNIQLO(ユニクロ)
Wide Pants
size:61 Dark Gray ¥4,990-
▶ Wide pants (WOMEN) | Uniqlo (uniqlo.com )
The sandals also look like that, with leather beanies, Greek brand Nicholas Linus.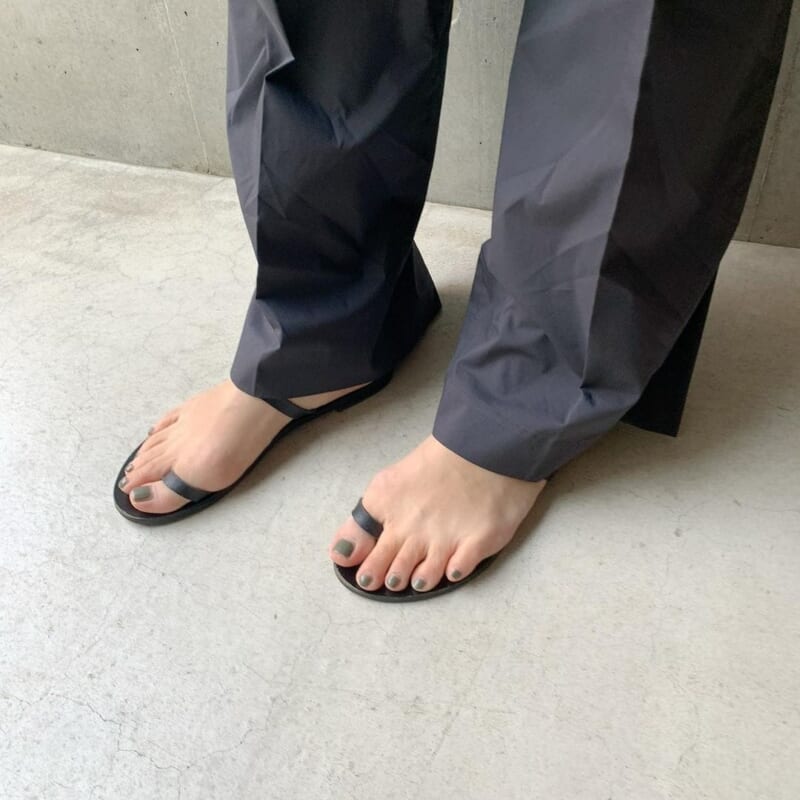 These sandals are made of genuine leather and cost about 7,000 yen.
This is a brand I want to buy more of this year!
shoes

nicolaslainas_jp
freaksstore_officialsize:38
▶ Nicolas Lainas.com – Greek Leather Sandals