I'm curious about thong sandals because they're in season, but I think they'd hurt my thighs and I'd feel unbalanced.
I have a pair of thong sandals by Caminando, but they are soft genuine leather, so my toes are fine.
The buckle makes it balanced.
I was thinking that a simple pair would be too loose….
And then I thought, "Oh yeah, UNIQLO!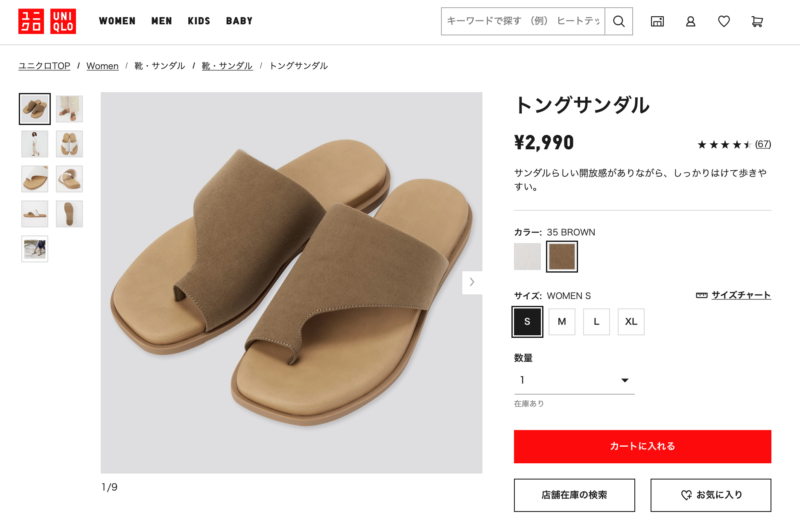 I tried on a pair of UNIQLO thong sandals… and they were surprisingly good.
The first thing I liked about them was the comfort. They're fully cushioned where they touch your skin!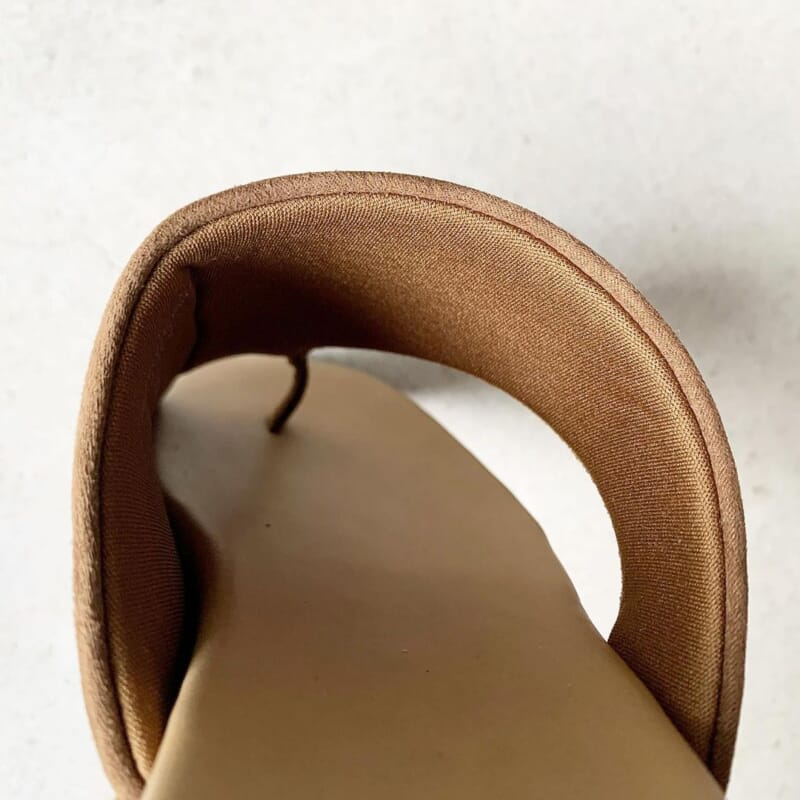 The upper is fluffy, and the insole is heavily cushioned with low-resilience material.
The moment I put my foot in, I was like….
It's a great design for big toes.
The balance of the shoes was not bad, and the cutting was beautiful.
I'm not sure if I'll be able to wear them on a sunny day, but I'm sure I'll be able to wear them on a warm day.
I'm looking forward to wearing them on sunny days.

▫️shoes@uniqlo_ginza
uniqlo_jp#thong sandals
brown size:L ¥2,990-