I don't know where I bumped it, but Diana was gouged, so I repaired it. I filled it, scraped it, colored it, and creamed it with my first Adbase (330Yen).
But I guess the adbase was too thick or something, because even after scraping, the finish was still too subtle, so I polished it to cover it up.
And even after polishing, it's still obvious…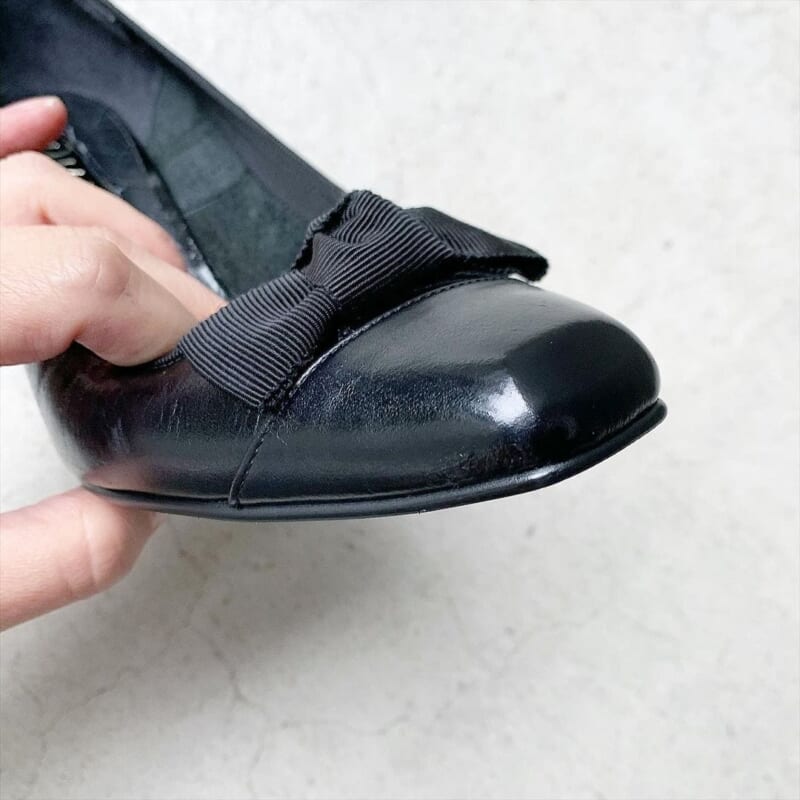 But I think it's perfect for a light waxed polish, or something more formal like opera shoes.
I'm happy with that area.
I'll redo it again after I walk around a bit!