A pair of shoes from a shoe store in Florence, Italy that seems to cater to celebrities.
I found them second hand and fell in love with them at first sight and decided on them immediately.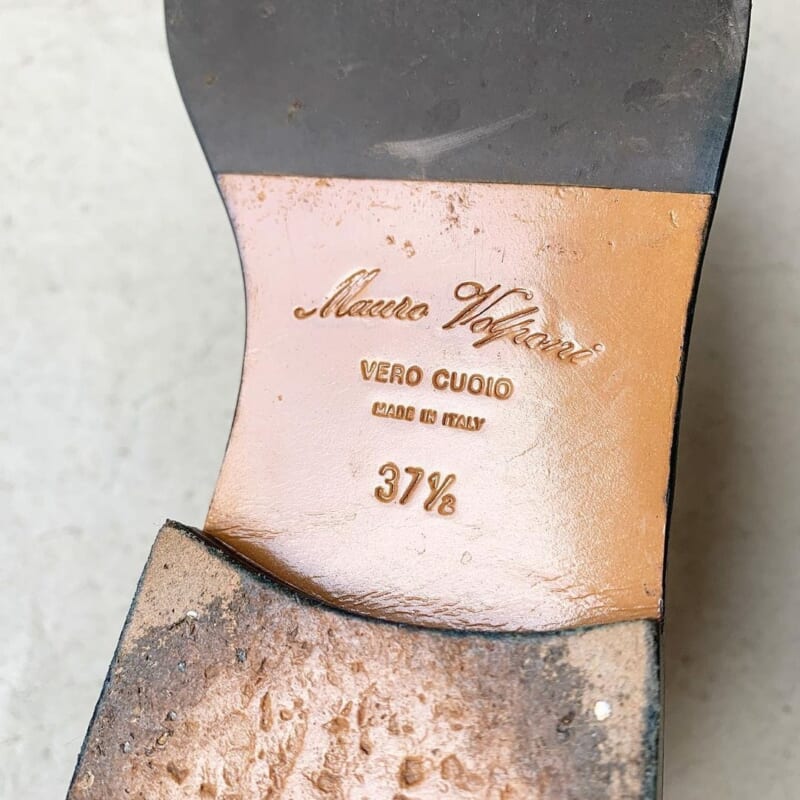 Mauro's sleek, outer-blade plain toe.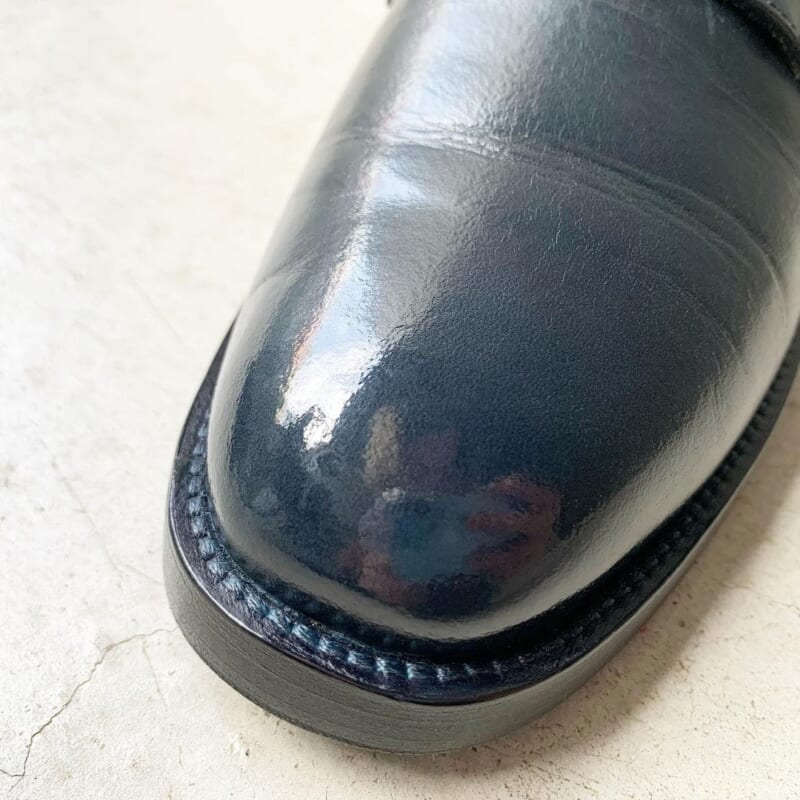 They are simple, and I have a feeling they will go with any style.
The color is not black, but navy.
The transparent color will be a good color to add to your spring outfits.
Mr. Nakaza of MAKE SENSE OTSUKA in Tokyo was the one who brought out the transparency of the color.
For store information, please visit
▶︎ Shop info – MAKE SENSE Official Online Store
The first image is after polishing, and the one below is before!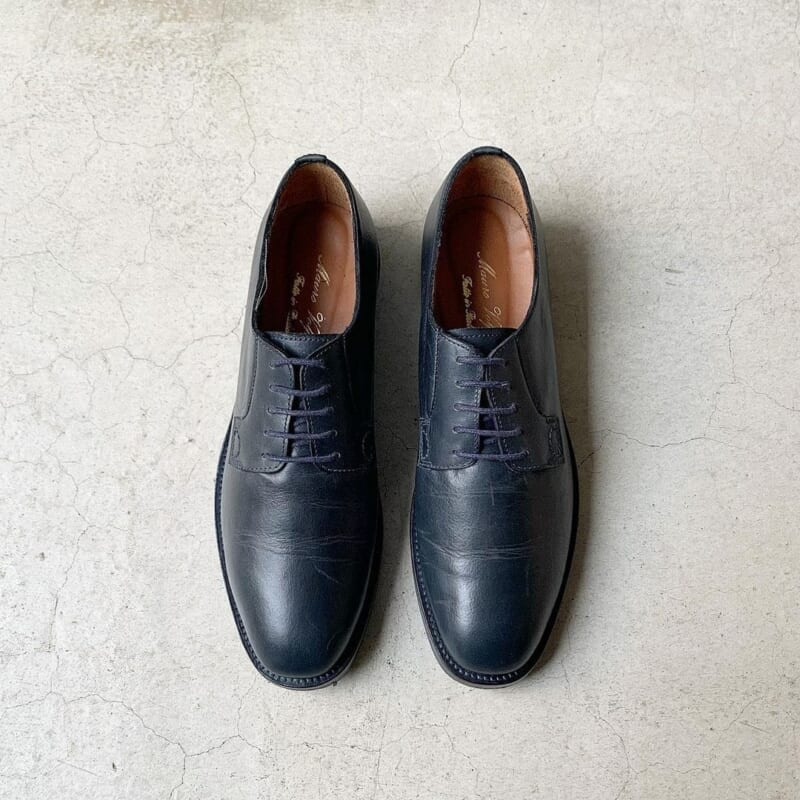 I had my shoes polished with the right cream on the spot.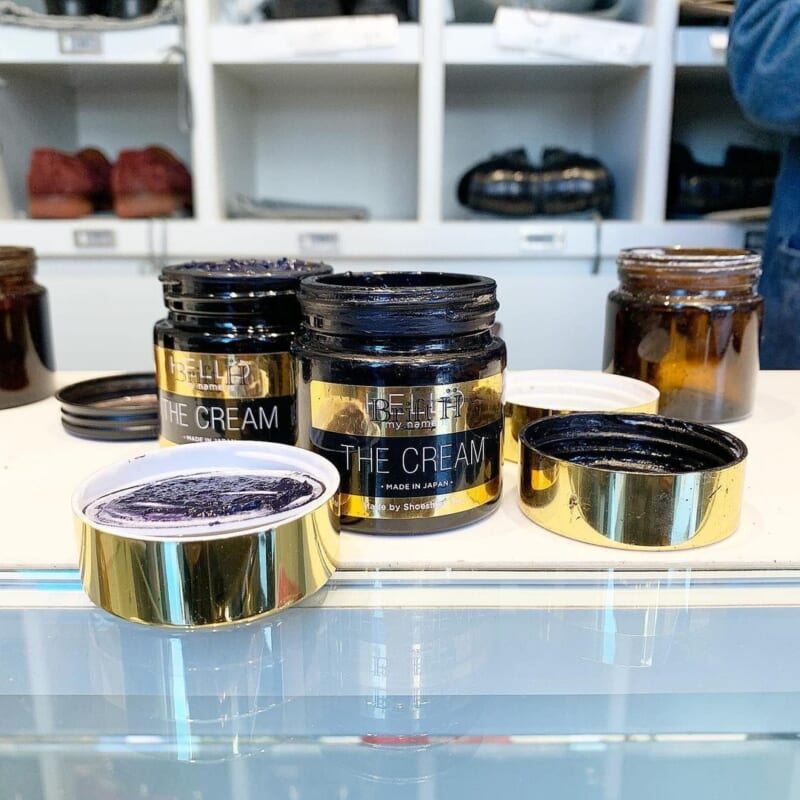 Mr. Nakaza, who honed his skills at the famous Brift H shoe polish store in Aoyama, and is now taking his skills to Otsuka,
says that every Saturday he polishes shoes on the street for 1,000 yen!
A bargain…! There were
always people coming to the store to make reservations.
And I asked for the regular version of the polish.
My daughter was amazed at how fast the polish came off.
When I tried to take a video, my daughter interrupted me (saying she was going to take one too), but I was grateful for her kind and sincere response.
The manager, Mr. Yukimae, was very helpful with my daughter.
(My daughter was very happy. Sorry for interrupting your work…)
The shiny new Mauro Volponi.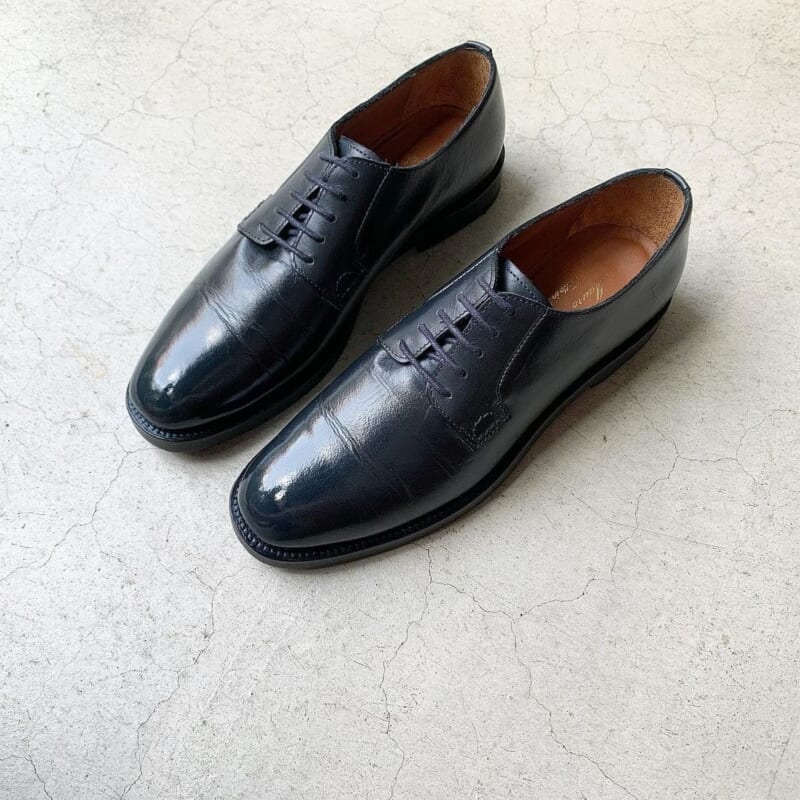 The toe was also rubberized, and I feel refreshed and relaxed.
I'm going to wear them a lot from now on.
Thank you very much!

▫️shoes@maurovolponi_shop mauro_volponi
shoe repair & shine