I have admired Mr. Toshinosuke Takegahara for about 20 years now, since I was a student.
I'm sure you've heard of his shoe brand, foot the coacher.
He moved to England and worked for Trickers, and then collaborated with GEORGE COX and GRENSON.
At the time when shoemakers were booming, anyone who was young enough to want to make shoes would have admired his glamorous career.
Since then, he has collaborated with domestic and foreign high brands and genuine leather shoe brands such as ARTS&SCIENCE, HYKE, and UNDER COVER.
I have nothing but respect for him.
Finally, I got my hands on a pair of women's BEAUTIFUL SHOES made by Mr. Takegahara.
That's it! I couldn't find the model I wanted in my size, so now I have.
I bought a pair of mules that even the soles are beautiful!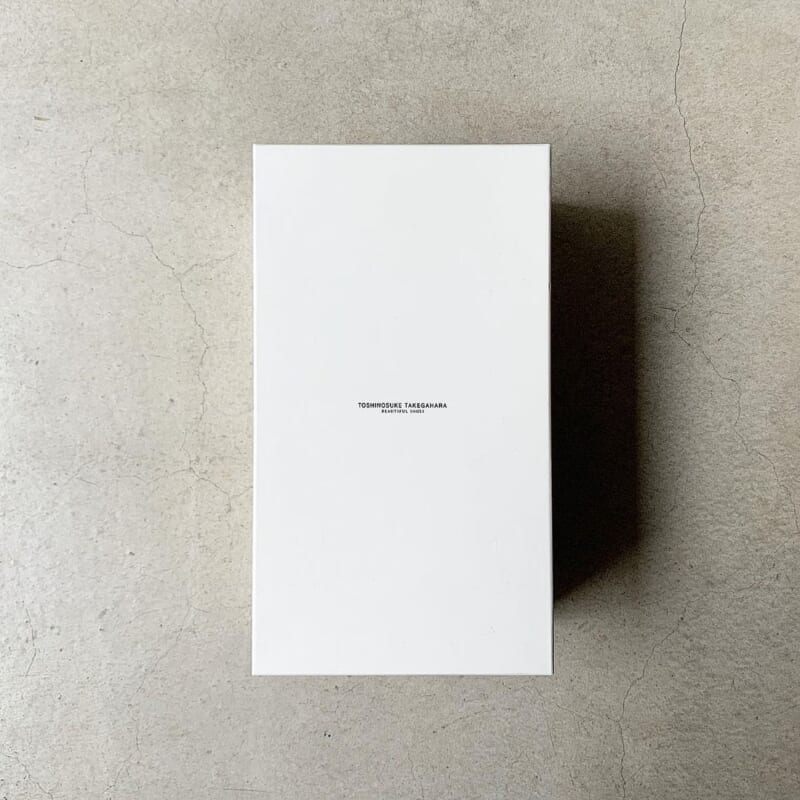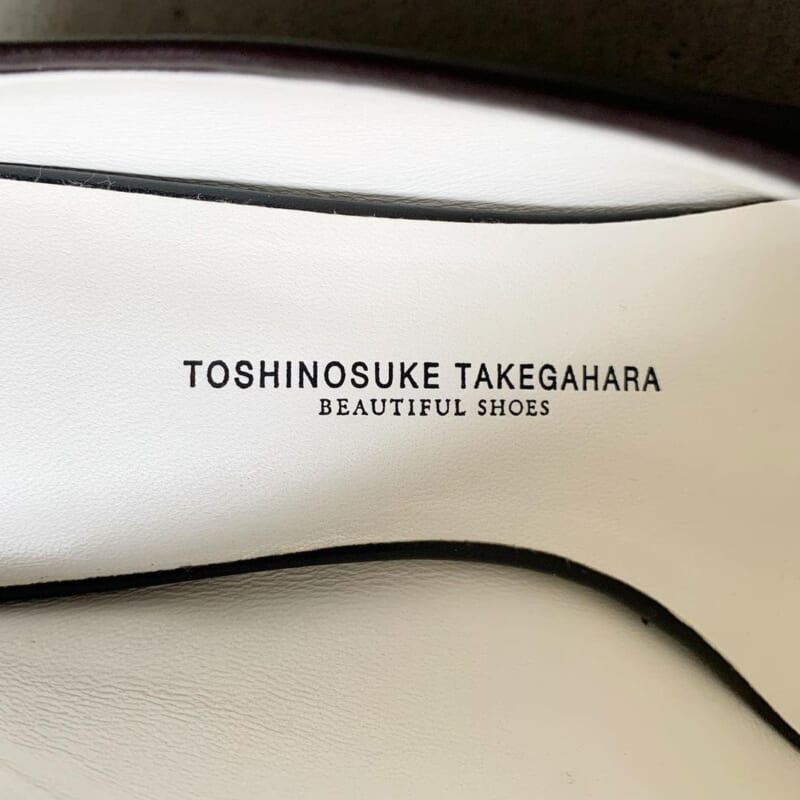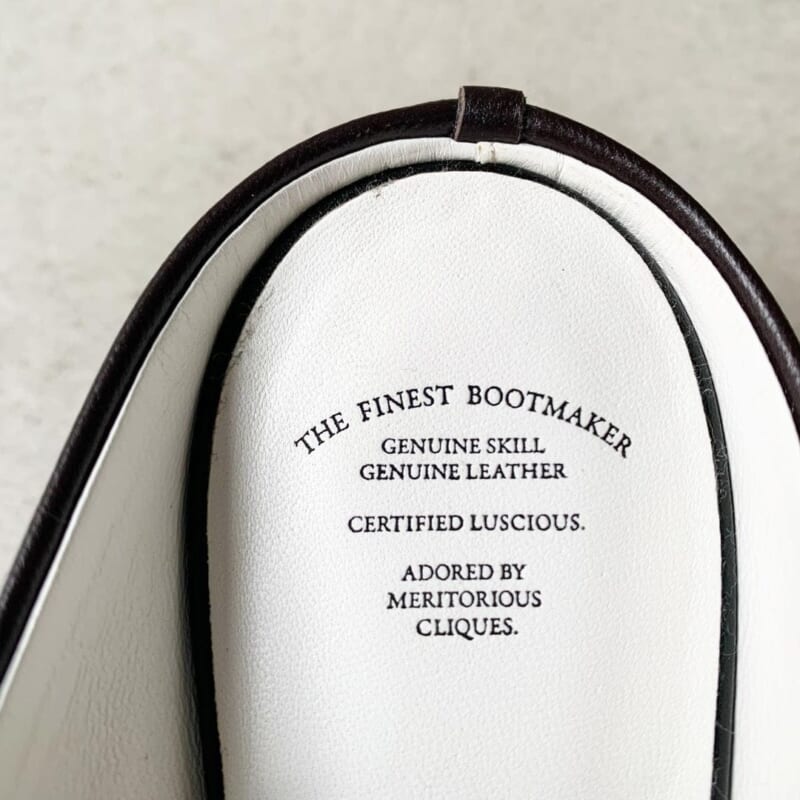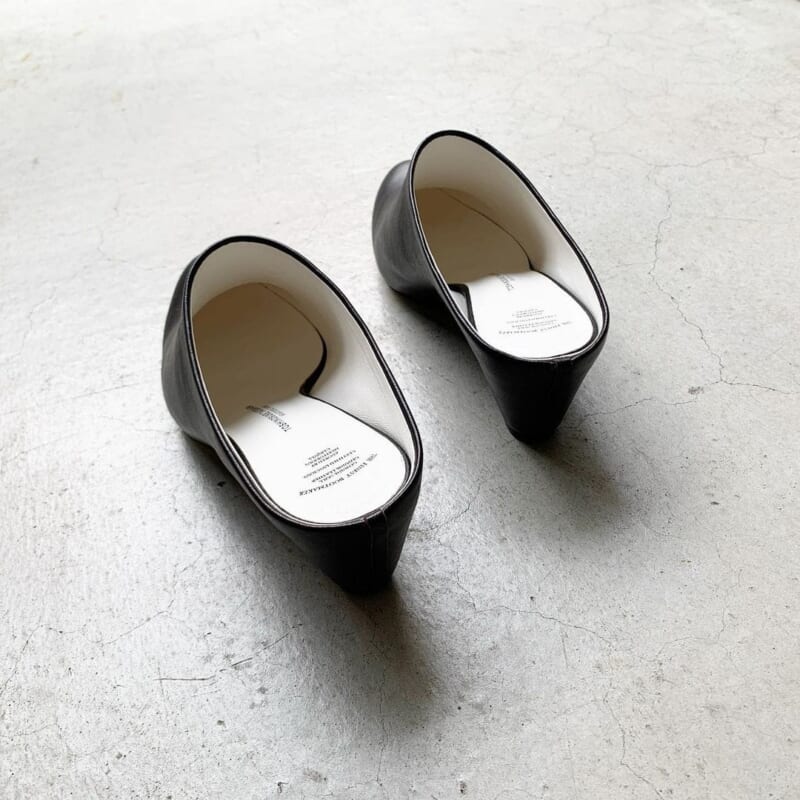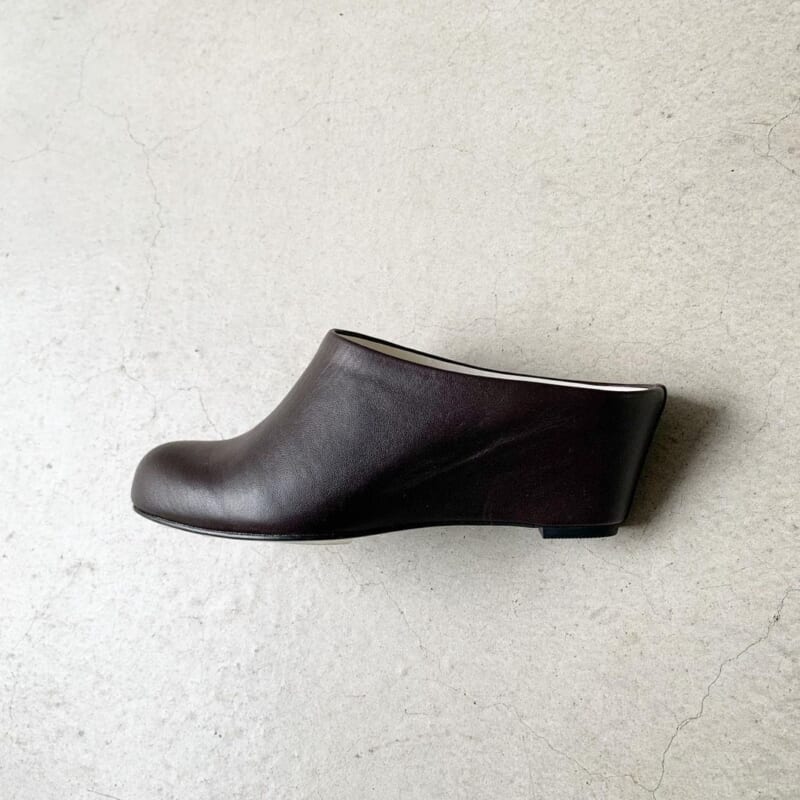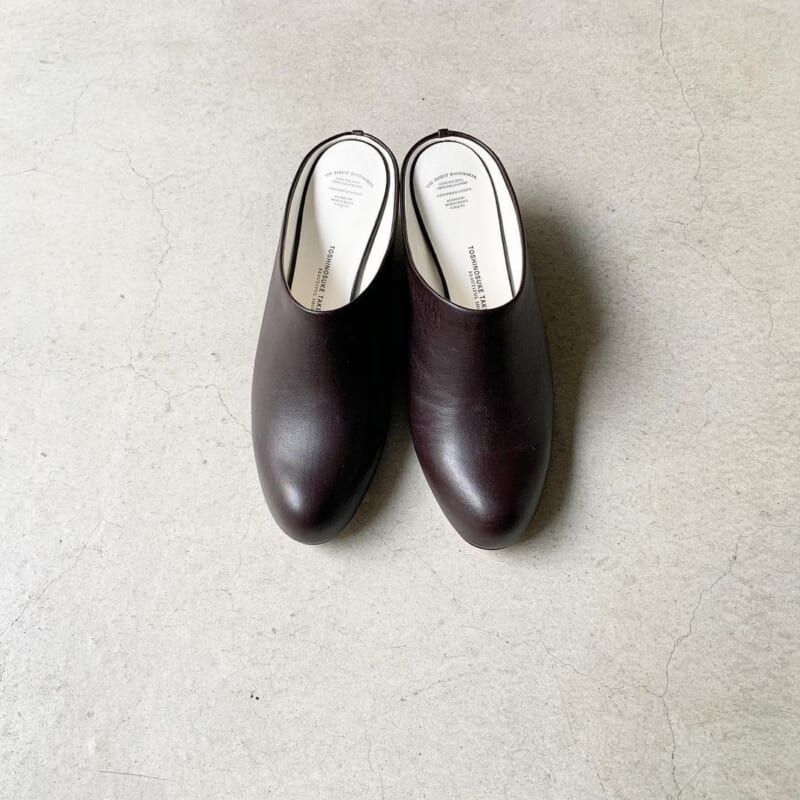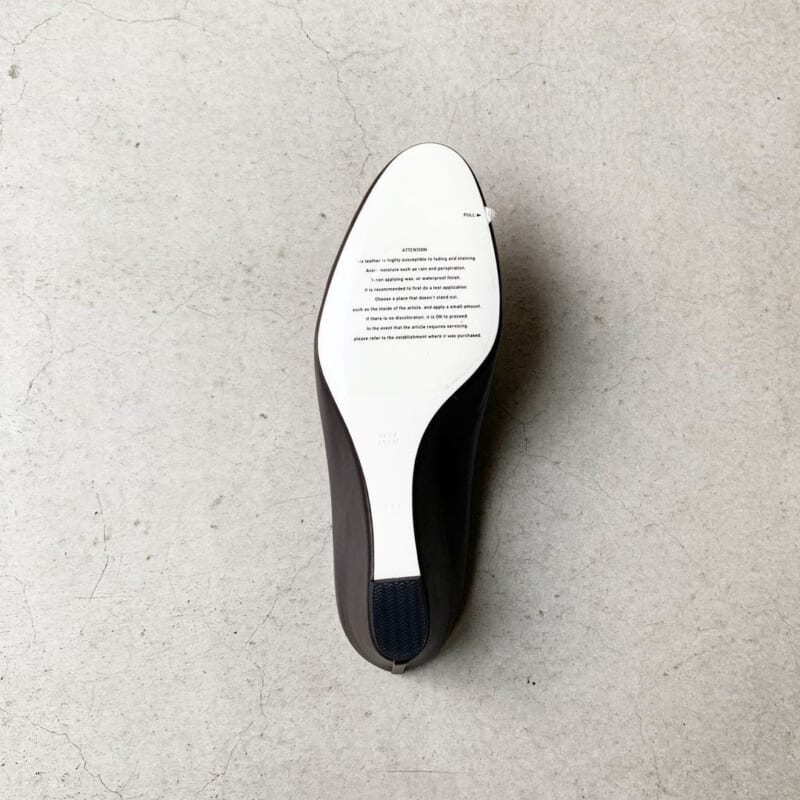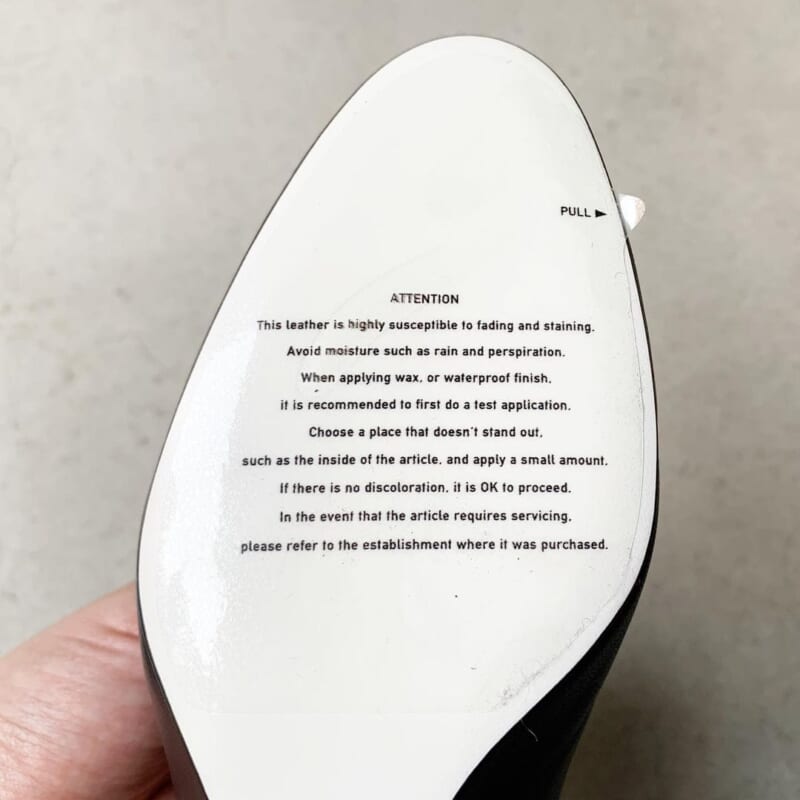 A simple wedge sole mule.
The film on the sole is Attention.
It is too beautiful together with the typeface on the insole.
At first glance, do they look pot-bellied?
No, the form of this sole, which is trimmed down to the utmost limit as it approaches the ground, is actually clean.
It looks like a modern architecture or a minimalist sculpture.
The soft lamb leather also gently wraps your feet.
A design with universal beauty and comfort that you can wear forever, even as you age.
Even the box that holds them is beautiful.
Beauty that doesn't miss a single detail.
The reason why Mr. Toshinosuke is still active in the forefront
It is because of his unshakable aesthetics and
design ability to sense and incorporate the subtleties of the times.
And above all, I think it's because he knows how shoes are made and has the ability to embody it as a craftsman.
And all of this is possible because of the love of shoes.
He wears a variety of shoes and buys shoes from mass merchandisers if he likes them.
He is one of the designers I admire for his stance.

▶︎ GALLERY OF AUTHENTIC (official page)
beautiful_shoes_official
▶︎ Toshinosuke Takegahara – Wikipedia
▶︎ Rakuten [BEAUTIFUL SHOES ].