Refreshing cord.
Just a refreshing feeling.
Well, it was hot and I was working in a hurry ????.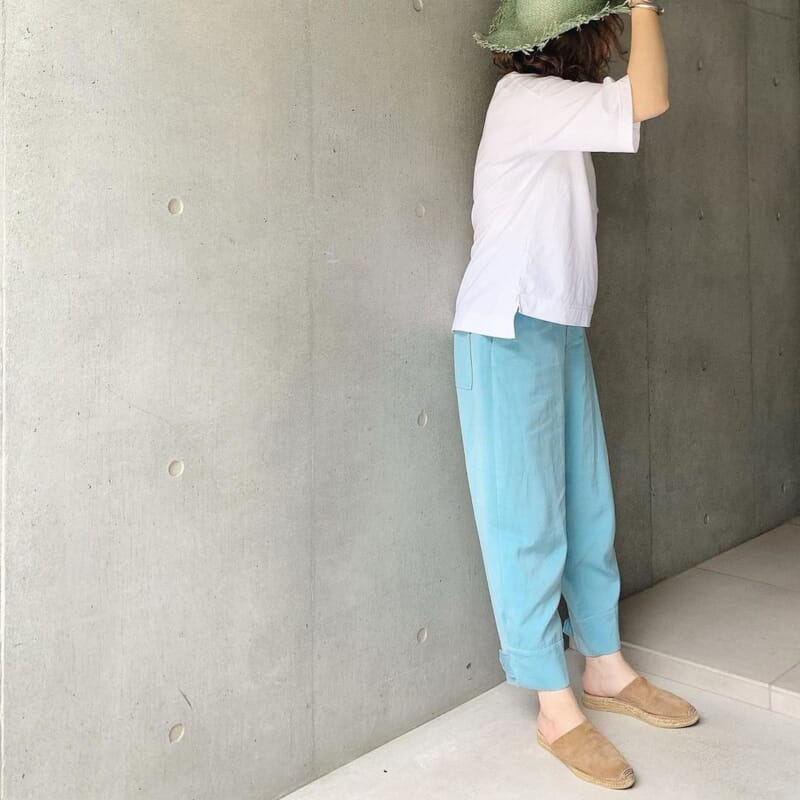 The other day, I wore my Gaimo shoes.
The cushioning makes them comfortable to wear.
I've been wearing them for a while now.
They are soft and gentle on the big toe.
I don't care if my nails are balding…!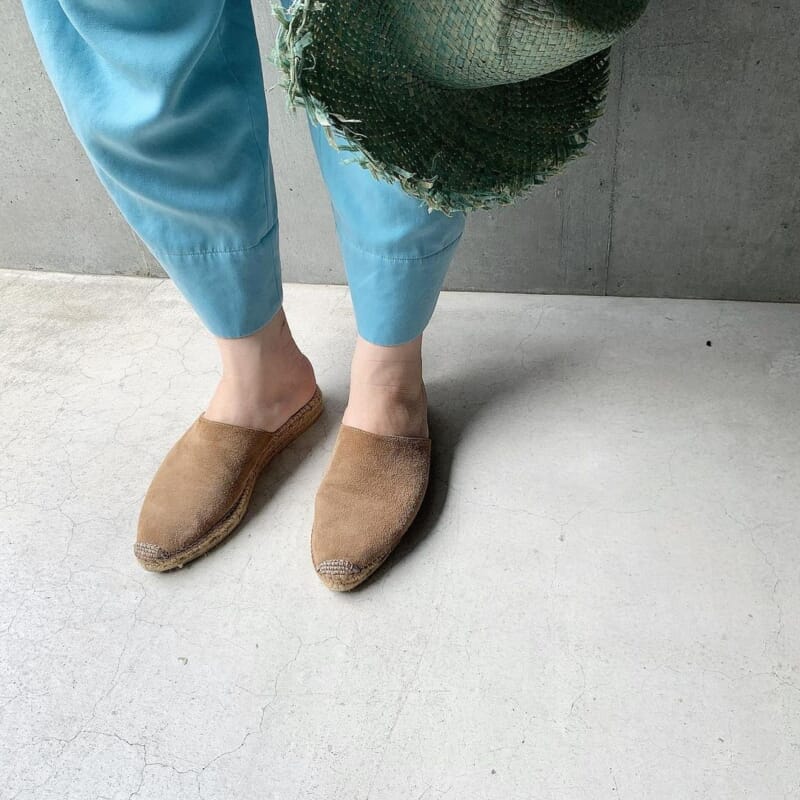 I think they're great shoes.
I'm sure you'll love them.
▶︎ GAIMO|Gaimo Sandals Online Store – ZOZOTOWN
Coordination items
T-shirt
uniqlo
uniqlo_with#supima cotton
oversize tsize:S White $1,990-
Pant
aman mademoisellerope_jp
[OUD] 2way satin pants
size:38 ¥29,700-
shoes
gaimoespadrilles esmeralda_jp
soft pointed espadrille mules
beige size:38 ¥15,400-
hat