Spring already! I can't stop looking at spring things… That's why I went to buy the
UNIQLO x Ines silk shirt that went on sale today. I'm not sure if you've heard of it or not.
This is a collaboration between Ines de la Fressange, the original supermodel, and UNIQLO.
Inès proposes Parisian chic.
Naoki Takizawa, formerly of Issey Miyake, is the director of this popular series that incorporates this concept into everyday wear.
What a long-lived series, now in its 15th season!
I didn't know…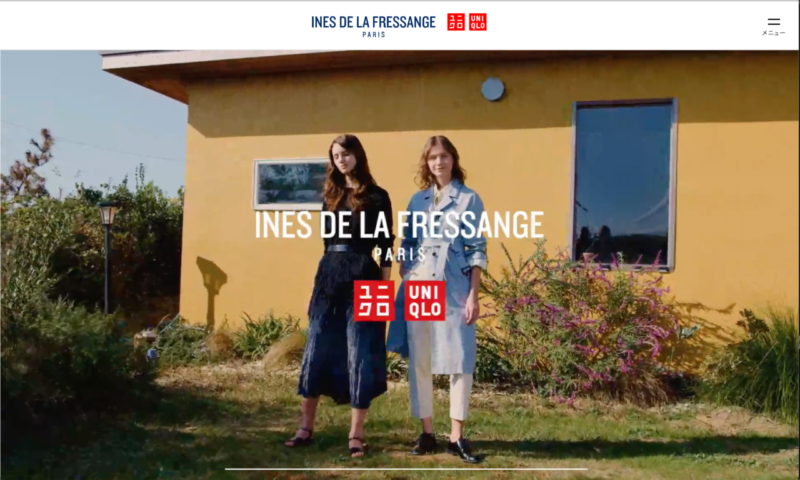 The 2021SS collection is inspired by the seaside town of Deauville, a French resort town in the 1920s
The special page for the collection theme on the site, with its black and white photos of Ines' childhood, is very nostalgic and wonderful.
Silk shirt, which was one of the recommendations in this series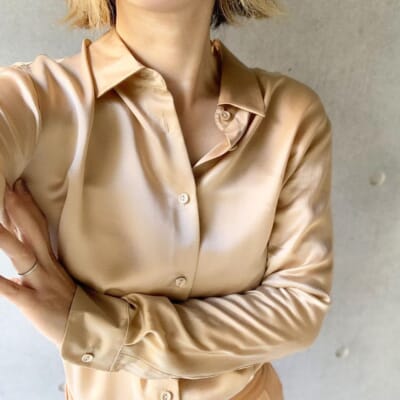 I was torn between this and the navy one, but I bought the beige one.
It's a very modern color, and its nude color and sheen make it healthy and feminine!
But I'm not sure if I'll be able to add the blue one, which is similar to navy, because it's running out of stock… (It's probably in stock in stores…)
The pants are satin pants from GU.
I bought these in a different color than the gray ones I wore the other day.
I still love them!
▶︎Satin Tapered Pants WT | GU Official Online Store
The shoes are my buddies from last summer, Jalan.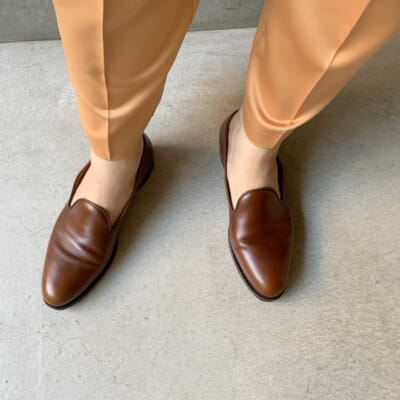 I have a feeling I'll be able to wear brown shoes a lot this summer.
Also, what I've been feeling lately is that I have a huge weakness for simple slip-ons like these.
I'm planning to buy black ones from some other brand… ????