The weather is getting warmer, so I tried to keep it simple for adults in the style of Naoko Okusa ( naokookusa), a stylist I admire (I'm afraid!).
Check out her styling blog
▶︎Naoko Ohkusa's STYLING&IDEA | mi-mollet | A small step towards my tomorrow!
My feet are custom-made pumps made by Kashiyama.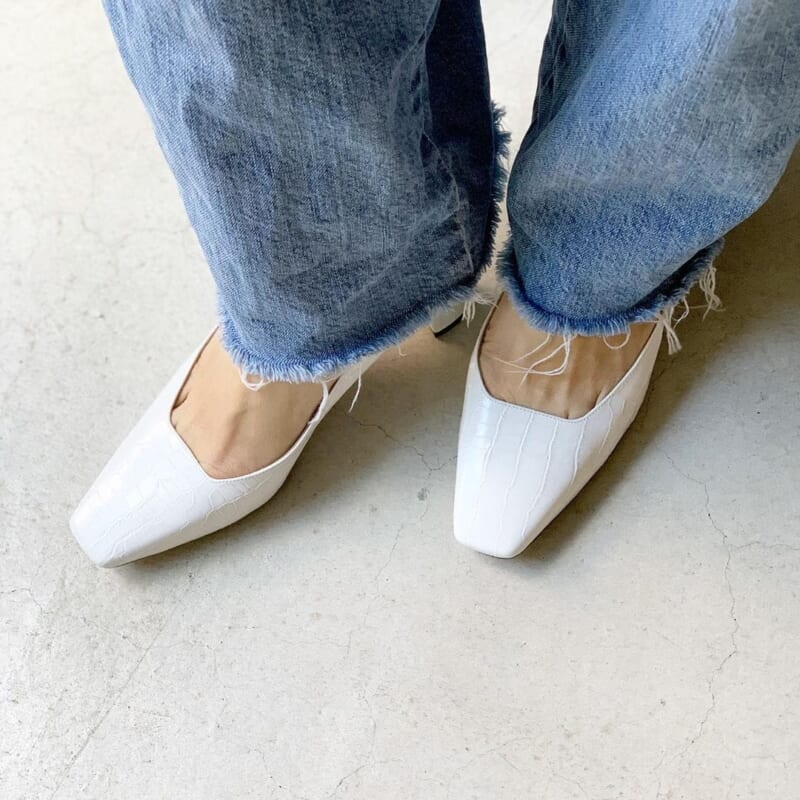 One of this year's trendy colors, Zero White, is a clean, piercing white right in the middle!
What is Zero White?
"It seems to mean " the color of the beginning, the white of hope.
It's a color you want to wear now that the environment, values, and many other things have changed in Corona.
In addition, the crocodile stamping and the square silhouette are cute.
The top is an Ines silk shirt from Uniqlo that I bought the other day.
It was also featured by isuta_jp.
It
' s a shirt that gives you a sense of adult elegance and sex appeal!

The back side of the shirt, which you can see when you roll up the sleeves, has a different texture…?
The navy color is back in stock, so I'll buy more when it goes on sale.
UNIQLO has a special page on Ines coordination.
▶︎" Ines" – Essential spring style for adults|UNIQLO TODAY'S PICK UP


▫️shoes@kashiyama1927ws_officialKashiyama custom-made size: 25cm / width: M

▫️pant/shirt@uniqlo_jp
stylehint_officialuniqlo Jeans
Silk Blouse uniqloines Beige size L