A walk during Golden Week.
Airism cotton that was on sale.
It's so soft and comfortable that you can relax the moment you put it on, and
the 5-minute sleeves hide your arms
.
I'm wearing a
size S.

I'm looking forward to wearing it in the middle of summer ????
Coordination Items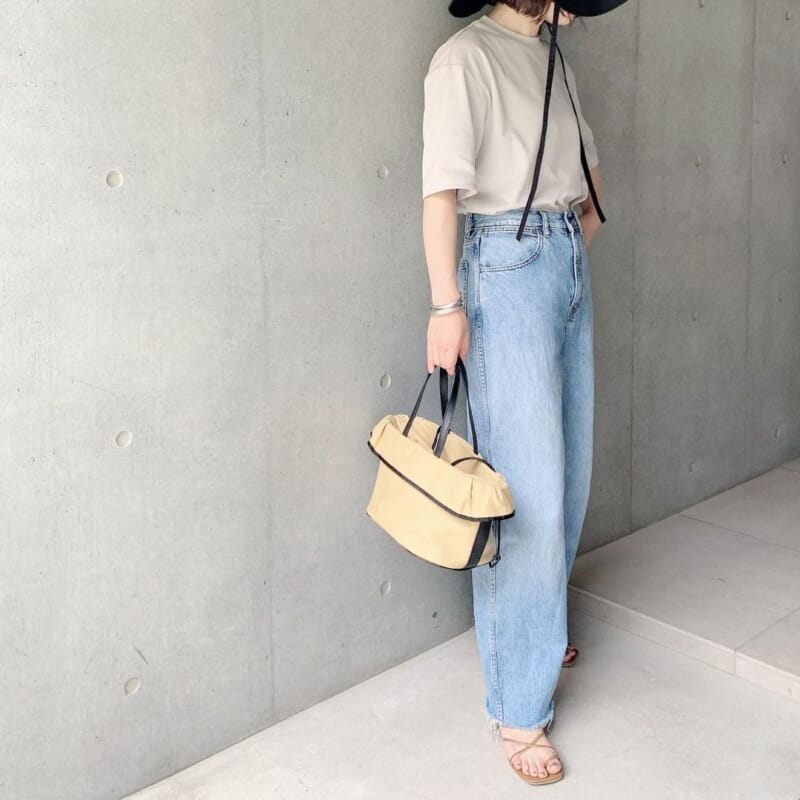 T-shirt
UNIQLO(ユニクロ)
Airism Cotton Oversized T-Shirt
size:S Light Gray ¥1500-
▶︎ Airism Cotton Oversized T-Shirt (5 min. sleeves) (MEN) | UNIQLO
pant
UNIQLO(ユニクロ)
Wide Fit Curve Jeans
▶︎ Wide Fit Curve Jeans (WOMEN) | UNIQLO
shoes
AmiAmi (アミアミ)
Thin Strap 2WAY Thong Sandals
size:LL Camel ¥2,890-
hat

H&M(エイチ・アンド・エム)size:L ¥1,799-
bag