ZARA black maxi one piece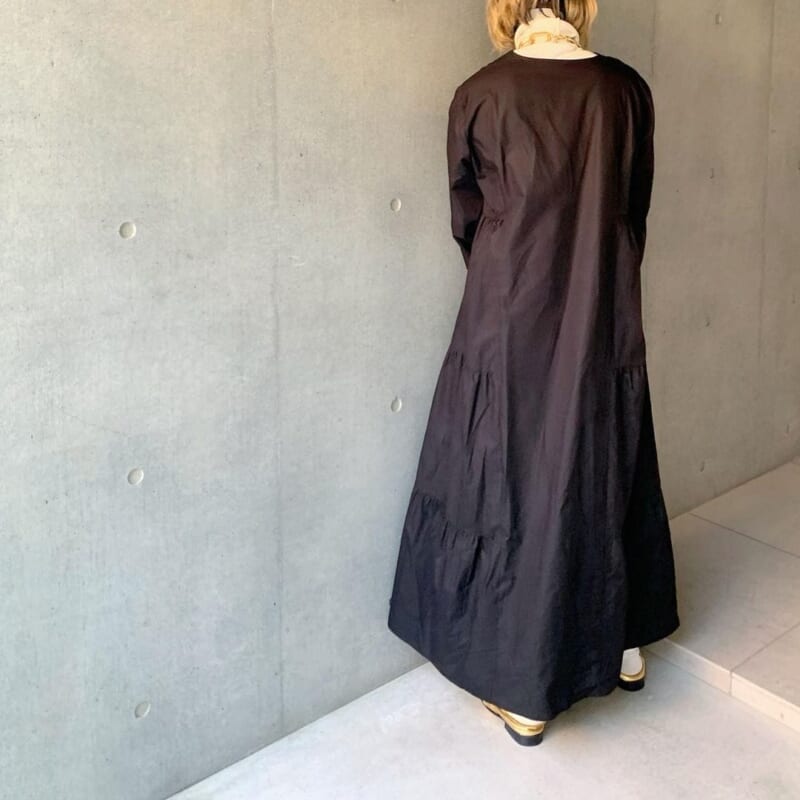 I've been wearing it since fall with a Jichi-Pi cotton turtle as an inner layer.
I can go all seasons depending on the innerwear! Convenient!
I look a bit like a nun.
Click here for a review of Zara's maxi onesie.
What's missing? So I went for a chain necklace, also from ZARA.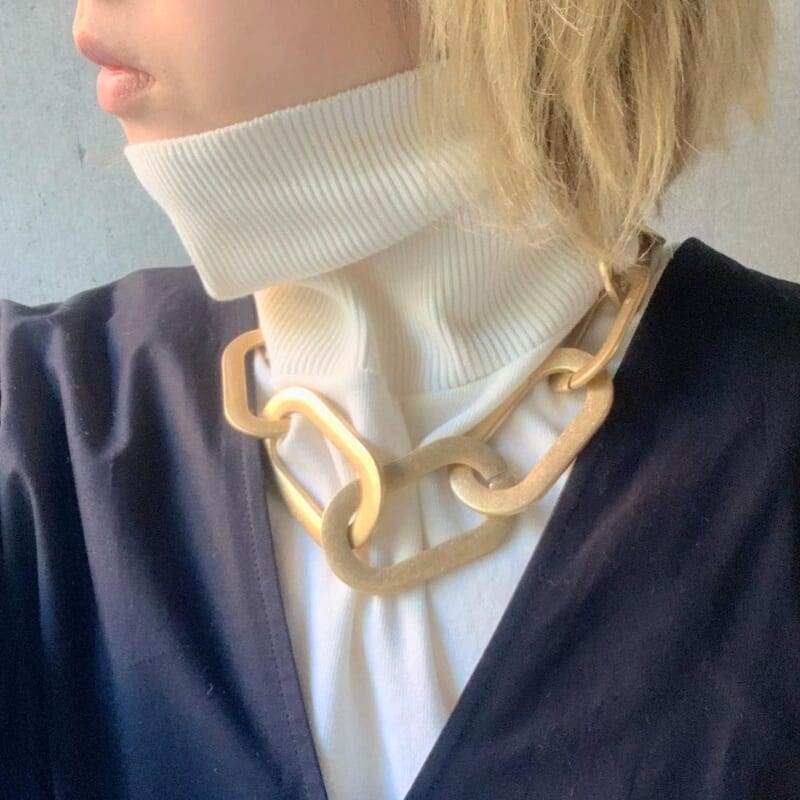 Chain motifs are popular, but this flat Zara necklace looks great!
I want to wear it with a T-shirt when the weather gets warmer.
I couldn't find it on Zara's website, but they may have it in stock in stores, so please check it out. It's also reasonably priced, so you can easily try it out.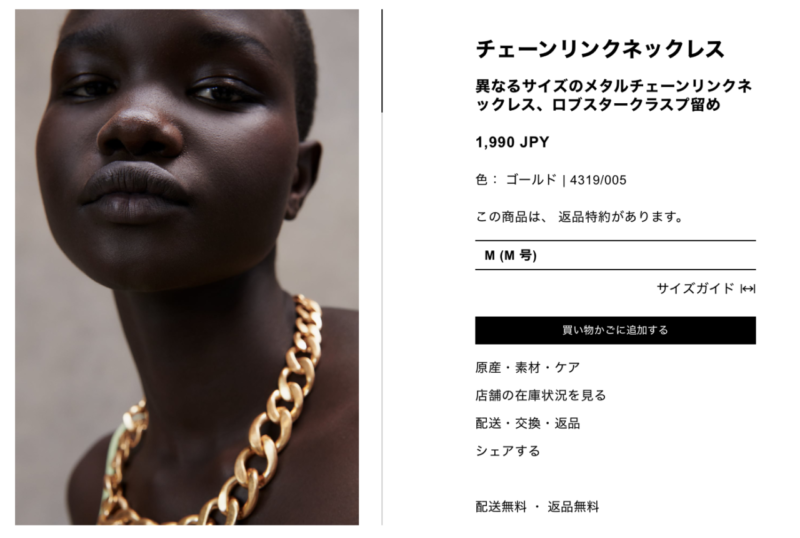 And then there's Caminando's gold loafers that you can step on.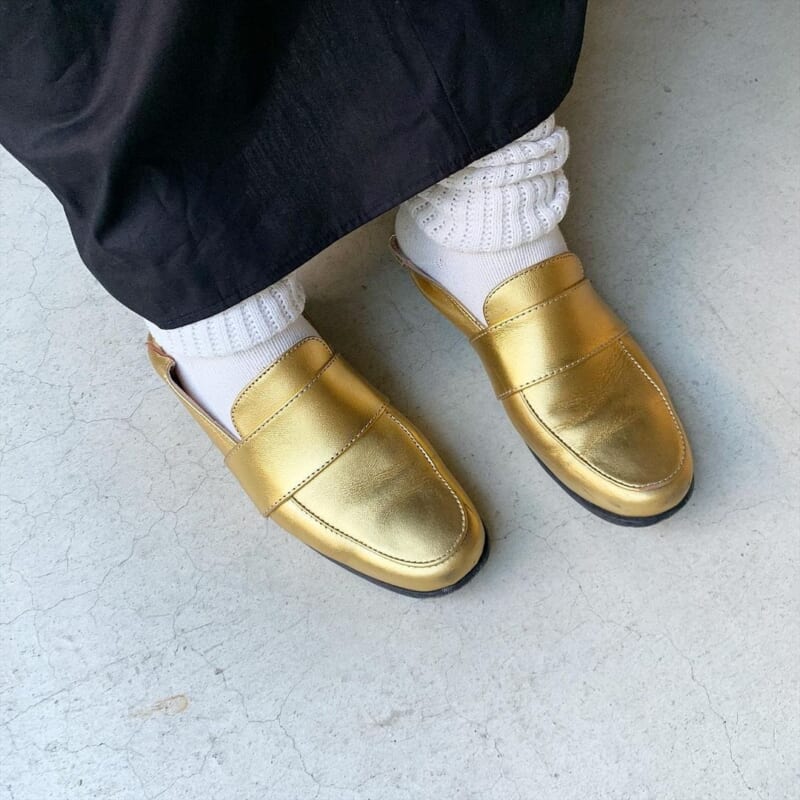 The Caminando is a two-way loafer that can be worn on the heel.
They are now very popular with the bit version.
But the size 8 I bought was too big for my normal 24.5 cm.
The leather is loose and soft to begin with.
But the size 8 I bought was too big for my normal 24.5cm shoe.
The back of my foot strains to keep the shoe from falling off, which makes me feel tired.
I'd like to wear them with semi-insoles or something to adjust them.
▶︎ Rakuten [CAMINANDO Loafers].
I'm not sure if you've ever seen a pair of these before.
The bag is a single piece leather bag from Nano Universe that became my second mother's bag.
It's so easy to put everything in.
I'm not sure if it's sold anymore, but I really think that models like the Celine Hippo are very convenient.
I'm sure you'll find a lot of good bags at reasonable prices at NanoUniverse.
▶︎ Rakuten [Nano Universe Bags].
This is a spring coat for when it's a bit cold.
Poplin dress with puff sleeves
¥6,990- size LCotton turtleneck knit
Large linked necklace
1856¥2,990-Socks with plain ribbed loops #011160046 ¥1
,100-Slip-on shoes
size

8
caminandojp@beautyandyouth_official