Jil Sander is well known for its Uniqlo +J.
This time, I'd like to introduce you to Jil Sander's pumps, which have an incredible presence.
The pointed toe with a shockingly long throwaway length is eye-catching.
I'm sure it would look great if you wore them with dull wide pants.
I fell in love with them at first sight.
These pumps are not what they seem, but they are actually very comfortable.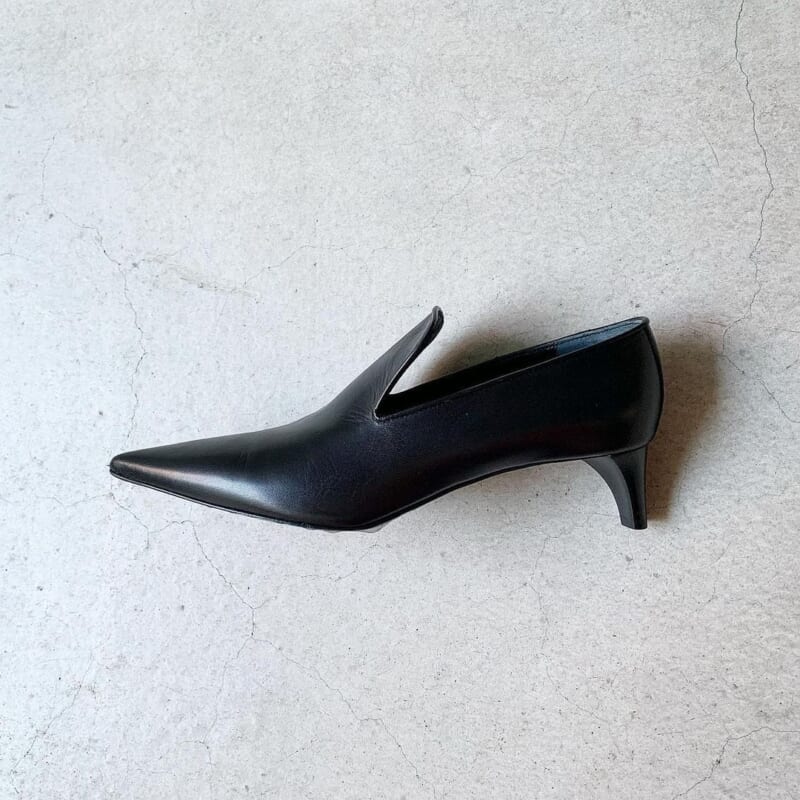 The reason is that they are slim and made of soft goatskin leather.
As soon as you put your foot in, it stretches and fits snugly without feeling constricting.
They also feature a small heel with a slight slant.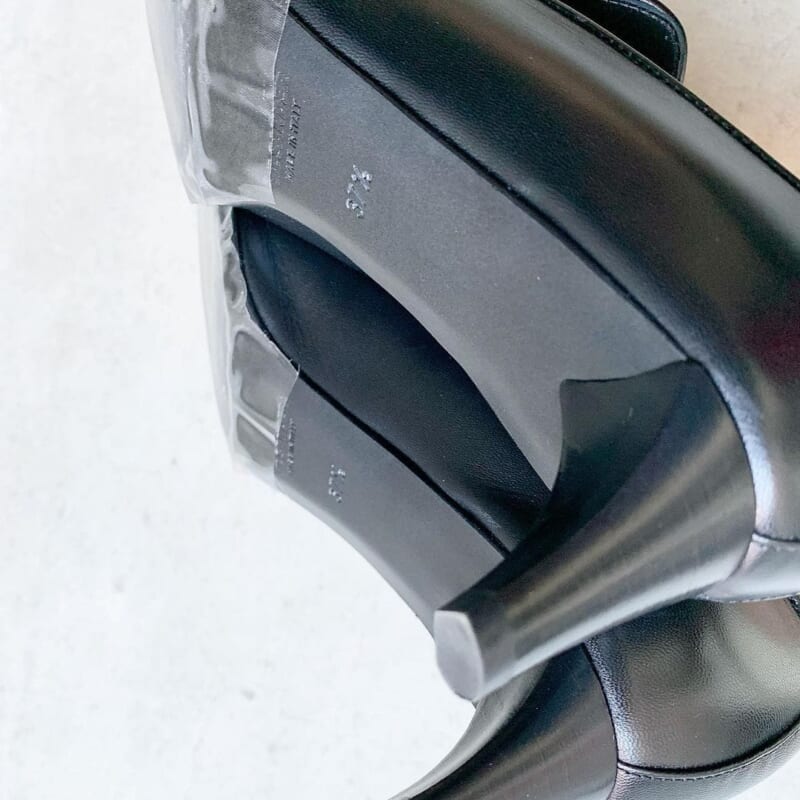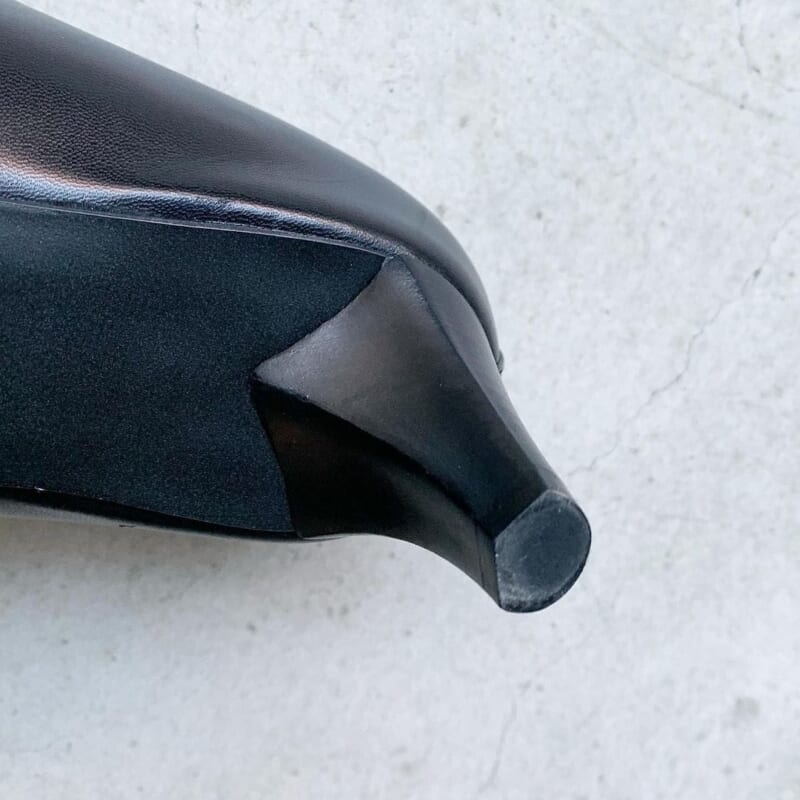 It's called a slant heel, which means a slant.
It looks like the foot of a piece of Vitage furniture.
If you look at them from different angles, you can see their design power!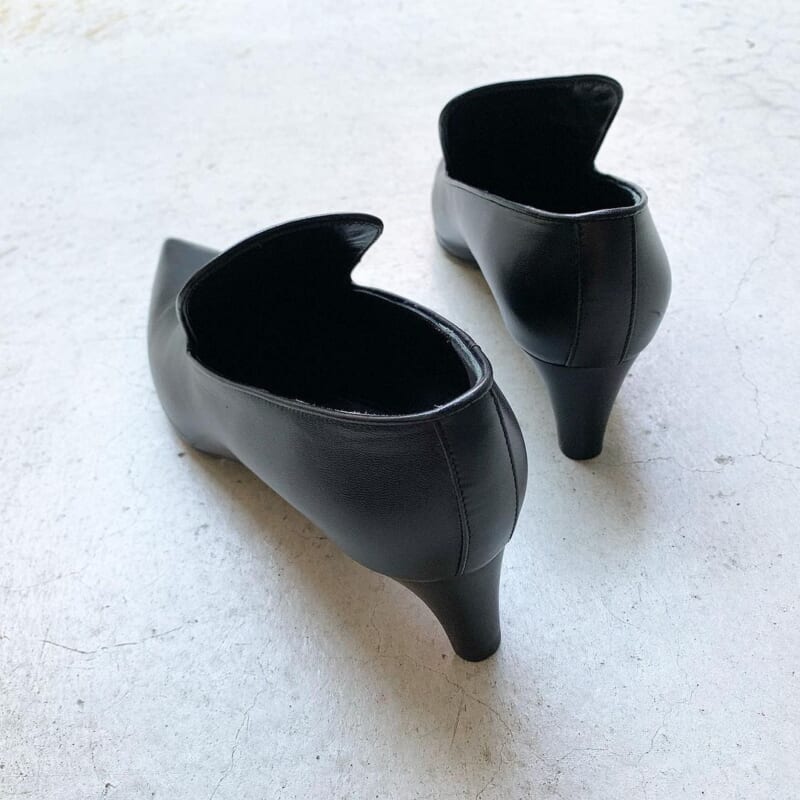 The look and the artistry of it is amazing.
The artistry is amazing, but what you see when you put them on, you understand when you wear them.
I'm so glad I found this gem that grabbed my heart.
I'm also looking forward to +J! (Get in line!
shoes

jilsander
size37.5 -> 24.5cm equivalent ¥93,000(+tax )
You can also read this article by Jil Sander.