The quality of the product is amazing. That's what this Zanottii is all about.
The perfect balance of a three-dimensional round toe and pin heel.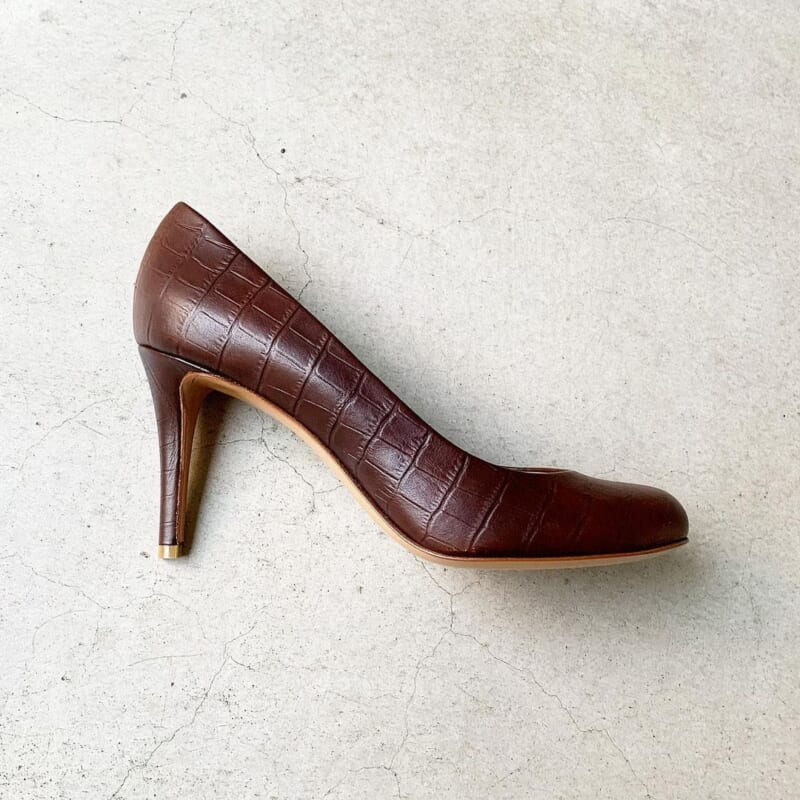 The noble impression of the croc stamped in a subdued brown.
They would look great on a mature woman having lunch at a hotel.
Zanotti has a decorative image.
Especially sneakers with metal parts!
I think it is famous for both men's and women's shoes.
It is a brand of shoes with a playful spirit, worn by the luxury class.
What I got this time was a simple basic pump.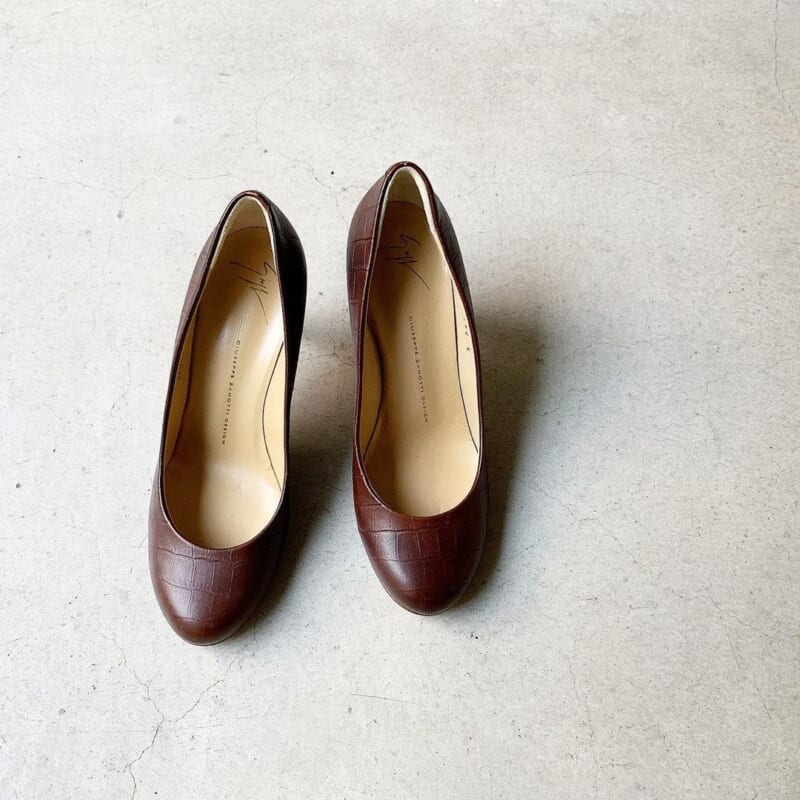 I think it has a lot of points that make a beautiful pump.
They are shallow and sexy, showing the crotch of the fingers.
The outsole reminds me of a woman's body line.
I couldn't help but take a video of the sole.
The form of a beautiful pump is in the sole.
It's not just a flat sole, it has a beautiful three-dimensional effect.
Cheap and simple pumps don't have this 3D effect and are flat.
The cheaper and simpler the pumps, the flatter they are, and the more bumpy they are.
Beauty is in the details.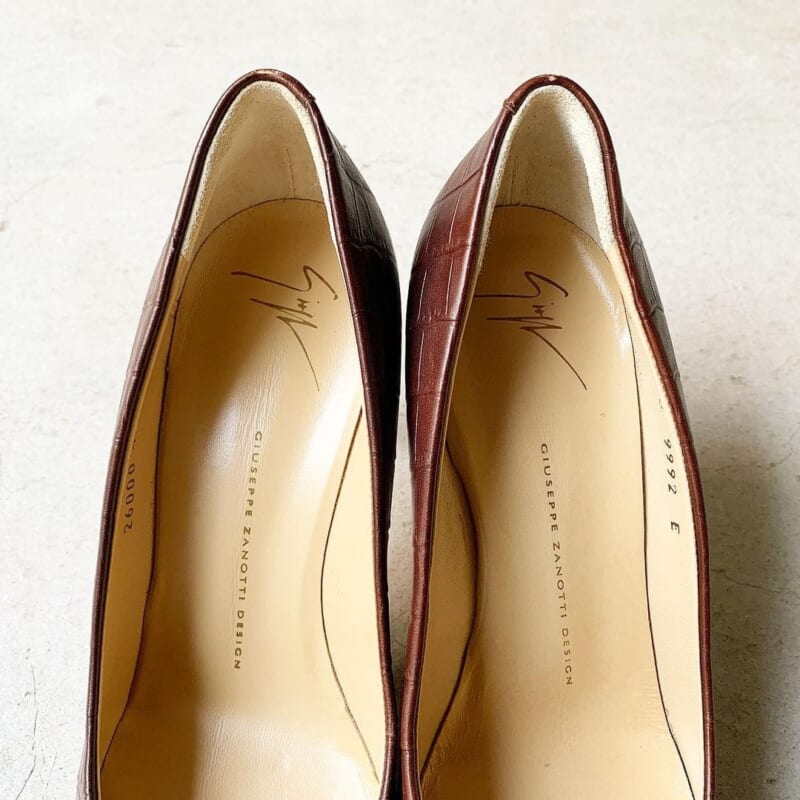 It is the details that we don't usually see that affect the perfection of the product.
This time I was reminded of that.
and ????.
shoes
▶︎ Rakuten [GIUSEPPE ZANOTTI Giuseppe Zanotti].