After a year of waiting, I finally got one.
When they first came out last year, I was

talking with a fellow shoe lover about how
cute these shoes were, and how I was sure they would be great,

but we both thought something wasn't right about them, so we didn't


buy them.
After that, they became very popular on Instagram, and we couldn't buy them, and they
skyrocketed on Mercari, and we both regretted it, but
finally we were able to buy them. 327 (long )
Based on running shoes from the 70's, they
look classic at first glance.
However, the materials used to make them give them an
air of futuristic
sophistication.
Just by wearing them with UNIQLO,
anyone can create an urban style with a sense of ease.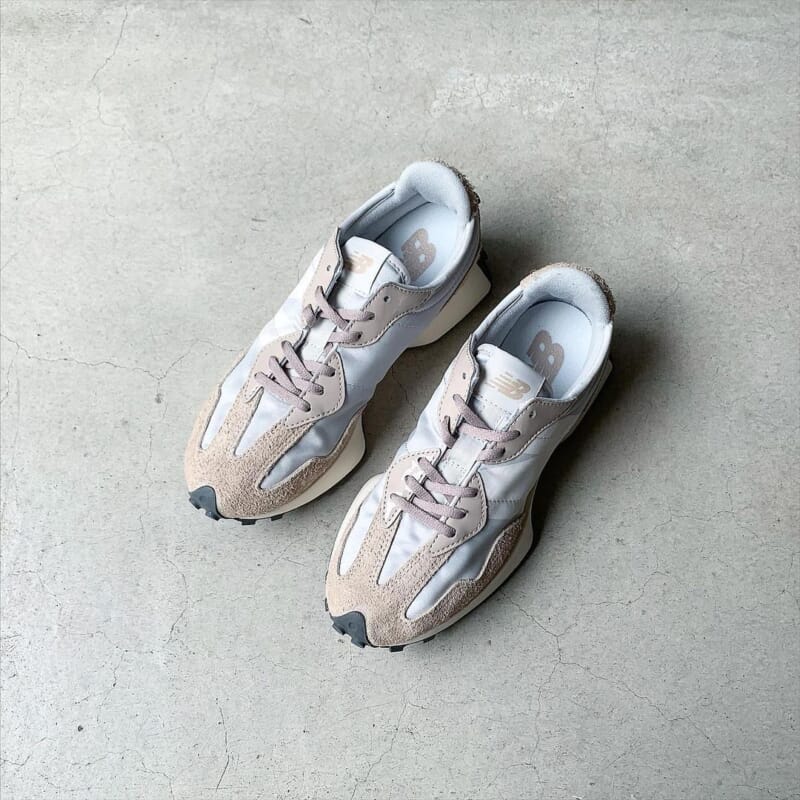 They are comfortable to wear, and the resilient sole gives you a light feeling that makes you walk with excitement.
I'm itching to wear them soon✨.
shoes
newbalance

beautyandyouth_officialnewbalance327size:25 WHITE BIRCH ¥10,890-
▶︎ [Rakuten Ichiba] shopping for new balance 327