A long time ago, I was told by one of my seniors from a retail store that I should wear more shoes, and the first pair of shoes I bought was NEW BALANCE M1400.
What is New Balance?
New Balance started out as orthopedic shoes for people with foot problems, and I had heard from shoe lovers around me that they were very comfortable to wear. After trying on a variety of shoes, I liked the design and color of these shoes.
By the way, at that time, the one that was the most comfortable and the one that the store owner gave me a seal of approval for was the M576 CD…
It was a pair of shoes that didn't use cordovan, but the name of the color was cordovan, but I didn't like the color, so I gave up.
I'm also ashamed to say that they were a bit expensive. But I really felt good walking in them, so I'd like to buy them someday when they match my taste! I think.
New Balance M1400
The EVA shock-absorbing sole makes it easy to walk in, the heel holds you firmly in place, the insole (or rather, the inside of the sole) supports your foot all the way, and it's lightweight.
Geez! Amazing! I've never seen anything like this! I
still wear them when I walk around all day.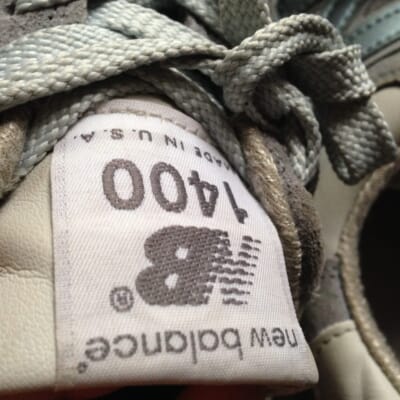 I've been told at many select stores that they are easy to match with fashion, and I'm starting to understand that.
I realized that they can be used for sporty, natural, or mode.
Now, you can wear it with a pencil skirt.
When I first bought it, I thought it would be hard to match with my fashion style. Maybe it was a good decision to choose steel gray as the color.
Unavailable New Balance M1400
I've been hearing a lot about how the New Balance M1400 has been selling very well lately, and the clerk at Esperanza said that she wanted one but couldn't get it.
I was also surprised to learn that SHIPS Women's is also accepting pre-orders, but only one pair per person, and some sizes are already sold out.
What surprised me even more was the news in the Toyo Keizai, which said that the number of sales increased 54% from January to October last year, and 86% for the USA model.
When I bought mine about six years ago, I was told that they only produce them twice a year, so you have to buy them when they're in stock or they'll be gone.
I wonder if they're not going to increase local production no matter how well they sell in Japan. I wonder if this boom is the next women's shoe boom after Minnetonka and UGG….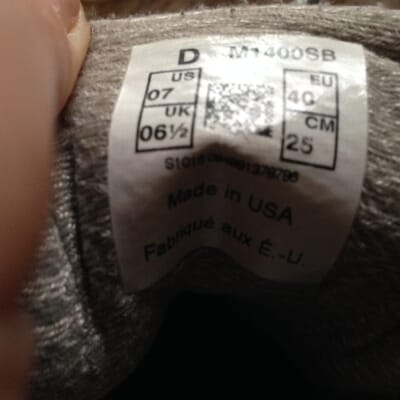 The size I bought was 25cm.
By the way, I'm wearing a 25cm.
The length of both feet is about 241mm, and the waists are different for each foot, 2E and 3E, usually 24cm or 24.5cm.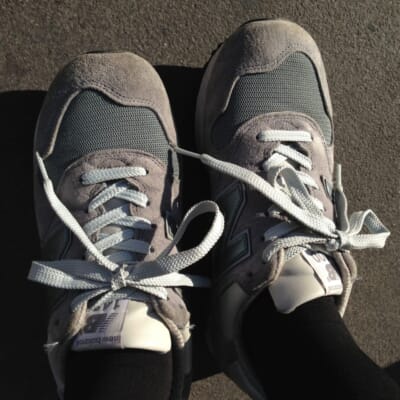 This is what it means to be comfortable! I thought that 20,000 yen was not too much to pay for these shoes. If you are lucky enough to find a pair in your favorite color and size, please do.