I have just been appointed as an ambassador for SPINGLE MOVE!
Woohoo!
I've worn many pairs of Spingle with my family, and I love them.
I'll be talking about them for the next six months!
▶︎ SPINGLE MOVE official website
Spingle is made in Fuchu City, Hiroshima Prefecture, where manufacturing is very popular.
Spingle Move was born in Fuchu, a small town in the mountains of Hiroshima.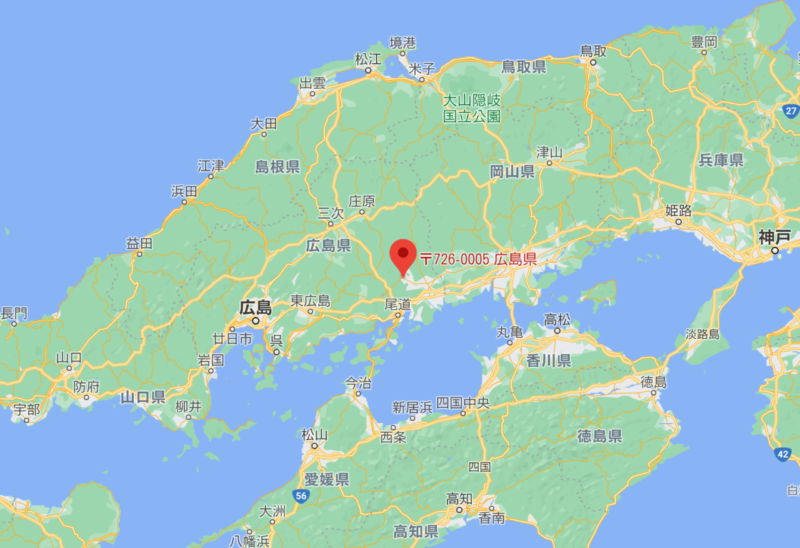 The city of Fuchu and the surrounding Bingo region are known for their manufacturing, including
RYOBI, which makes tools, and Kaihara, which makes denim for UNIQLO.
Trains run only one to three times an hour on a single three-car line.
In other words, the countryside.
That's where the best handmade leather sneakers are made.
What are handmade sneakers?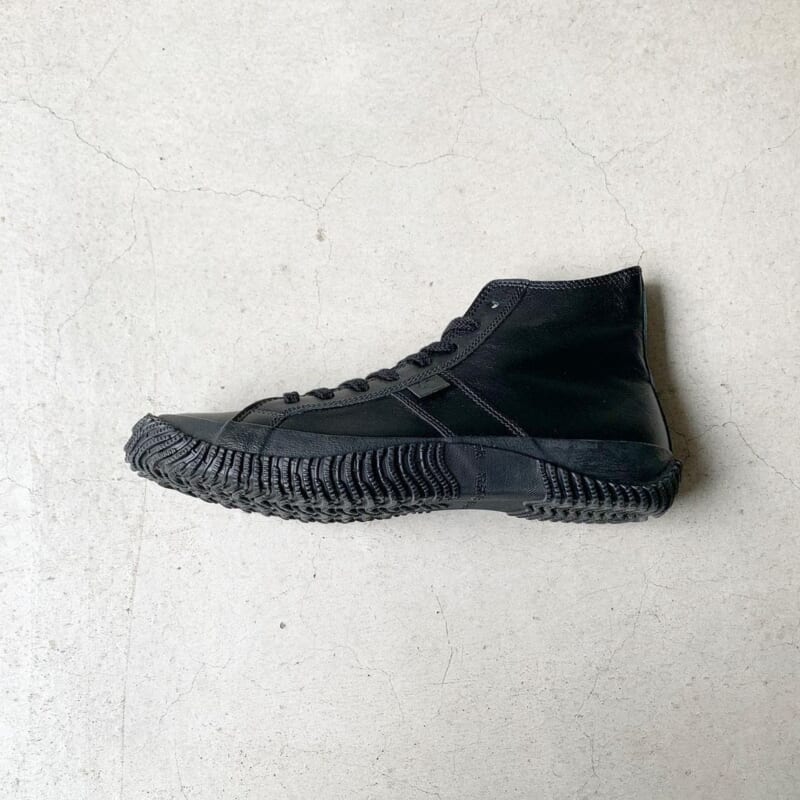 This sole is actually the most distinctive feature of Spingle.
It's molded by craftsmen using their hands, one pair at a time.
The soft rubber is hand-applied as if it were wrapped around the sole and then molded.
It's just like making dumplings.
The shoes are then placed in a large oven and heated.
The sole is hardened and crimped to the upper at the same time.
The characteristic sole is made by the rare Vulcanized method.
In fact, only a handful of factories in Japan can make them!
This is a rare and time-consuming method.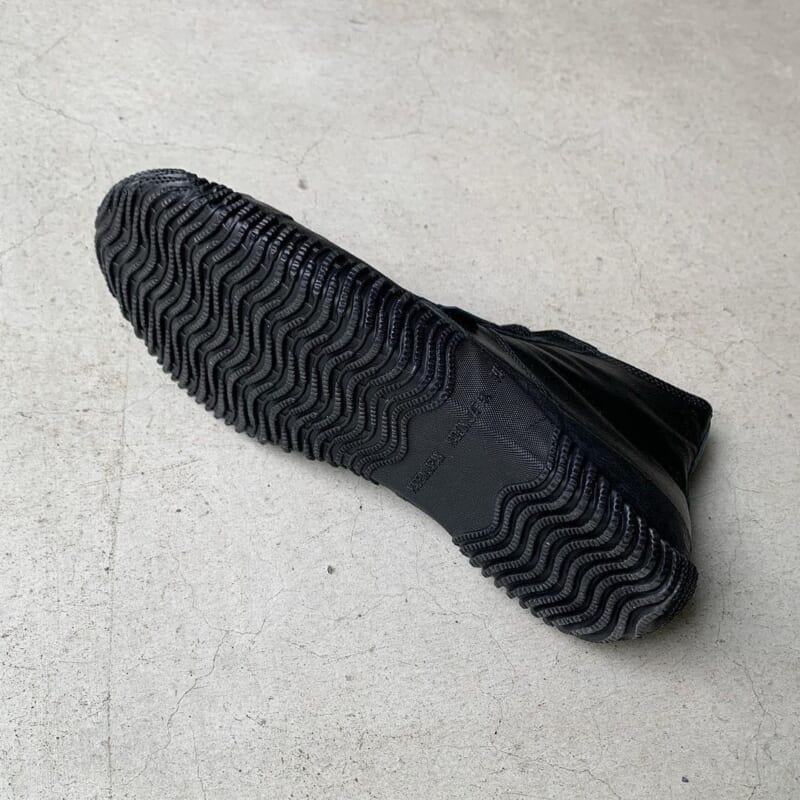 The kangaroo leather model is the most popular model in Spingle!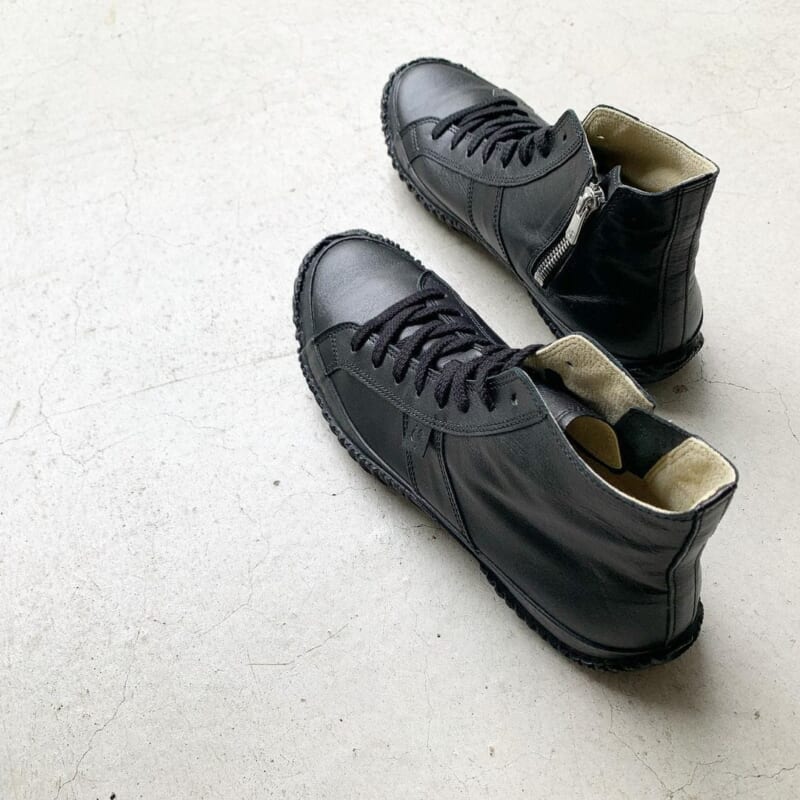 The model in the photo is the kangaroo leather high cut version.
The characteristics of kangaroo leather are thin, soft, and easy to adapt to the foot, yet strong.
The kangaroo leather is thin and soft, yet strong, and the sole has excellent flexibility and grip.
Thick latex rubber insole, firm inner sole, won't tire you out!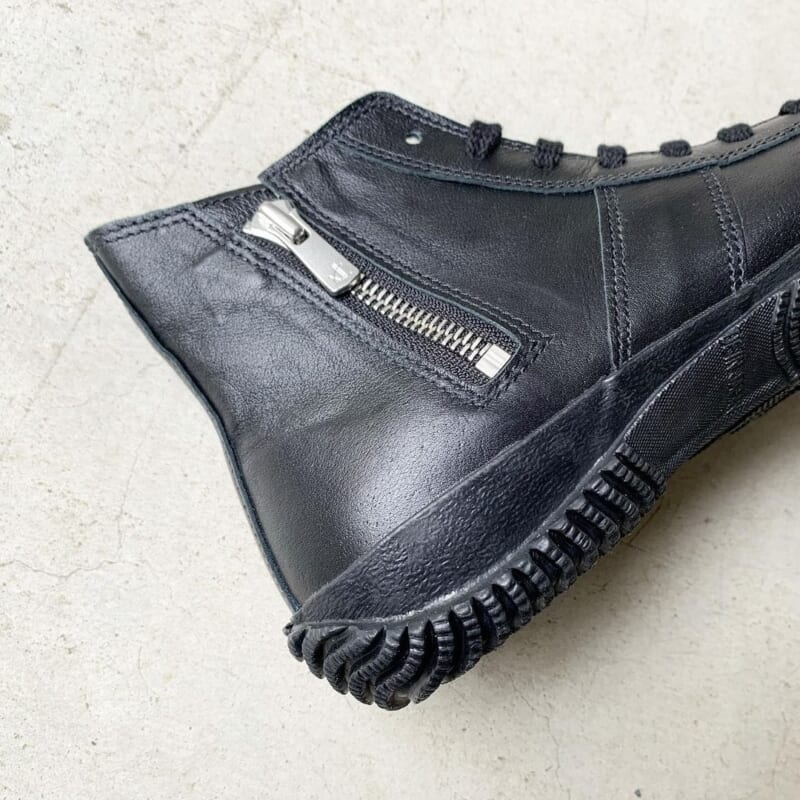 Love calls from domestic and foreign high brands including Garçon for various particulars!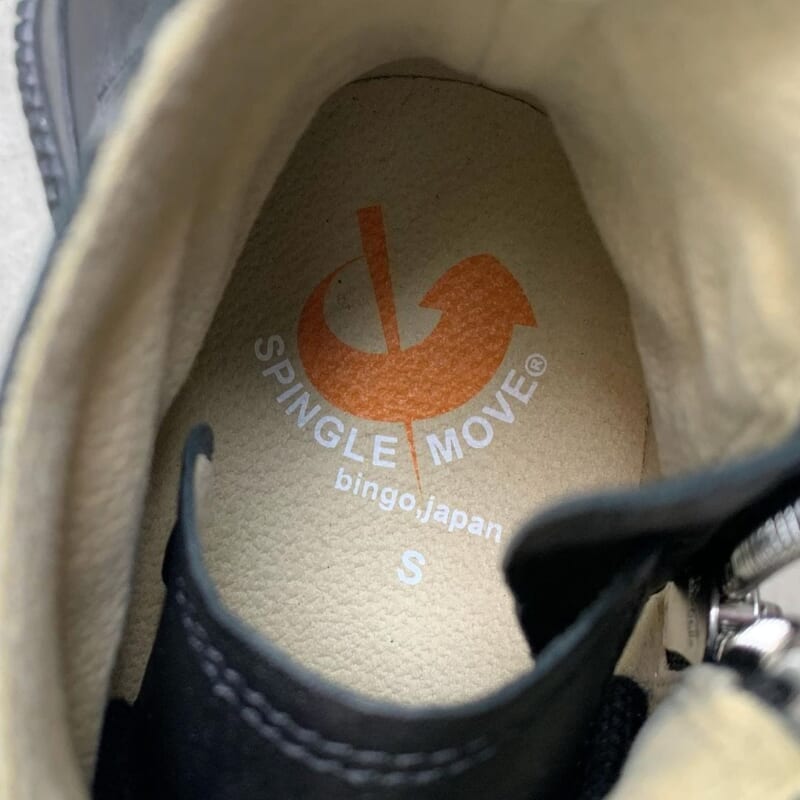 We also do collaboration and OEM production.
They are also featured in the Sonia Park book by Arts & Science (canvas model).
The only one of its kind, the shoes themselves are great, but the story is also a goofy one.
This is a brand that I recommend and want to support without any discernment.
Stay tuned for more Spingle articles!

▫️shoes@spingle_move
kangaroo leather high cut
SPM-443black size:S (unisex 24.5cm)
¥23,100-
Click here for the Spingle model in the photo.