I've been an ambassador for
SPINGLE MOVE
for a while now, and I'm really happy with how

comfortable

they are.
▶︎ Spingle's official website
Spingle is a unisex sneaker brand based in Hiroshima, Japan.
The company has a
reputation for collaborating with some of the best brands in the world.
It's a good idea to get a pair of shoes that are made with a vulcanized
sole, which makes them supple and easy to walk in, and a

thick insole that
supports your weight.
The
kangaroo leather, which is supple and conforms to the foot, and the

thick and soft cowhide are all good.
The

shoes are made by hand in Fuchu City, a
rural area where trains
run only once an hour with two cars during the day.


The story behind the shoes is also very appealing, and
I want to support this brand.
The Spingle Move models introduced here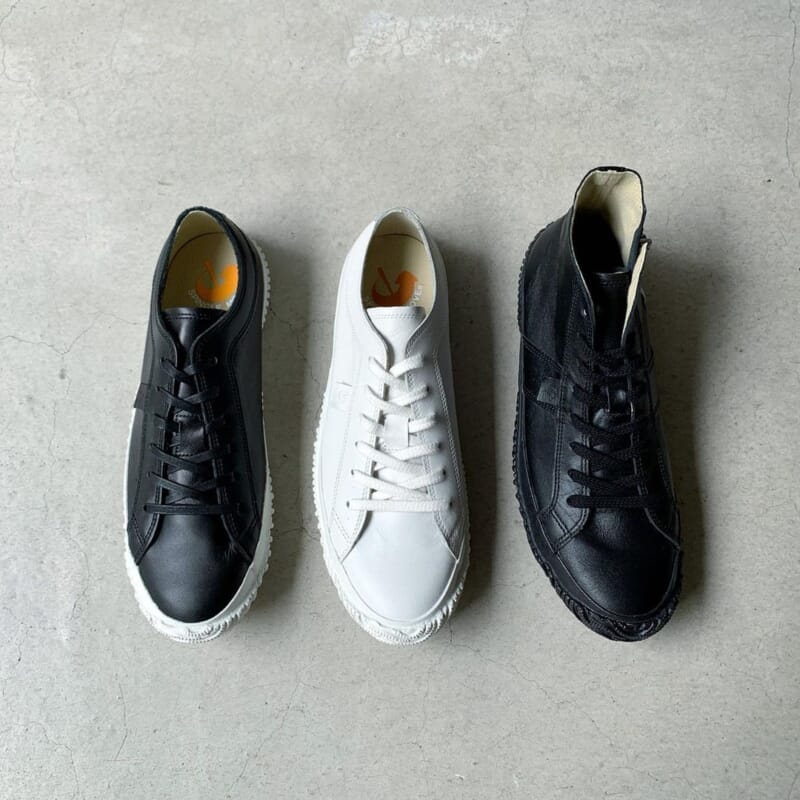 Left: Kangaroo Low High Cut SPM-105
black size:S (unisex 24.5cm) ¥19,800-
Medium: kangaroo low cut SPM-110
white size:S (unisex 24.5cm) ¥19,800-
Right: kangaroo leather high cut SPM-443
black size:S (unisex 24.5cm) ¥23,100-