It's been a while since I bought a pair of Harta Spocks.
When you think of Haruta, the first thing that comes to mind is probably the loafers that many of you probably wore during your school days.
HARUTA's Spock is actually a long-selling product that was born in 1955.
Also known as doctor shoes, they were originally made for doctors to wear in the hospital.
They became popular as practical leather shoes that can be worn like sandals.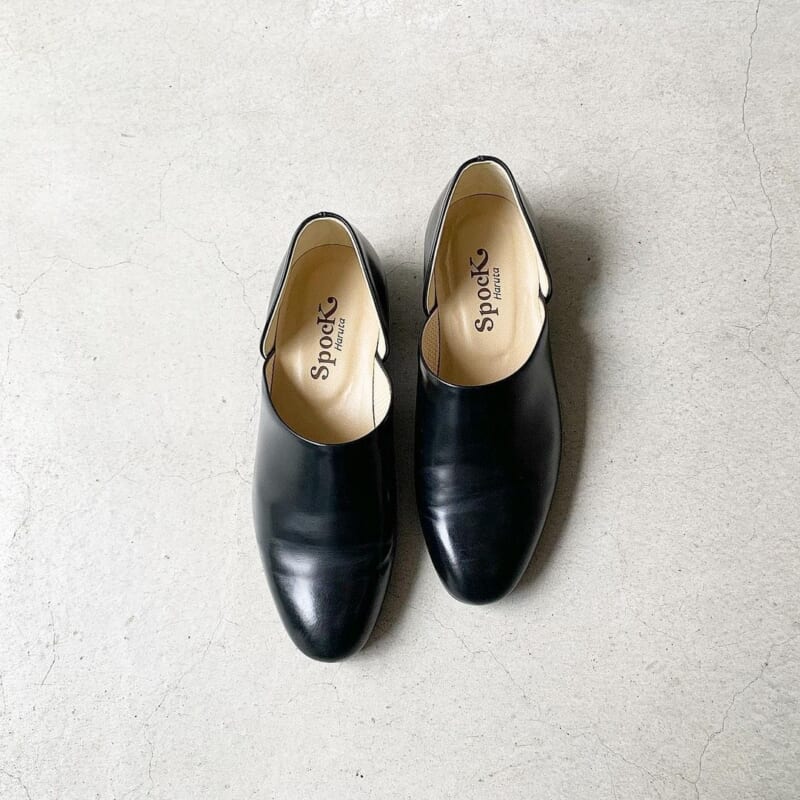 Affordable leather shoes priced under 10,000 yen are popular as shoes for casual occasions.
However, since the leather has a beautiful look (wrinkles will appear greatly after one wear, but that's just a taste), some people seem to wear them even in formal situations that are becoming more casual.
Many people use them as leather shoes instead of sandals in the office.
It would be a great idea to share this with your partner.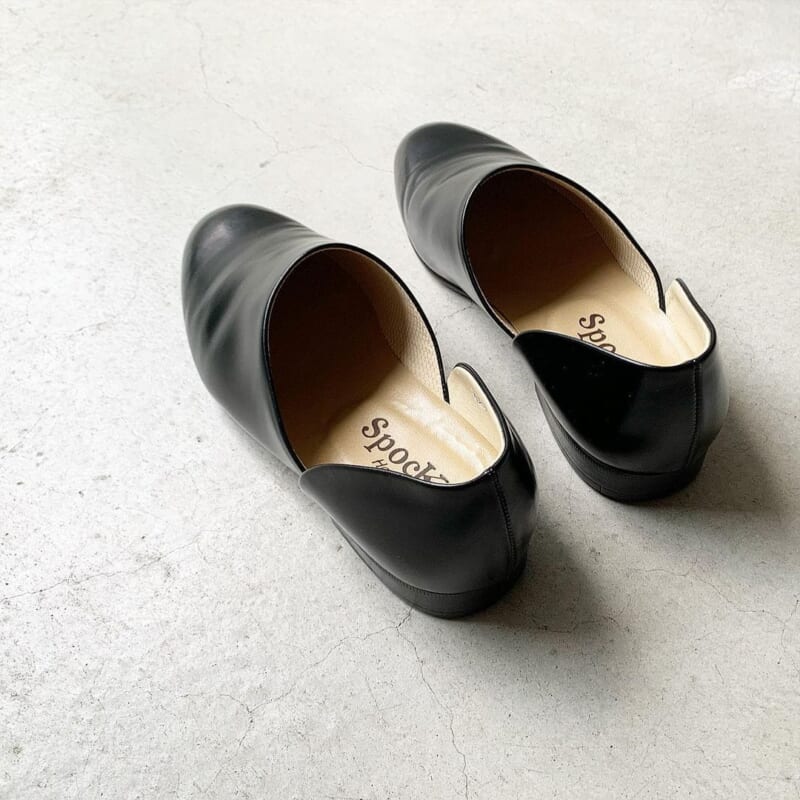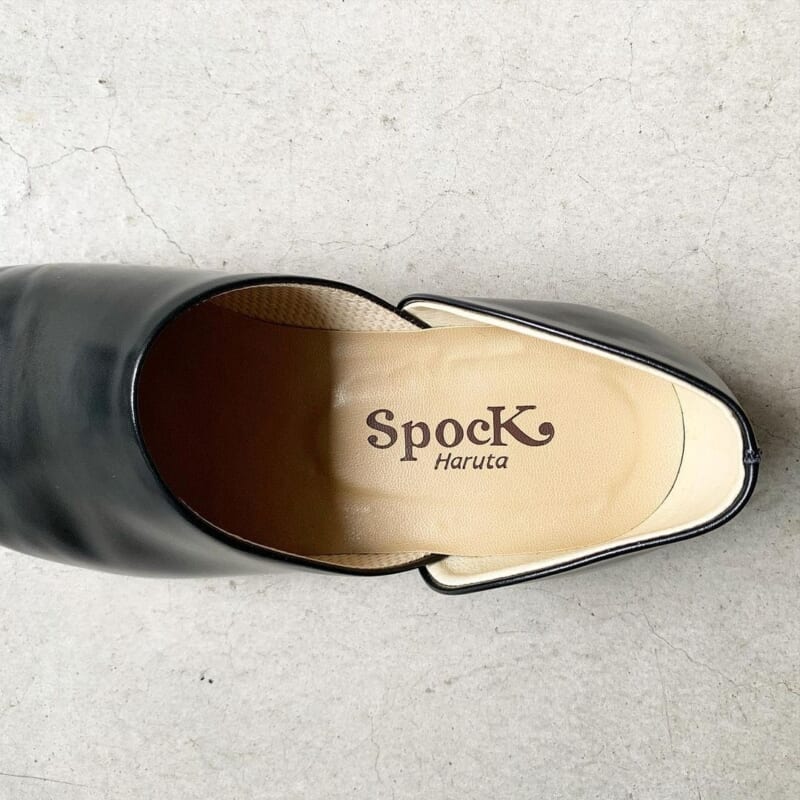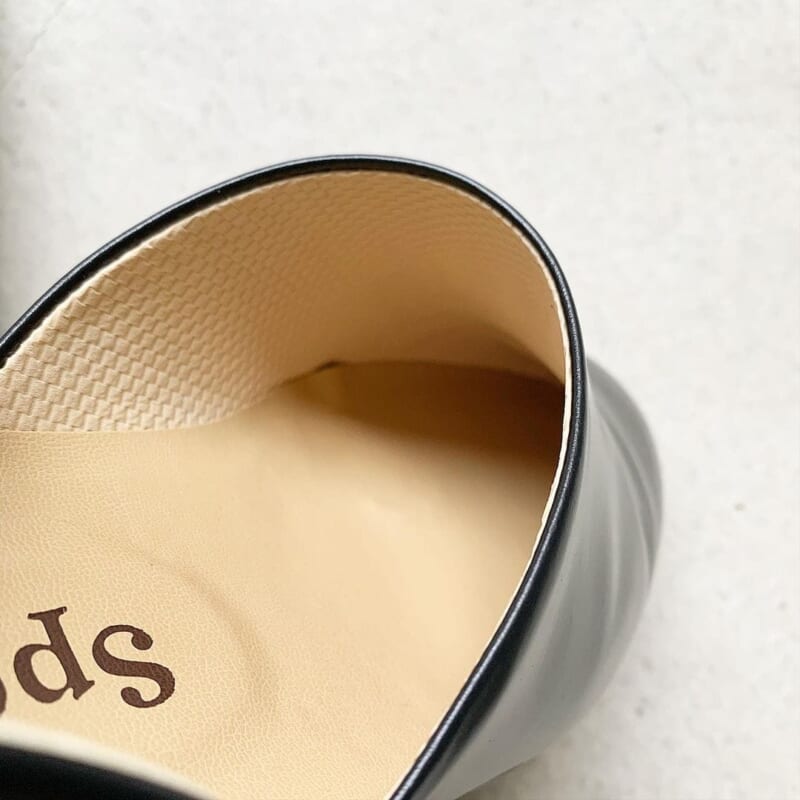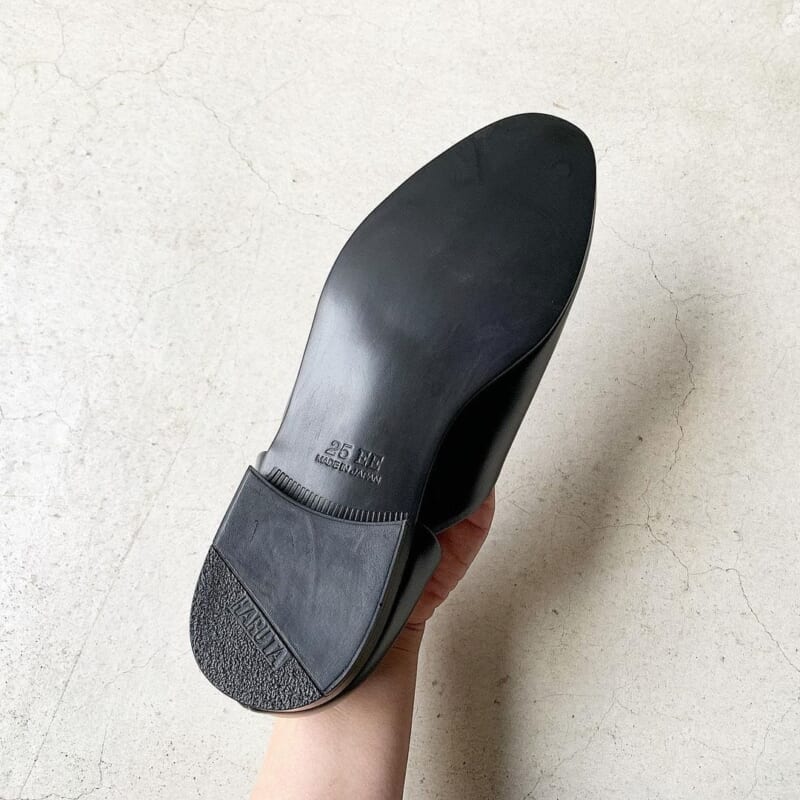 When buying Spocks, I recommend one size larger.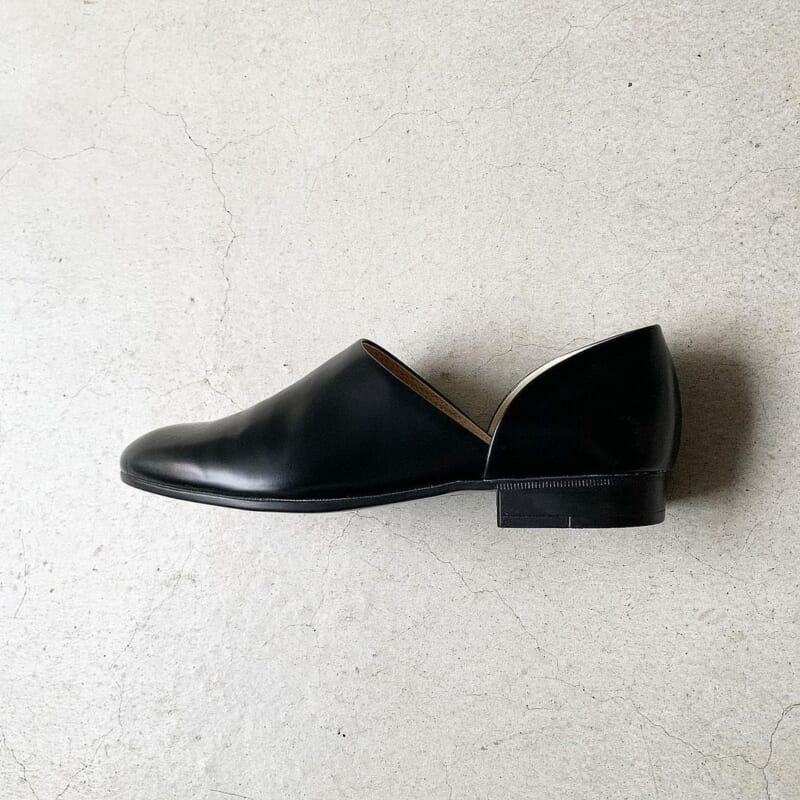 I bought a pair of Spock's 6 or 7 years ago, gave them away and bought them again, but before, I bought a pair that fit 24.5cm and got terrible sores.
I asked the female users around me about the size, and they said they went up one size.
No, really, partly because the leather is quite firm.
If I wore them barefoot, they would be horrible….
I've seen a lot of comments on various websites about how good they are, but how difficult they are to size.
There are many comments on the site.
After reflecting on my previous experience, I bought the 25cm size this time.
The first thing that makes me squeal when I receive them is the nostalgic box!
The illustrations are full of Showa taste. I felt like Machiko Hasegawa from the original Sazae-san!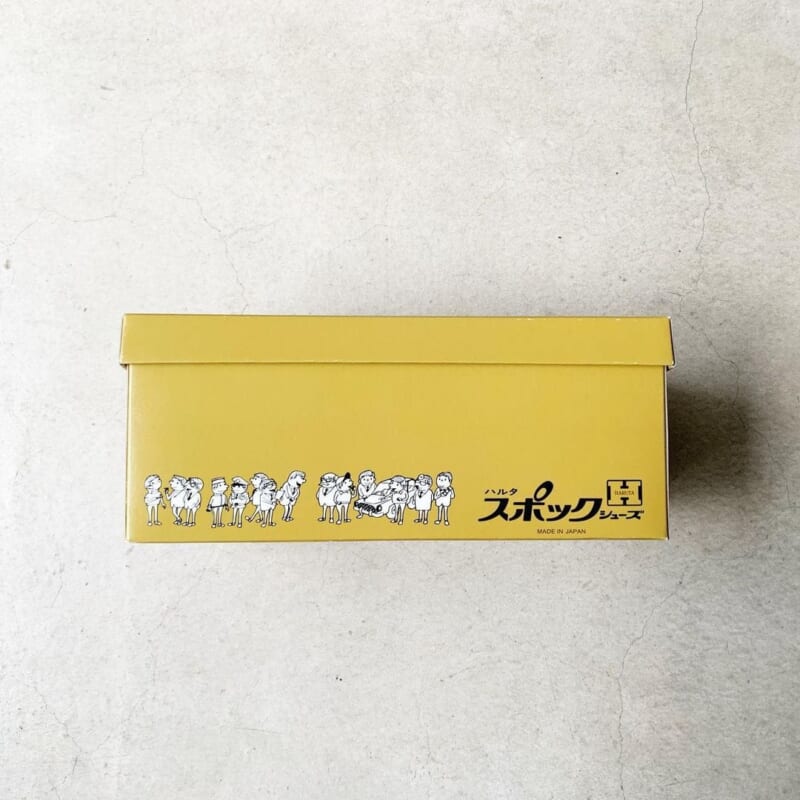 The shoes themselves, after a long time, are very clean and well-behaved!
Rather than dress shoes, they look more like the current trend of slip-ons without any decoration.
They look simple and easy to use!
Be careful of the difference between the men's and women's part numbers when you buy them!
But when I put my feet in them, they were too big…
I didn't think it was possible, but I had mistakenly purchased the men's part number… clunker!
I went to the official website and found that the standard men's number was #850 and the women's was #150….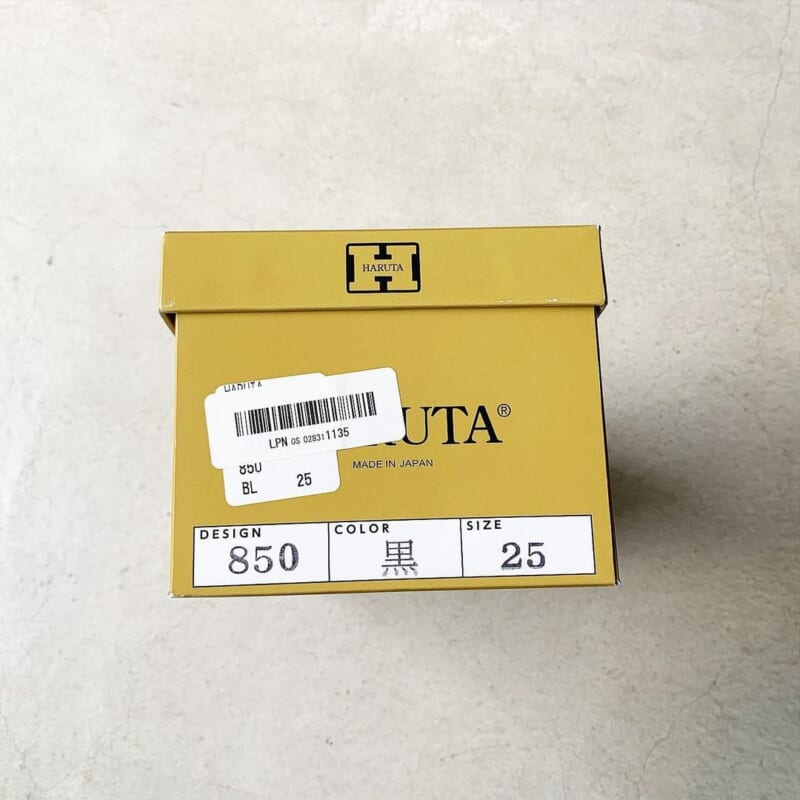 Spock has collaborated with various brands and comes in white, silver, etc.
The Adam Elope collaboration, which has been a staple for about three years now, is slim and very nice.
The official online store has a 60% discount, but it's out of stock.
▶︎SALON adam et ropé / [HARUTA for SALON] SPOCK SHOES (Shoes / Loafers) Store|J'aDoRe JUN ONLINE
ZOZO had a sale on stock.
▶︎ [Sale] [HARUTA for SALON] SPOCK SHOES (Loafers)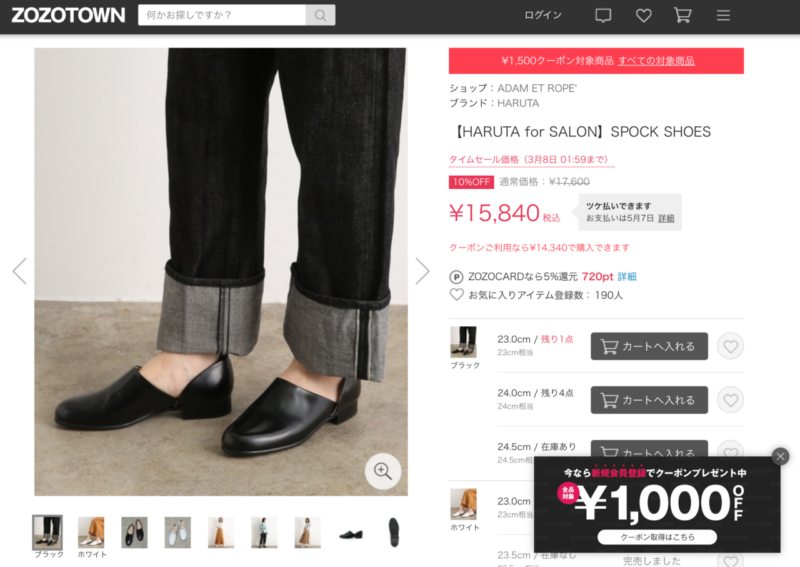 There are also white and silver shoes available in addition to black.
You can find a lot of different types of shoes on the official website, but you can also find them on Rakuten or ZOZO.
▶︎ Spock Shoes (Doctor Shoes) | HARUTA Official Online Store of Shoes
▶︎ Rakuten [Haruta Spock Shoes].
---
If you're looking for a pair of shoes, you're going to need a pair of shoes that are not too big.
I'm sure you ' ll be able to understand why I'm here.
shoes
haruta_official_ (
upHARUTA's Instagram has a lot of casual photos that are fun to look at)
¥8,800-