The basics of styling (apparently), in three colors.
Black, white, and silver.
For the top, I added a UNIQLO You cardigan in a different color.
Black makes the décolletage look sharper than white.
The fabric is fleshy, full-eyed, and has a rough texture.
I
don't often buy cardigans because they show off my broad shoulders, but I'm glad I bought this one!
▶︎Milan rib V-neck cardigan (long sleeve) (WOMEN) | UNIQLO
The shoes are Margiela's silver tabi.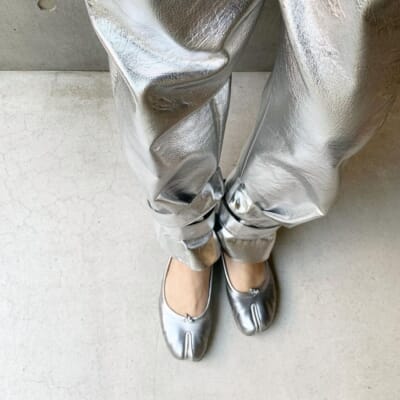 The shoes are silver tabi from Margiela ( maisonmargiela), which I've been wearing for years, and they're a
continuation of the silver pants from Noisemaker ( noisemaker_jpn) that I bought last year.
Too much glitter!
Chokers are also black and silver
This choker is just a metal rod wrapped with soft leather.
This is a sample that I bought for ¥500 at a certain family store.
It's quite useful!
And a Margiela bag that you can read in the mirror.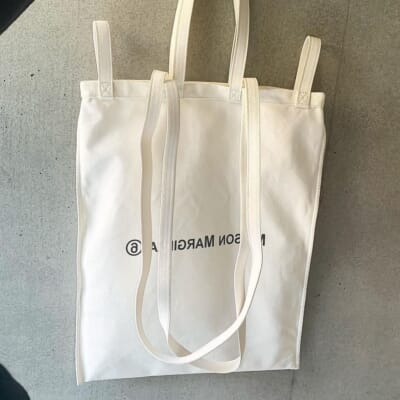 It's solid, holds a lot, and is the best.
I've been looking for a canvas bag for a long time.
I think I'm finally settling on this bag.
The handle on the end is perfect for hanging over a stroller.
I didn't realize it was a mothers' bag.