The definitive version of running pumps has been decided in my mind,
YOSHITO
.
When I first heard about YOSHITO, I thought that the president's name must be Yoshito, and that it was a brand of traditional, beautiful shoes… I didn't pay that much attention to it.
However, the other day, at the Konkon Shoe Market in Asakusa, I saw a pair of shoes that I had never seen before.
I lined up in the eye-catching line, and as soon as I put my foot into the 5,000 yen sample, I was like, "Geeeeeeeeeeeeeeeeeeeeeeeeeee! I was so excited.
YOSHITO impresses me with its fit from the moment I put them on! Here's a summary of what makes them so comfortable
The soft upper is completely comfortable and painless.
High, rounded instep keeps your fingers from getting crushed.
Long heel core counter holds the foot firmly in place.
The curve of the heel fits perfectly and does not come off.
The padded insole is comfortable and conforms to the unevenness of the sole.
The sole with a non-slip pliable, easy to walk with a return.
It's not easy to make a three-dimensional pump fit a three-dimensional foot, but this one did it.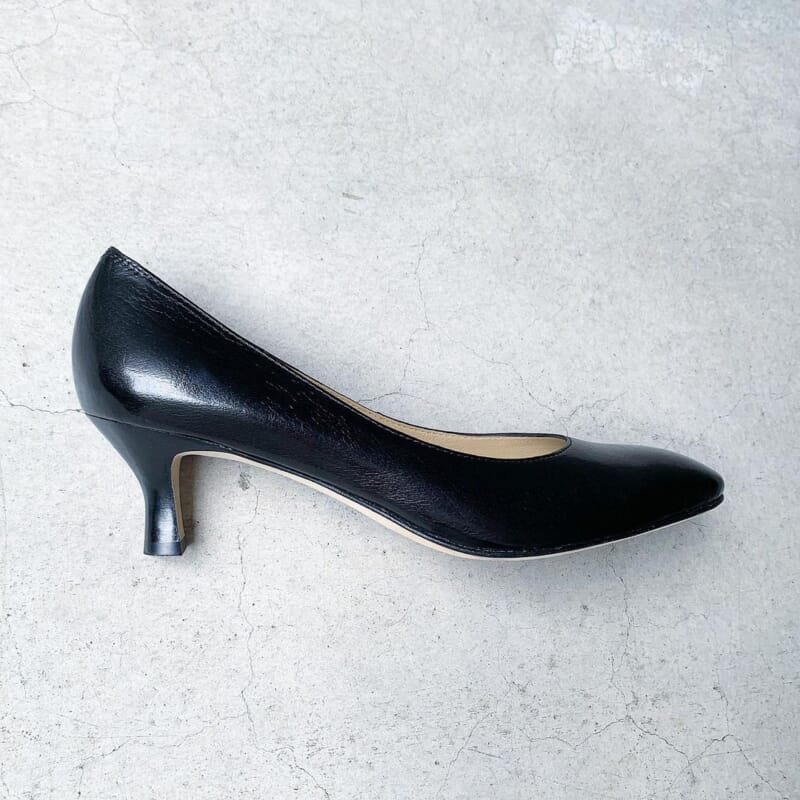 Here is a video of me running in YOSHITO (long version in all directions)
Yoshito, which is just what it says it is, is a comfortable shoe.
I like to wear them with white socks for casual wear.
I would like to use it for occasions like this.
shoes

yoshito_shoessize:24.5 Special price sample ¥5,000-
!
▶︎ [Rakuten Ichiba] YOSHITO Pumps online store