A holiday adventure.
Going to a place for the first time.
Mini bag for easy access to your phone.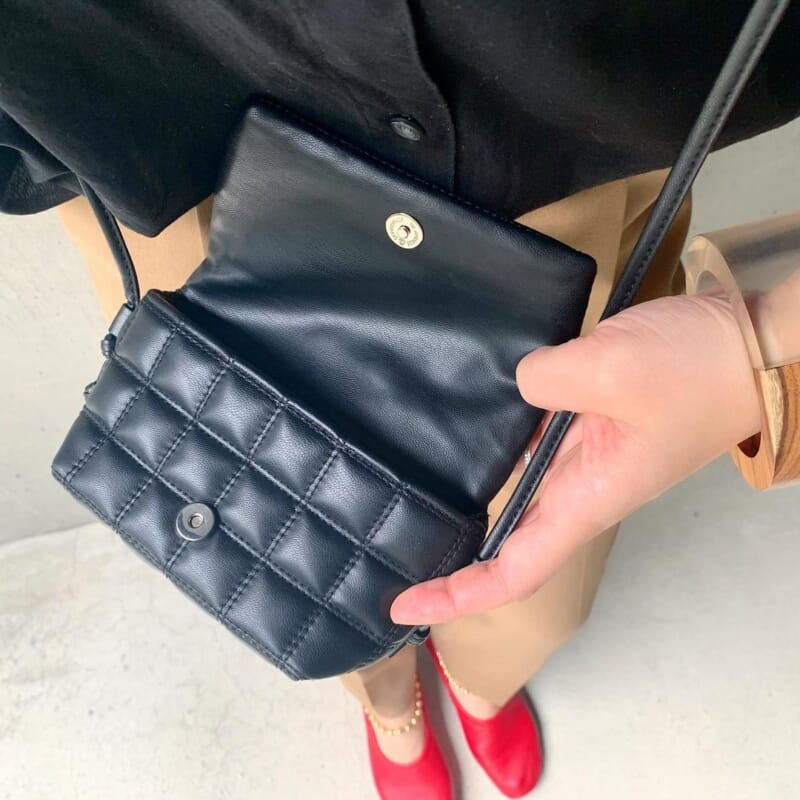 A raffia hat to beat the sun.
(You can't see the hat ????)
This mini bag is a H&M gem.
It's plush, quilted, not cheap, cheap and cute!
It's sold out online!
But it's too big for my iPhone Xs Max ????
bag
H&M(エイチ・アンド・エム)
Quilted Smartphone Bag
Black ¥1,799-
The shirt is a UNIQLO You sheer shirt that I bought last year.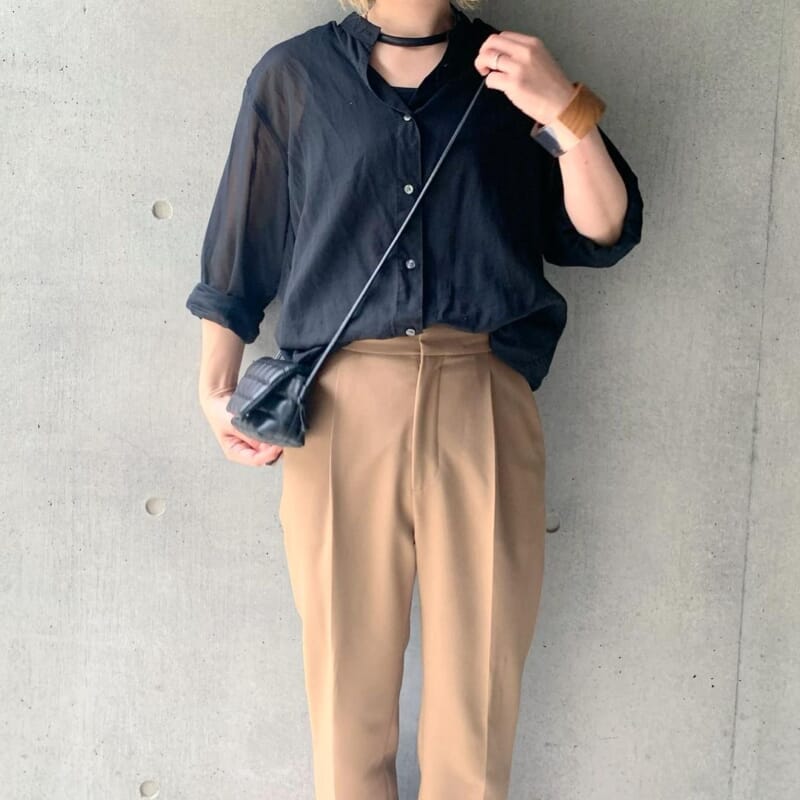 It's on sale again this year with high ratings even though I noticed it has over 500 reviews.
It's just the right amount of sheer, not too transparent and not embarrassing for adults.
I'm not sure if it's a good idea to wear it in the summer or not.
The big silhouette makes it look slimmer…and it doesn't cost more than 3,000 yen…a masterpiece.
shirt
uniqlo_jp uniqlo_ginza
sheer band collar shirt
size:XL Black ¥2,990-
▶︎ Sheer band collar shirt (long sleeve) (WOMEN) | UNIQLO
I bought a pair of Adam Elope pants in the same color as the pink ones.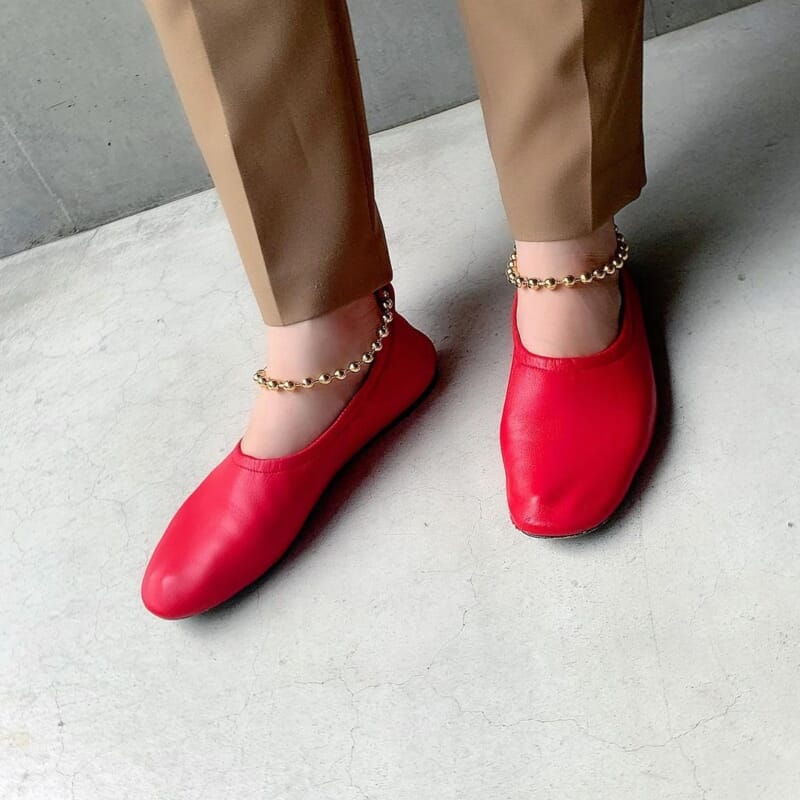 They're also a masterpiece, they look beautiful, they're stretchy… and they look good for summer!
I've been wanting more colors????
Pant
adametrope
Slim Slacks:
GAS20010size:36 Beige ¥15,400-
There are various color variations♪
I wear handmade anklets with my shoes.
shoes