It's warm, but not quite short-sleeved.
I don't even want to get sunburned.
This men's cardigan from UNIQLO + J is perfect for those times when you don't want to get sunburned.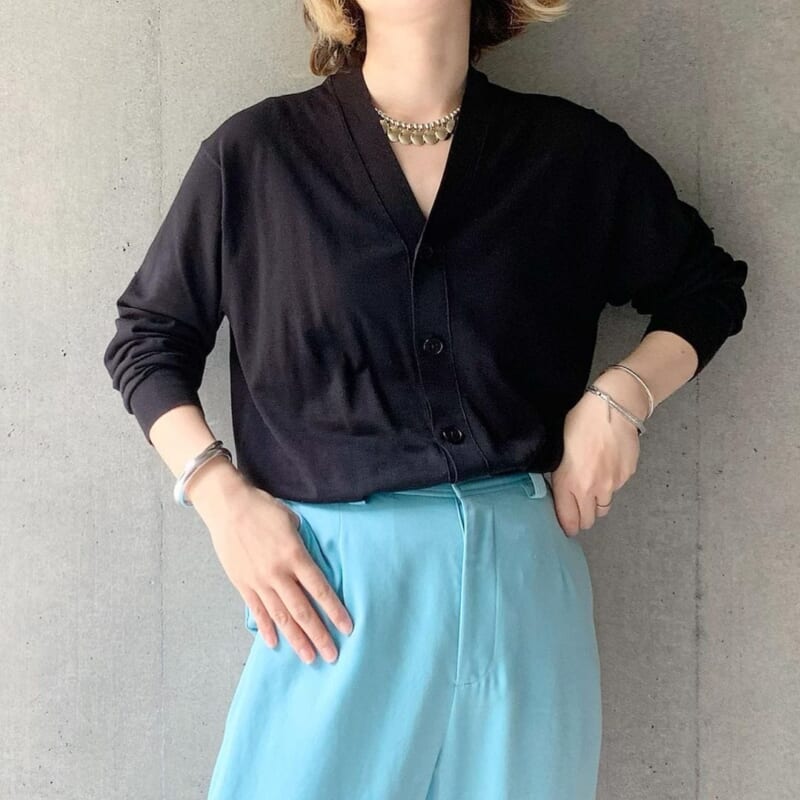 It's smooth and fluffy.
The texture is so soft and smooth that my sensitive skin is enchanted.
It's a superb fabric that is reputed to be similar to John Smoot.
The V is not too shallow and not too deep.
The V is not too shallow and not too deep, so it is healthy as a single piece of clothing and shows off your décolleté beautifully.
I love it! I'll buy another color! …Sold out! …Re-released: !!!!
I'm thinking grey next ????.
knit

uniqlo_jp
uniqlo_ginza▶︎ Silk Cotton V-Neck Cardigan
size:S Black ¥6,990-
Shoes by Margiela tabi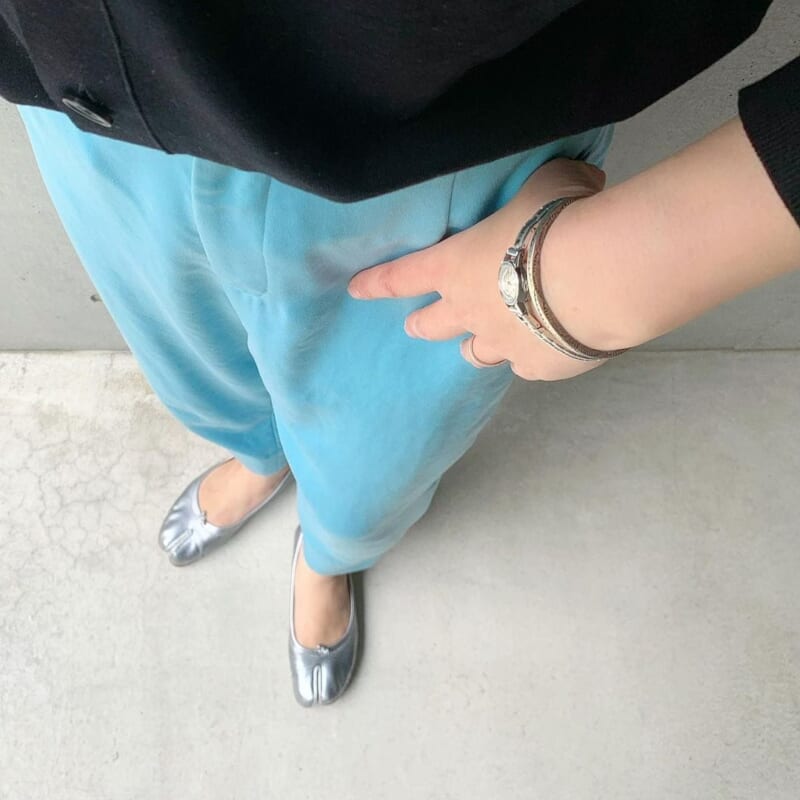 maisonmargielatabi size:38
Here's Tabi in silver.
Maison Margiela: Silver Tabi Tabi Ballerina Flats | SSENSE Japan

pant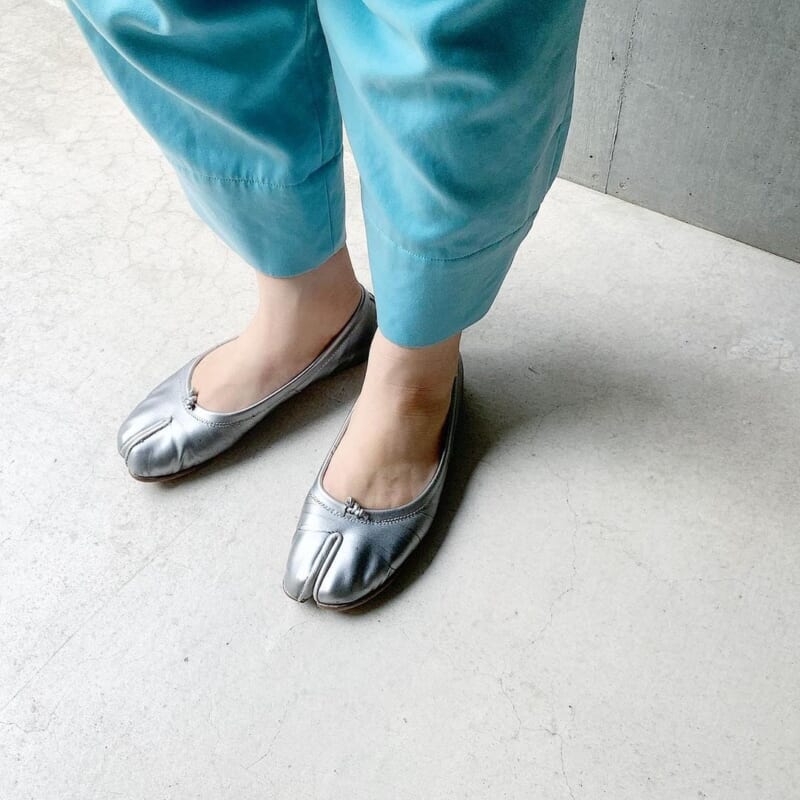 Watches by Omega.
Unsullied for a bag with impact
bag
I can't find any place that sells this bag, but I recommend this brand for many unique bags.
▶︎ [Rakuten Ichiba] Anthreed bags online