I feel tired
when I wear these shoes….
If that's the case, it may be because the soles of your shoes are too thin.
Table of Contents
Why do your feet get tired easily when wearing shoes?
If the sole of the shoe is too thin, the impact on the ground is easily transmitted to the foot when walking, and the foot gets tired easily because it picks up uneven surfaces such as pebbles.
Of course, this may not be the only reason why your feet get tired easily, but simply adding thickness to your shoes can make them less tiring.
One thing I recommend to make your shoes less tiring is to have a repair shop add a piece of sole material.
Most repair shops have sheets of sole material, so you can
choose the right material for your shoes and
have them shaped and attached to the sole.
The other day, I bought a pair of JVAM sandals that needed a little more work. So I
went to a shoe repair shop ( make_sense_otsuka) and had them put them on.
For the appearance of the soles, it would be better to consult with a shoe repair shop in person.
One piece, when applied, makes all the difference! More cushioning and less fatigue
The soles have been replaced with an uneven spongy material instead of the slippery leather material, so they're less slippery, even during the rainy season!
The shape of the shoe at the time it was sold is not necessarily the "right" shape.
Shoes can be
customized to suit a person's taste and lifestyle.
I hope you can find a repair shop that you can trust and
stay with your shoes for a long time (who are you…????)
Thank you make_sense_otsuka,
I trust you!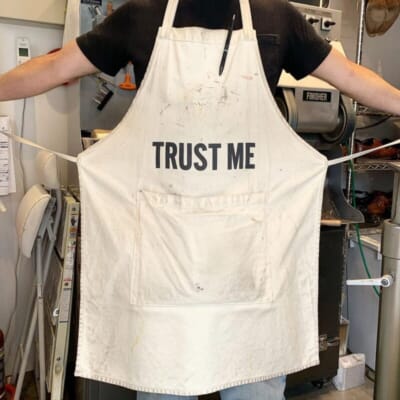 shoes
jvamonline
adametropePADDED QUILTED TED CROSS STRAP
SLIDERsize:39 ¥16,500-