Pearl is still good.
One of the most popular motifs for girls!
At the same time, depending on the design,
pearls can create a noble look!
I like sandals, and the Zara sandals I bought last year were
very useful, so this year I'm wearing this type.
Greek brand Ancient Greek sandals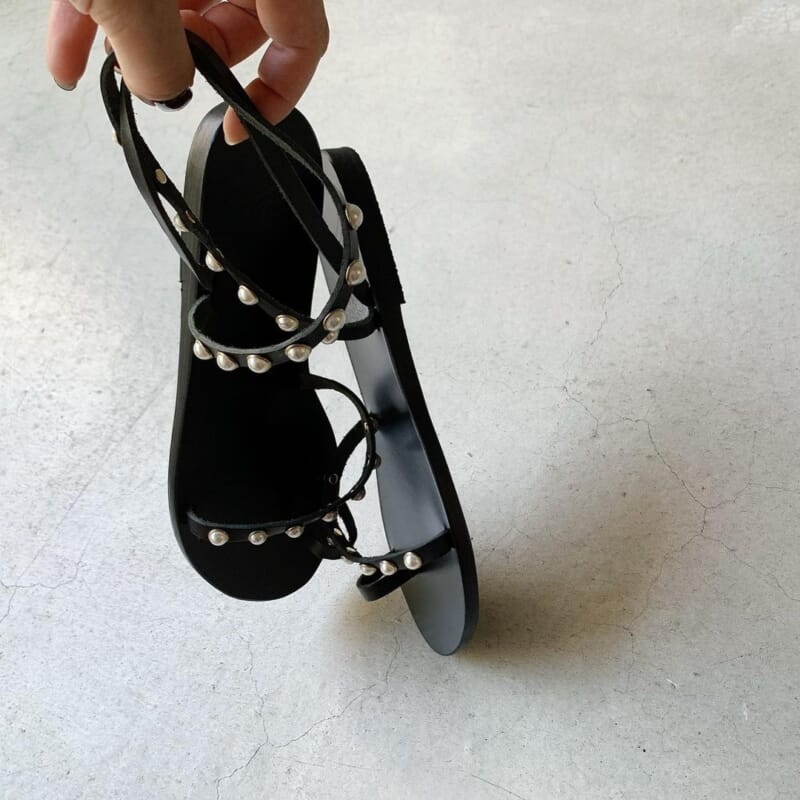 I was under the impression that they were natural, simple, and crafty, so
when the base became black, I was instantly impressed with the mode.
This is a model from a while ago, but
this year's selection also has some good items for summer wear.
I'm
not sure what to make of it, but I'm sure it's a good idea.
▶︎ [Rakuten Ichiba] Ancient Greek Sandals Ancient Greek Sandals
The sandals I introduced here don't seem to be sold at the moment, so I introduced similar sandals with pearls. They're cute and inexpensive, so definitely check 'em out!
▶︎ [Rakuten Ichiba] Pearl Sandals online shop
A thousand yen is cheap for this look!
Coordination items
️T-shirt public_tokyo
️pant uniqlo_ginza
uniqlo_jp#Smart slim straight pants, long
size:64 ¥3,990-
️shoes
ancientgreeksandalsAPLI ELEFTHERIA PEARLS size:38
️bag joeandhim collex_official
️piace conaffetto_official