Uniqlo U 2021 Spring Summer Collection New release ????
Top and bottom, new from UNIQLO U.
Women's sweatshirt crew neck shirt, L size.
Men's wide fit jogger pants, S size.
I like the silhouettes of both… ????
The sleeve volume sweatshirt is not noticeable despite the broad shoulders.The pants are made of a bouncy fabric.
Especially the pants are good.
We're running out of stock, so don't delay!
New shoes, along with loose socks that will stick with a generation of socksmiths.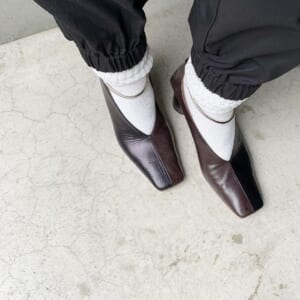 More about the shoes another time????.
shoes jilsander #jilsander
socks kutsushitaya_official #kutsushitaya
pant/sweatshirt uniqlo #uniqlou UNIQLO(ユニクロ)
knit gicipi_japan_official #gicipi