In fact, my first pair of mouton boots were the Sui Coq mouton boots I'm showing you here.
I thought that mouton boots would not suit my calves ????
The silhouette of the mouton boots is too big under my calves.
They look like elephant feet and honestly, they are not beautiful.
I thought that slender feet were the only ones who could wear them with cuteness…!
I've never worn mouton boots before, even though I love shoes.
But this winter, it's so cold!
But I couldn't stand the winter cold, so I got a pair of Sui Coq mouton boots.
These were very good????.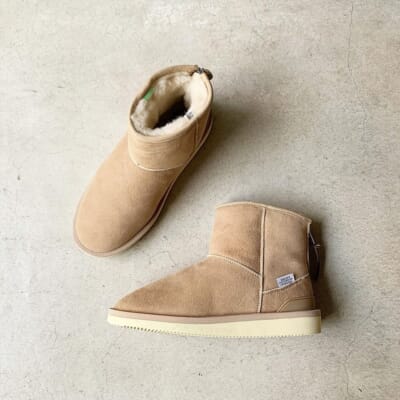 I like that they are short in length.
The shorter it is, the more you can create a silhouette of the leg that tapers down towards the ankle.
The big feature is the back zipper!
By leaving this back zipper open, you can be a back shaman.
By leaving the back zipper open, you can become a back shaman (back shaman means a beautiful woman with a beautifulback ).
When left open, the zipper creates a V line.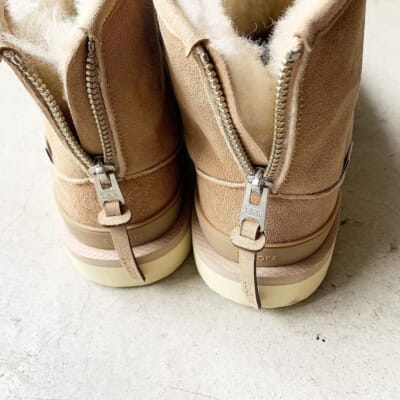 This creates a leg-lengthening effect that shows off your legs to the utmost limit!
And the V line creates a slimming effect!
And of course, the quality is of the same high quality brand, Sui Coq.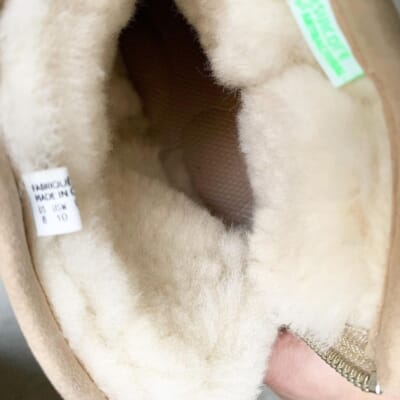 It's a great way to show off your legs.
I'm sure you'll be happy to know that I'm not the only one.
These are the best mouton boots by Suicock!
The brand name is written all over the parts.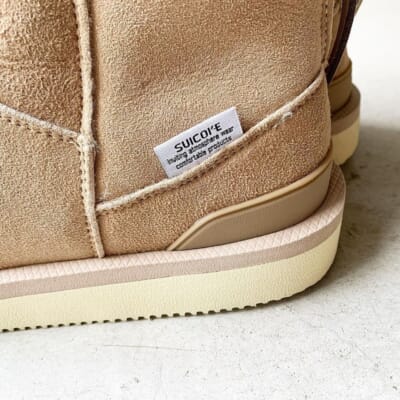 The brand name is written all over the parts, and even the YKK zipper pulls have been carefully selected.
That's it!
It's sure to be a big hit even in the short time remaining this winter.
It's a great way to make sure you're getting the most out of your money.
Click here for more information on the SUICOKE Mouton Boots sale.

suicoke_officialELS-M2ab-MID size8 ¥30,800-
▶︎Check out the [SUICOKE MOUTON BOOTS] sale on Rakuten
▶︎Check the coordination of[SUICOKE] mutton boots on WEAR.
If you are interested in UGG or EMU, please read this article.
And if you'd like to refer to my past posts on which brand of mutton boots to buy!
Click here to comment on Suicock Mouton Boots
View this post on Instagram