This is the second tabi✌️.
I finally bought tabi boots.
Shoes are cheap right now, partly due to Corona.
Tabi, which has always been excluded from sales, has finally become affordable…!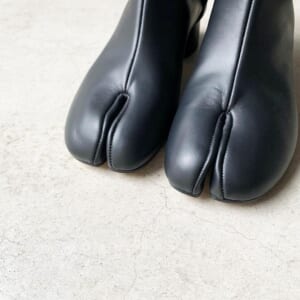 I was in a quandary when I came across 3cm heels.
Tabi's boots have three basic types of standard thick cylindrical heels: 3, 6, and 8 cm.
The more heels you have, the better you look in terms of style.
However, since I like to walk, I was worried that my feet would move forward for a long time and my toes would get sore.
For me, it was fate that I found a good pair of low heels.
When I received it, I knew that tabi was cool! I was so happy.
The mode is in full swing and the presence is amazing.
I am normally 24.5 cm and chose the 38, the same as the ballet, and it is just the right size. However, the standard calf material is quite firm. I've been wearing them for a few years now, and I've always loved them.
However, there was one unexpected drawback.
I tried on a 6cm pair with no problems, and bought a 3cm pair by mail order.
Then, lo and behold, the nails… the kohaze wouldn't close all the way!
The problem was with the bottom kohaze.
The problem was the bottom kohaze, where only two of the four strings could be hooked….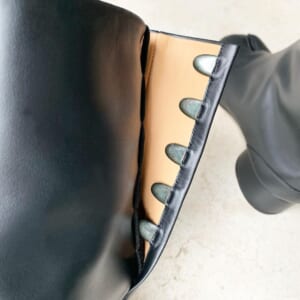 The higher the heel, the taller the shape, so the thinner the tube will be to match the thinness of the foot.
On the other hand, the lower the heel, the thicker the tube.
…I guess I was able to wear the 6cm heel well…
But I didn't know that the thickness of my feet would have such an effect!
I expect the leather to stretch.
Now, this spring/summer 2021, summer boots are actually one of the trends.
I think I'll try my best to keep it light and pair it with long skirts and such until about April.
I'm looking forward to it now ????.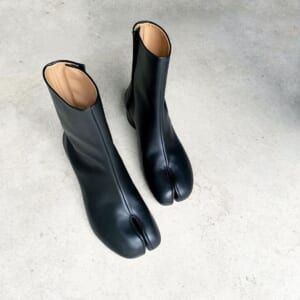 maisonmargiela #maisonmargiela #tabi #tabiboots