I'm about to turn 25, or maybe not.
I thought that every adult woman should have a pair of pumps that say, "This is a standard brand! I wanted to have a pair of pumps.
Up until then, I had mostly worn comfortable shoes or sneakers, so I chose Salvatore Ferragamo, an artisan brand that I had admired from reading biographies.
Ferragamo is a minimalist brand that cuts down on waste.
When I tried them on, I was surprised by the tightness and lightness!
It sounds like a tight fit, but it's not.
It's a tightness that makes you feel tighter.
I wondered if this was the stairway to becoming an adult woman. Really.
It's true that the waists are thin, but it's not that painful. Hmm.
I was also surprised at how light they were. I was surprised at how light they were even though they were so well made.
Of course, the stitching and the form are all very tightly made, giving it a sense of elegance.
There is no waste, not only in the airiness, but also in the manufacturing.
There is no backing material, just one piece of leather. The core that retains the shape of the toe is directly attached to the inside of the shoe, but the edges are neatly trimmed so that you don't feel the bumps on your feet.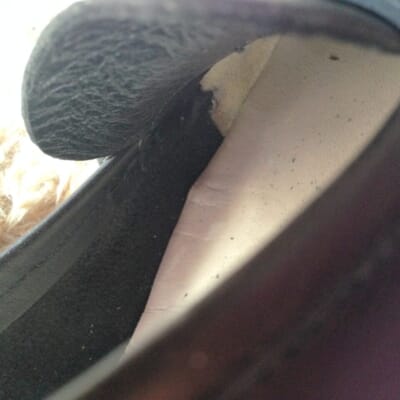 It's not too much, but the lack of wastage that makes me admire the sophistication of the shoes is also reflected in the air they have.
The side view is also dignified and beautiful.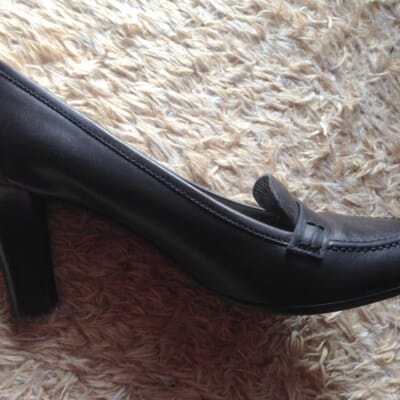 As a side note, I still think that many of the imported women's shoes that women admire or that are standard brands and that have their own brand space in department stores have this kind of look in common.
So I decided to buy them even though they were a bit expensive, and when I saw that they were on sale for 50,000 but less than 40,000, I just went ahead and bought them!
The little playful design is also a nice accent without being too overt.
For example, there is actually a brand name on the back of the shoe…well, you can't tell unless you look hard. But it's better to have it than not.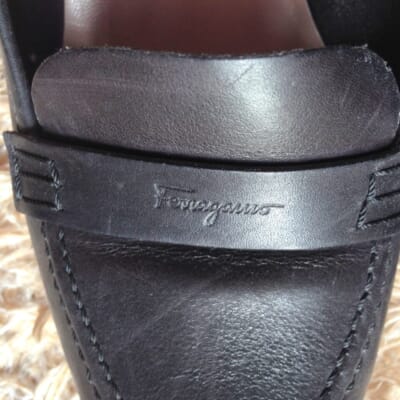 It's a good idea to have a pair of shoes that you can wear on your feet. I'm not sure what to make of this.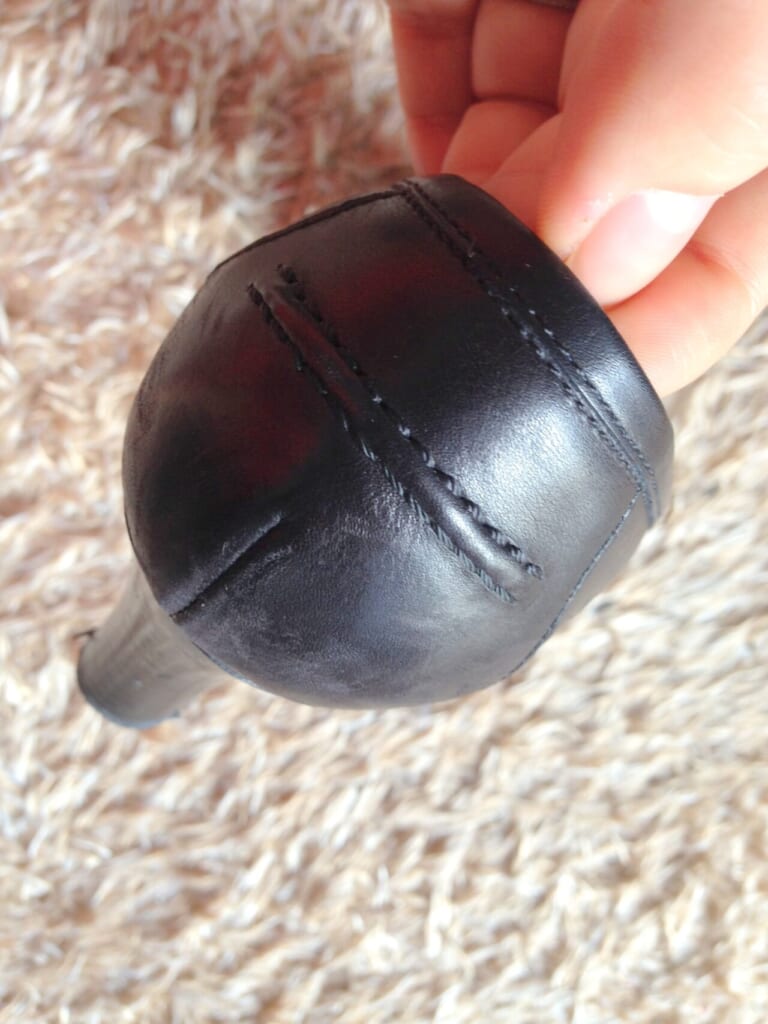 The sole is purple. The color is darker and more mature than black, which is also a nice touch.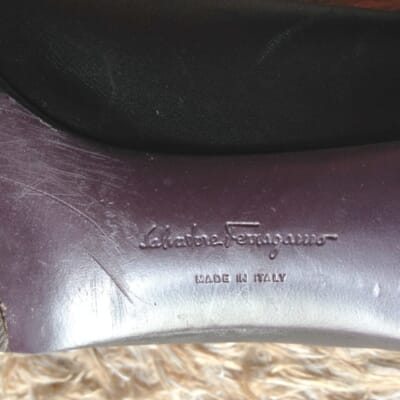 However, it's a little hard to wear them for a long time.
First of all, the height of the heel is 7.5 cm, which is my limit.
Recently, I've gradually gotten used to wearing high heels, but only in boots or those with deep insteps that are hard to take off.
Pumps that do not hold my feet in place are still too tight….
Also, the soles of the shoes are too thin to be worn for a long time.
Recently, there are a lot of pumps with cushioned soles (not the sole that touches the ground, but the inner part, the bottom of the insole) and insoles.
Some people say, "Well, you're spoiling your feet! There are some people who say that I'm spoiling my feet, but no, what's impossible is impossible.
I don't feel much pain when it comes to waists (the widest part of the foot) and toes. One foot is 2E, one foot is 3E, and both feet are about 241mm long, so I'm 6 1/2.
After discussing with the person at the store, he recommended this size for this last (wood type, shoe type). For other models, I'd say 7 or 7 1/2.
After all, I felt so refreshed when I tried them on.
I guess this is what Ferragamo is all about. It's important to be excited when you wear them.
The solution is to wear them to work and back, or only for short periods of time when you want to make a decision.
When you get to the office, just change into a pair of comfortable office shoes and you're good to go. Or for a short time.
But in the future, for example, when I'm going to my child's entrance ceremony, I'll probably wear them even though I know it will be a long time….
I'd like to get used to it a little at a time so that I don't strain my feet too much….
If you are looking for a new pair of shoes, please contact us.