I took this picture with a large luggage setting. Somehow.
I love cotton tote bags that can hold a lot of stuff and can be used with ease.
I love these cotton tote bags.
These are Margiela and GU, which I
got with points, yay!
I paired my Zara dress with a short knit from Solace.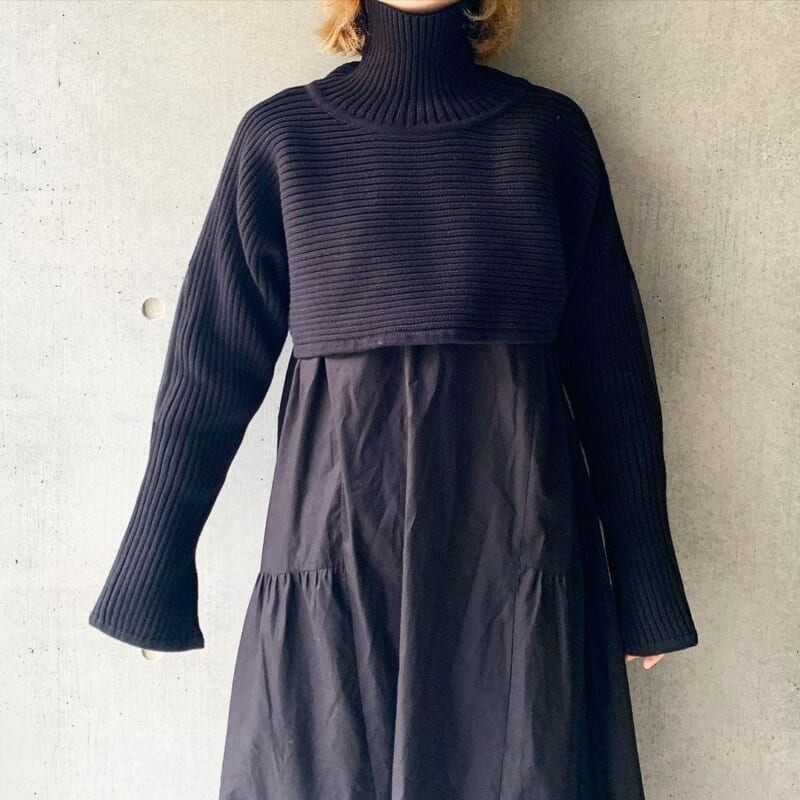 Solace is originally a petit price brand, but the other day it was on sale for 880 yen!
I was worried that the fabric would be too thin, but what I received was a thick, middle-gauge knit!
I was worried that the fabric would be too thin, but it arrived thick and middle gauge!
The fact that it's 100% cotton is also a good thing, as it's a natural material that can be used for a long time except in summer.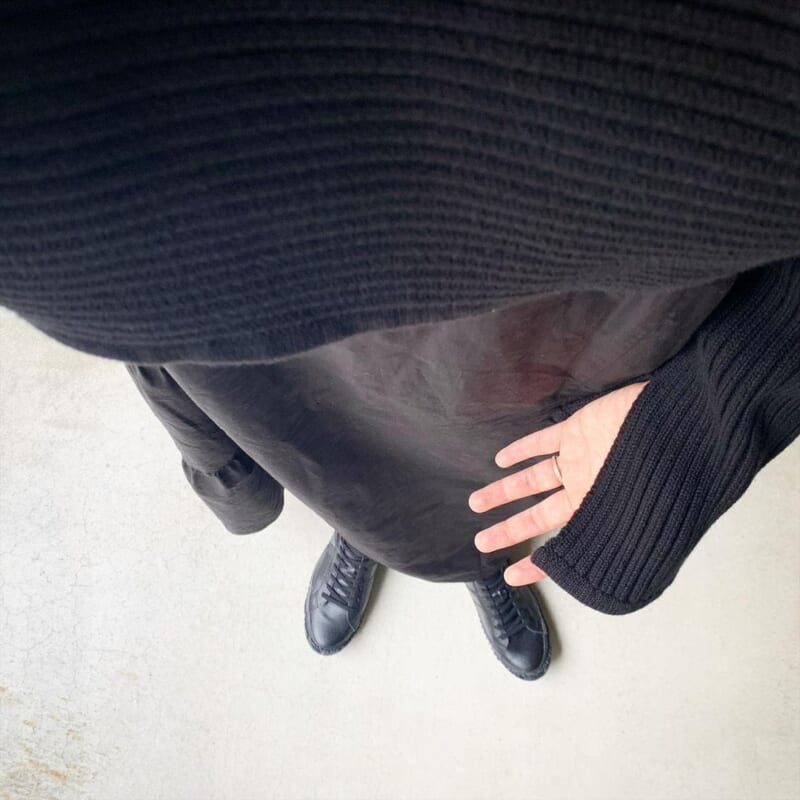 On my feet, I'm wearing the Spingles I posted yesterday.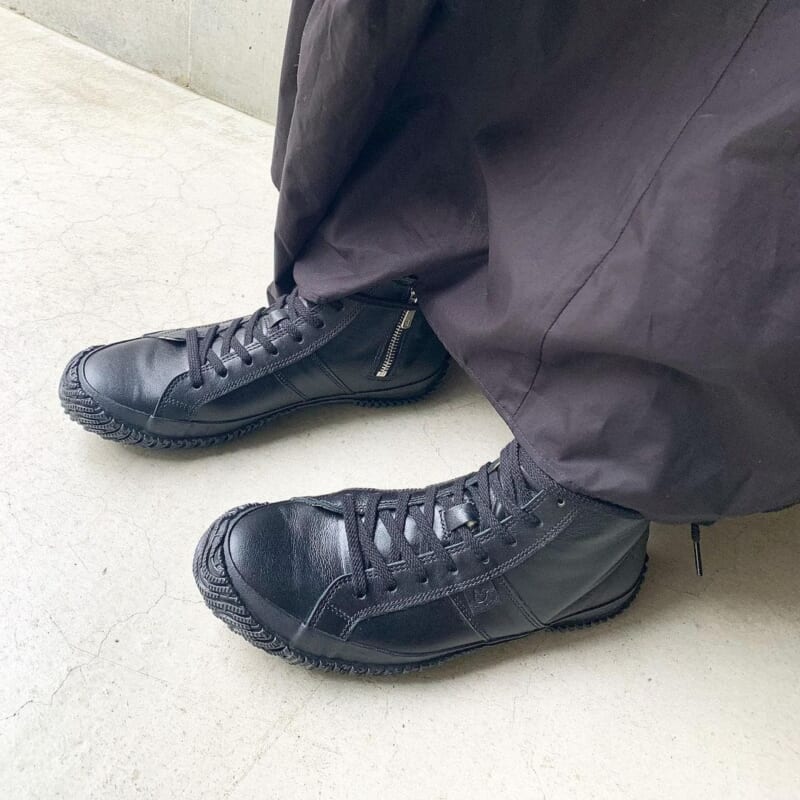 The voluminous sole is very modern and nice.
The soft and comfortable shoes are also relaxing.
The other day's article is here.
Spingles actually have cushioning on the entire back side of the insole!
Natural latex rubber is used for makeup puffs.
It's made of natural latex rubber, which is also used for makeup puffs, and it's formed to fit the unevenness of the sole.
It supports your feet fluffily and comfortably.
Cord items list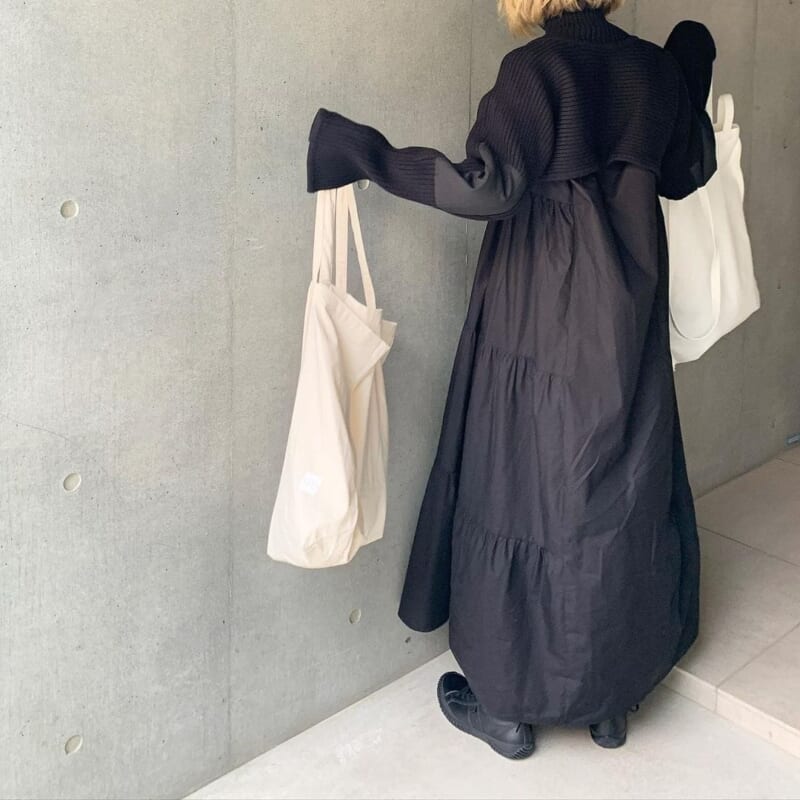 Kangaroo Leather High Cut SPM-443
¥23,100- black size:S#Poplin Dress with Puff Sleeves
¥6,990- size:LHigh-neck cotton short-length top
¥6,490→¥880 size:FREEAVP BERLIN BAG
¥28,600-ECO Bag
¥190- size:L