This is my first time wearing a black rider.
This is my first black rider.
Somehow got in, got it on the day of the sale, GU x UNDERCOVER.
▶︎ Faux leather jacket UNDERCOVER +X | GU Official Online Store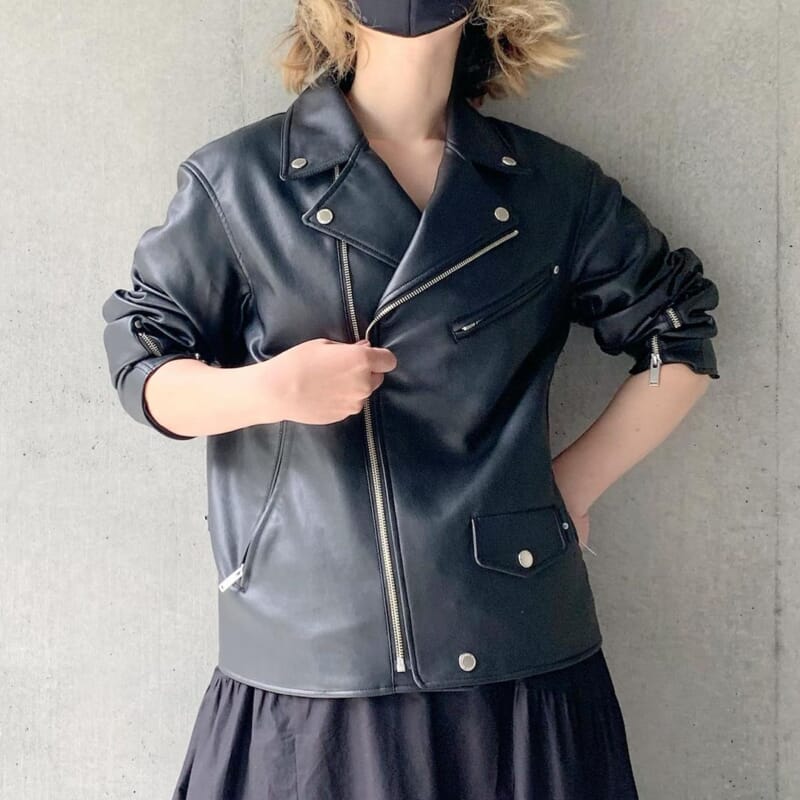 Size is S because it is a men's.
I thought it wouldn't look good on me, but it turned out surprisingly well.
I love that it's so soft that I can roll up my sleeves!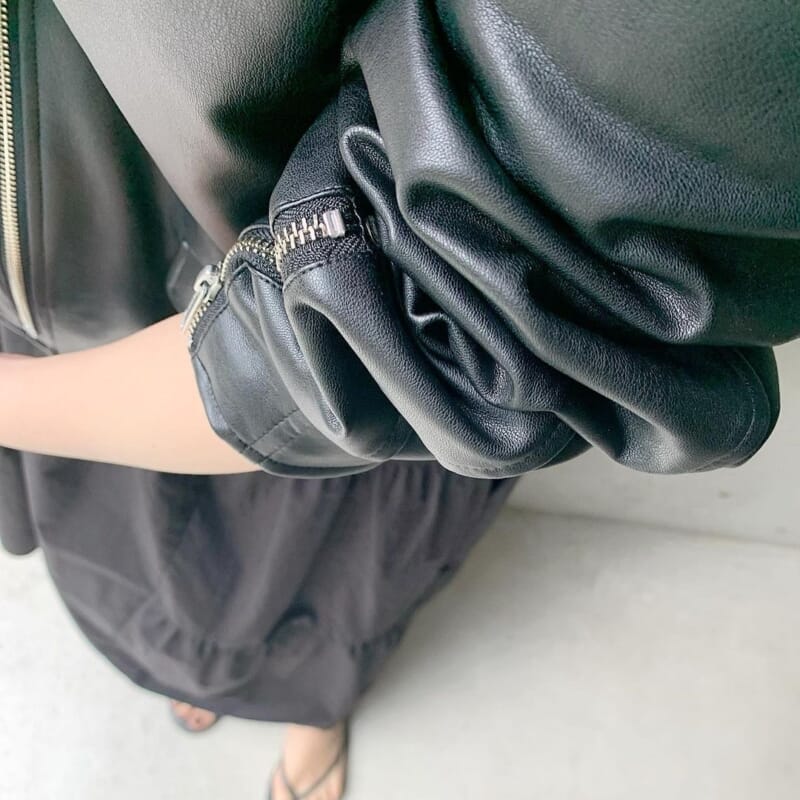 I want to roll up the sleeves of my rider's coat, but I can
't do that with genuine leather because
it's too tight.
I'm glad you can do that!
And it's finely crafted.
And the zipper looks expensive.
And I love the logo!
The Shibuya store had plenty of them!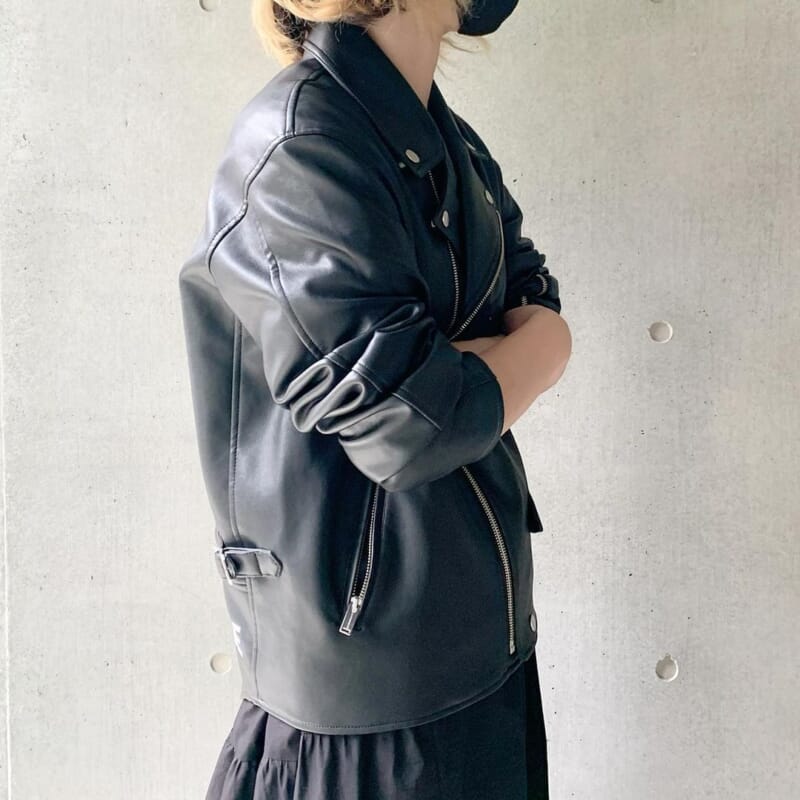 I also liked the pajamas, I knew it.
I'm a sucker for last year's Keita Maruyama, so I gave it a miss????.
If I didn't have one I would have bought one of these!
outer
gu_for_all_ undercover_lab
faux leather jacket
size:S ¥6,990-
The other day I bought a pair of Ami Ami Beans to give me a sense of freedom.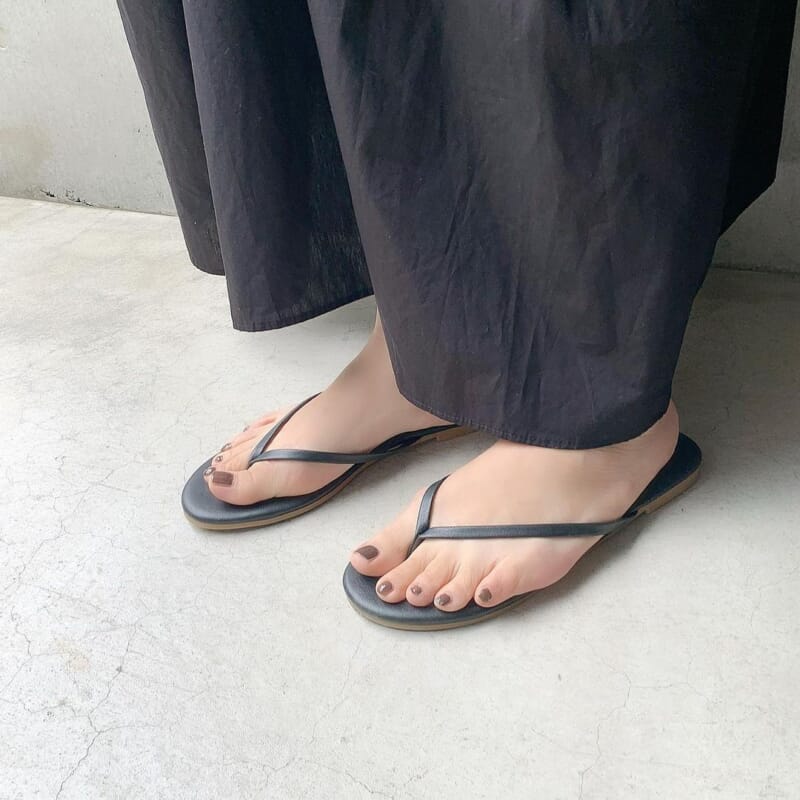 I don't think there's a petite beesan that can compare to these…!
shoes
AmiAmi (アミアミ)
One Mile Thong Sandals size:LL ¥1,490-
onepiece
ZARA
Poplin Dress with Puff Sleeves
size:L ¥6,990-