home style
When I'm in the mood to be proper but also relaxed, I'll wear a Uniqlo+J oversized top.
I've noticed that once you get used to a 5-part sleeve tee, you can't wear any other kind of tee as you don't care about your arms.
And this +J has a beautiful look, so it doesn't look too rough.
…I'll buy another one in each color when they go on sale????!
By the way, the sheer willow pants with elastic waistband from t.yamai are my super favorite.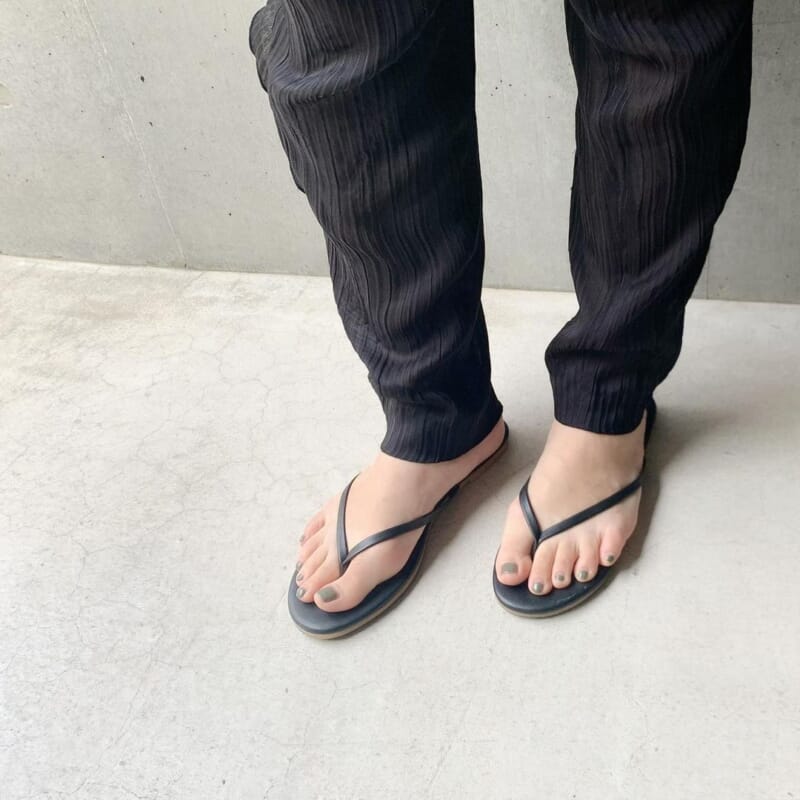 Cool, cute ruffles, shiny random pleats.
…The material is so delicate that I want another one just in case.
CODE ITEM

▫️T-shirt@uniqlo
uniqlo_with#supima cotton
oversize tsize:S Pink ¥1,990-

▫️pant@t.yamaiparis

▫️shoesAmiAmi (アミアミ)
One Mile Thong Sandals
size:LL BLACK ¥1,490-
bag