The must-have white tee for summer.
This is the same +J t-shirt as last time.
I bought a different color, white.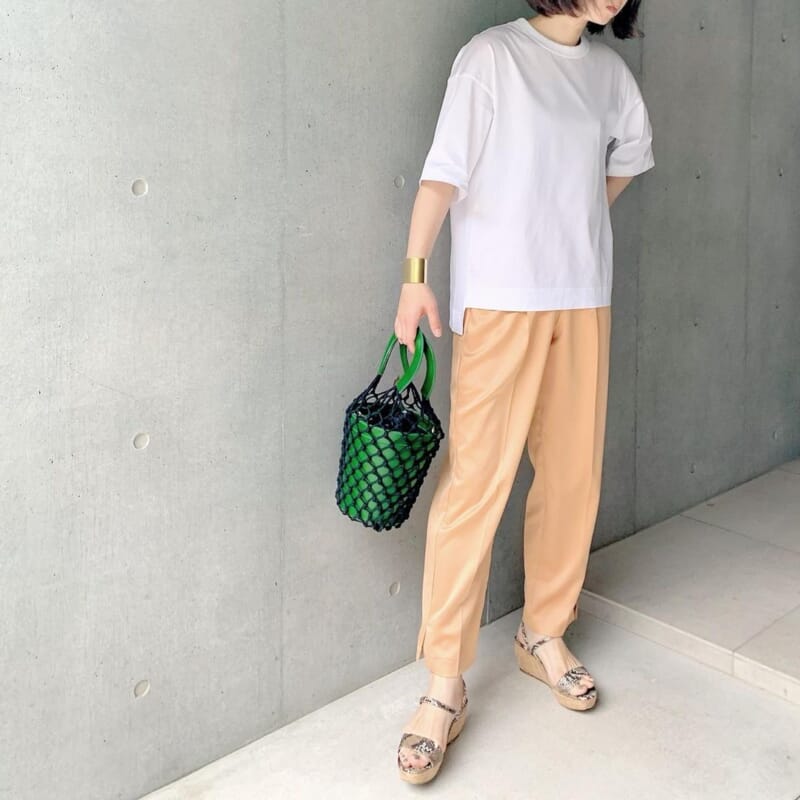 The white color also has a beautiful look. The white color is also beautiful. The mocha inner layer is a bit transparent, but I don't mind.
Rather, I thought this thin t-shirt with such a beautiful face would be useful for hot people who prefer a mature style.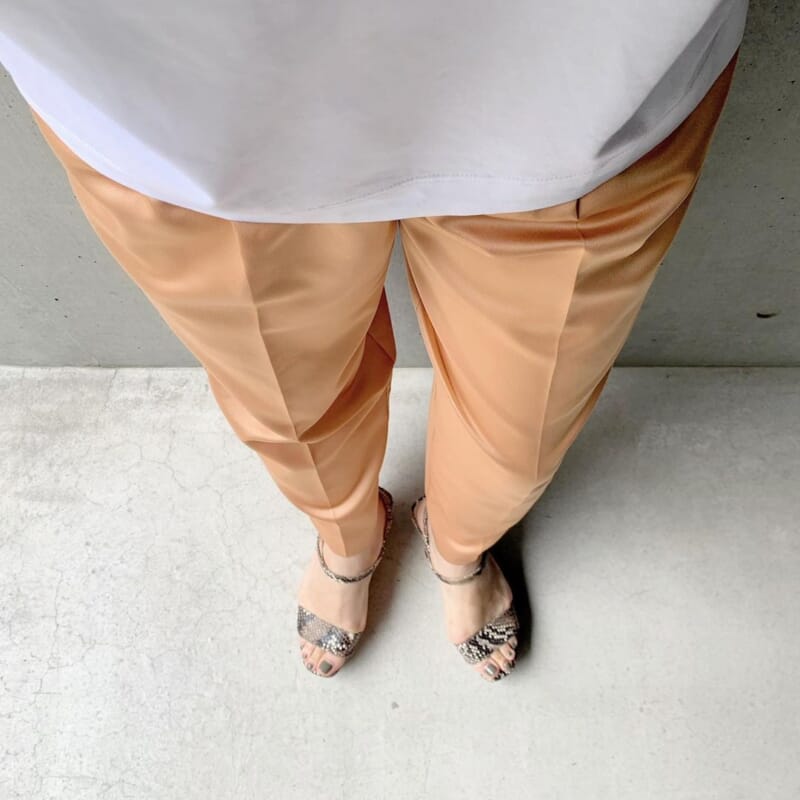 On your feet, the summer favorite, Perryco Sunny sandals.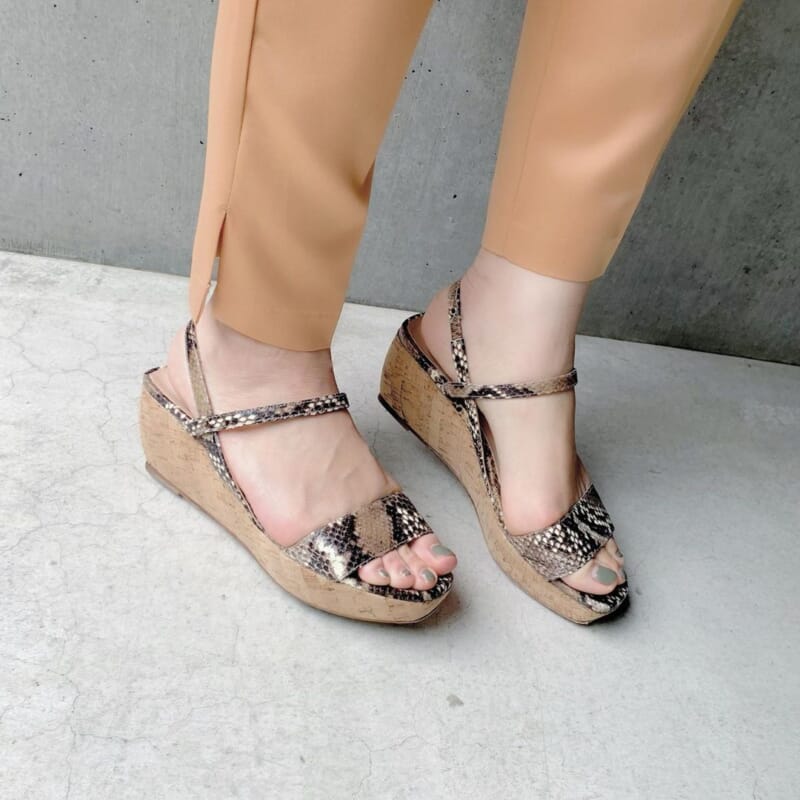 Perico Sunny is a diffusion line of Perico.
However, Sunny's spring and summer products are authentic and made in Alicante, Spain, the holy land of jute sandals.
The balance between the slender straps and the voluminous platform sole is unbeatable.
The real python also helps to elevate the look of the outfit.
It's going to be very useful this summer.
▶︎ [Rakuten Ichiba] Perico Sandals online store
Coordination items
T-shirt
uniqlo
uniqlo_with# Supima Cotton Oversized T
size:S White ¥1,
990-▶︎ Supima Cotton Oversized T (5 min. sleeves) (WOMEN) | UNIQLO
pant pant

gu_for_all_# Satin Tapered Pants
size:S Orange ¥790- No way!
shoes
pellico_official pellico_sunny pellico_japan
wedge sole #sandals
size:38 ¥31,900-
bag