When I found this dress at Zara, an inaudible voice came out of my mind.
Huh? It's like, "What?
The length of this dress was so long that even I, who's over about 165cm tall, could fit into it, so it stuck in my mind.
The most popular spring/summer onesie for the past few years has been the voluminous, maxi-length, relaxed onesie made of natural materials.
I've been eyeing and buying them in a variety of materials such as cotton and linen.
However, as a slightly taller woman of 166cm, I find that most of them are not maxi even if they are called maxi.
Even if the length is good, I can't find a design or size that I like….
I had to compromise somehow.
By chance, I came across a 100% cotton dress from Zara with tiered sides.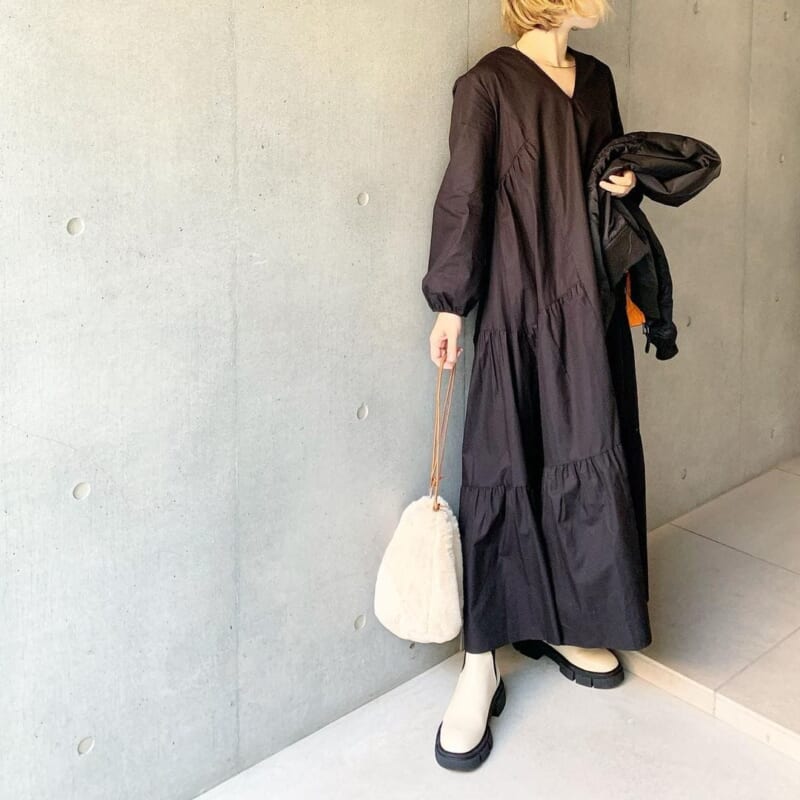 It was long. I
like that it's about 5 cm above the ground and around the middle of my ankles!
The volume is great too! The hem is as wide as it can get, and the fabric is luxurious.
The cotton poplin material, with its firmness and fine sheen, looks great.
It's a must-have for spring and summer.
I thought this Zara maxi-length relaxed onesie was great, but it seems to have been so popular that it was sold out immediately!
But the e-commerce site sometimes has them back in stock, and it looks like they're still available in stores.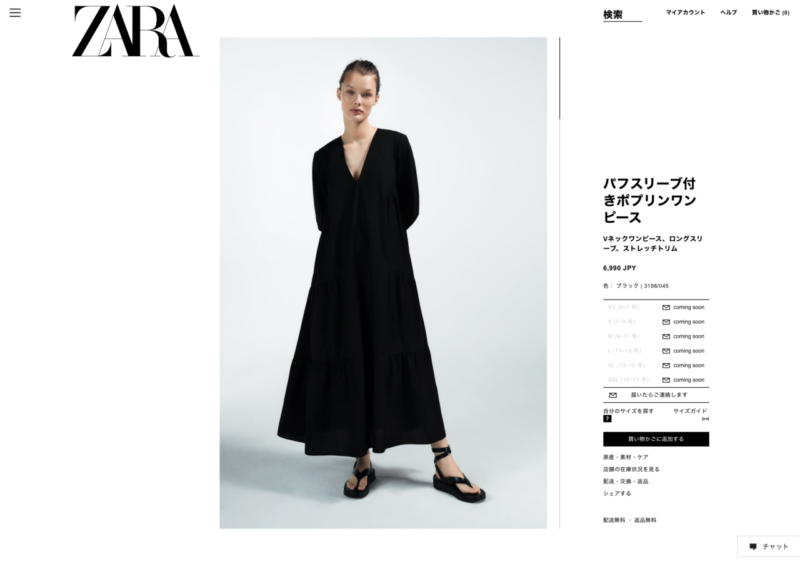 ▶︎Poplin dress with puff sleeves | ZARA Japan / Japan
It's out of stock now, but if you're interested, you can sign up for email notifications.
The one I bought is a size large.
I recommend it for tall women!
The boots I paired them with are Zara's tracksole boots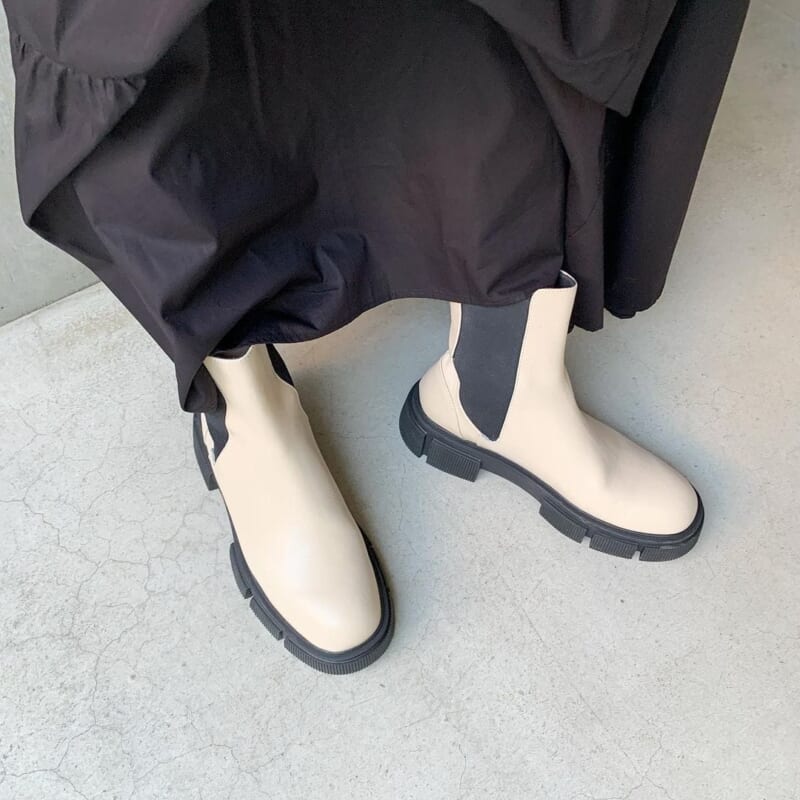 These Zara track sole boots in ivory are great for spring too.
The bracelet is about 500 yen at a certain famise.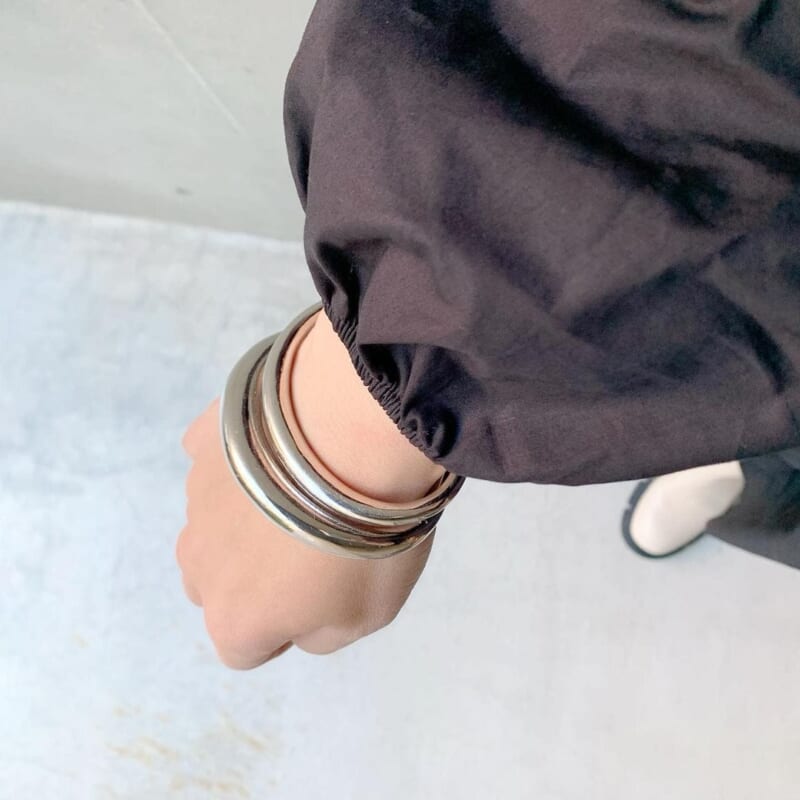 The bracelet is a blunt instrument level weight, but it's cute.
The fur bag is the contents of a casserini basket bag that I even colored.
When is the Casserini Famise?
I'll share the dates on Instagram when I get them.
Fur bag (contents of basket bag)
casselini_official
▫️▫️▫️
It's going to be cold again tomorrow, so I'll be
wearing it with innerwear and outerwear, and I'm glad I did.