Quilted sandals from JVAM.
I finally bought these
quilted sandals from JVAM.
I knew they'd be cute with this volume!
JVAM's quilted sandals. I was so surprised when I put my feet in them!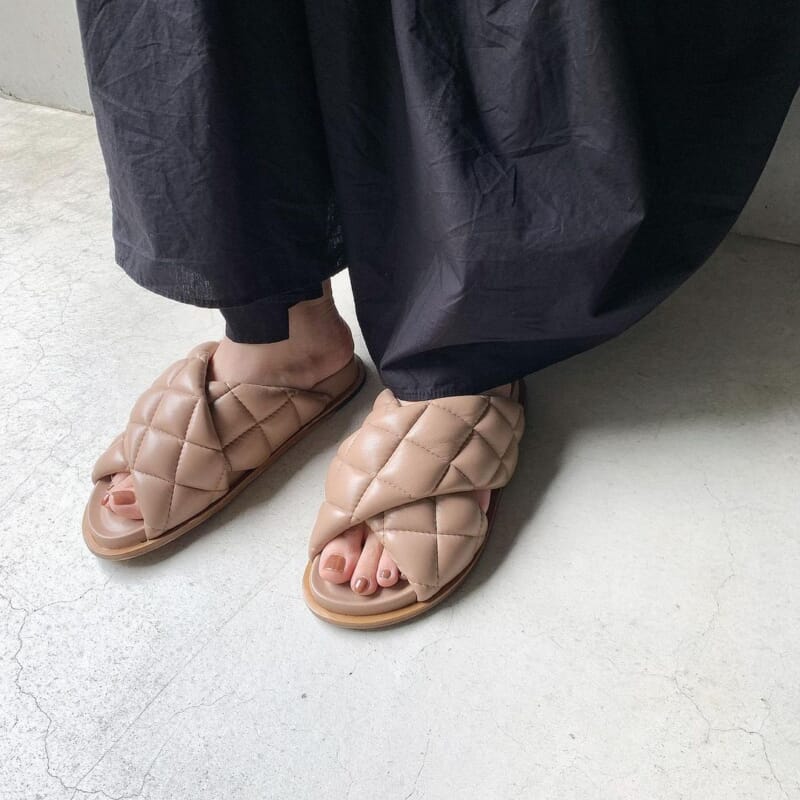 The soft sheepskin upper wraps around your feet.
The sole is supported by a firm, uneven insole.
I'm so glad I bought these….
JVAM Quilted Sandals – How do they fit?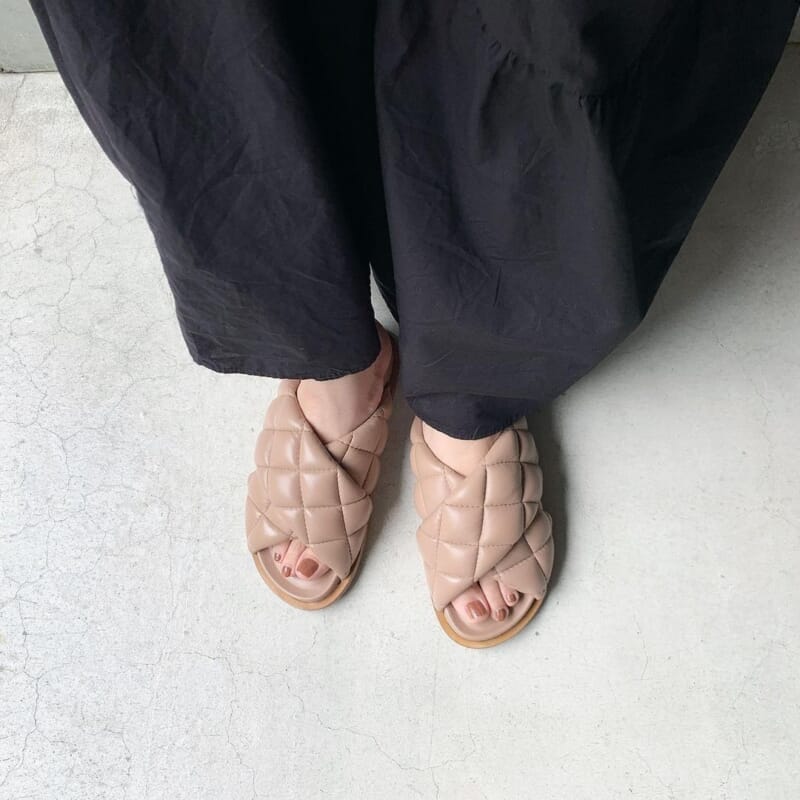 The other models were good for 38, but these are just right for 39.
Maybe it's because the edges of the insole are raised to wrap around the foot.
Impactful appearance at a price of ¥16,500

I always like to check out JVAM ☝️.
Also available in black.
JVAM has collaborated with SHIPS, BEAMS, Adam et rope and many more, so please check it out!
▶︎ [Rakuten Ichiba] JVAM Sandals online store
Coordination items
shoes
jvamonline
adametropePADDED QUILTED TED CROSS STRAP
SLIDERsize:39 ¥16,500-
onepiece
ZARA
Poplin Dress with Puff Sleeves
size:L ¥6,990-
bag