Simple is the best.
It's a word I'm tired of hearing, but it seems to fit the sandals of this brand.
These flat sandals are made of genuine leather and are minimalist.
This is the Greek brand Nicholas Linus
.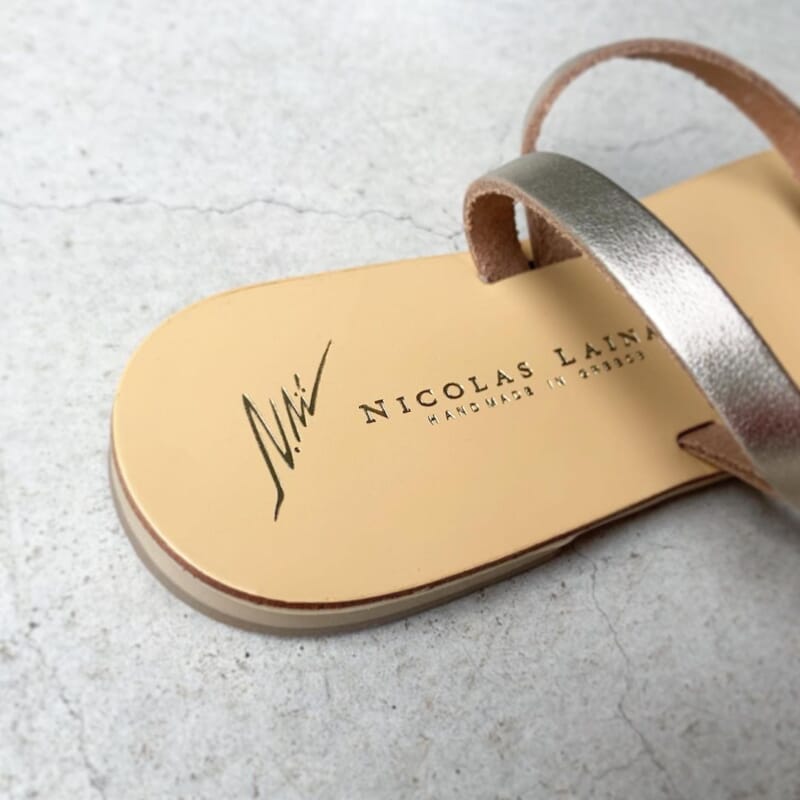 Last year, I was looking for some good quality and reasonable sandals.
I was looking for a pair of sandals last year.
Maternity leave benefits take about two and a half months to be paid out after childbirth, so I've had no income for about four months since my last paycheck…
So I had to refrain from buying a lot of shoes… but!
I never thought I'd find a model in real leather starting at around 6,500 yen!
A long-established shoe brand in Athens that has been around for four generations.
These handmade sandals are made of calfskin using traditional Greek techniques.
I have a pair in black and this is a different design.
I️ want to wear them under the glaring sun in the height of summer.
Do flat sandals soon wear out?
But the outsole and heel of these sandals are made of very hard rubber, so they don't wear out easily!
If you're looking for a pair of sandals that you can wear for a long time, you're going to want to make sure that you have a good pair of shoes.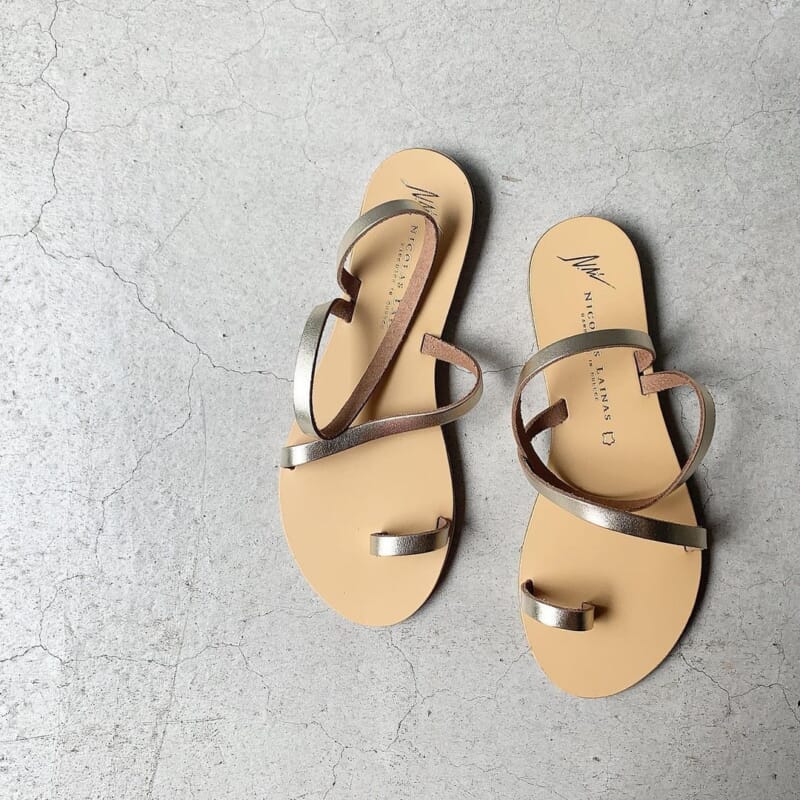 ▫️shoes@nicolaslainas_jp63 GOLD size:38 ¥8,690-
▶︎ [Rakuten Ichiba] Nicholas Lainas's mail order