For fall/winter 2019, Bottega boots dominated the feet of fashionistas.
The voluminous sole, round toe, and simple design are the key.
And the simple design is the key.
The mid-length boots with side gores are the most popular.
The characteristic sole is called a lug sole by Bottega, also known as a track sole.
It is a rugged, edgy and eye-catching design.
I found boots similar to them on sale at Zara, so I bought them.
By the way, here is a pair of Bottega's track sole boots, priced at almost 100,000 yen….
In the year 2020, Zara introduced a wide range of boots similar to Bottega.
I'm not sure if you've ever seen a pair of boots that look like Bottega Veneta.
The soles are also a little different, and it's amazing how much variety there is in production!
(If I were in the production department, I would say, "What a hassle! (If I were in the production department, I'd be so annoyed!
(If I were in the production department, I'd be so annoyed!) I want something, but there's so much variety… I honestly don't care which one!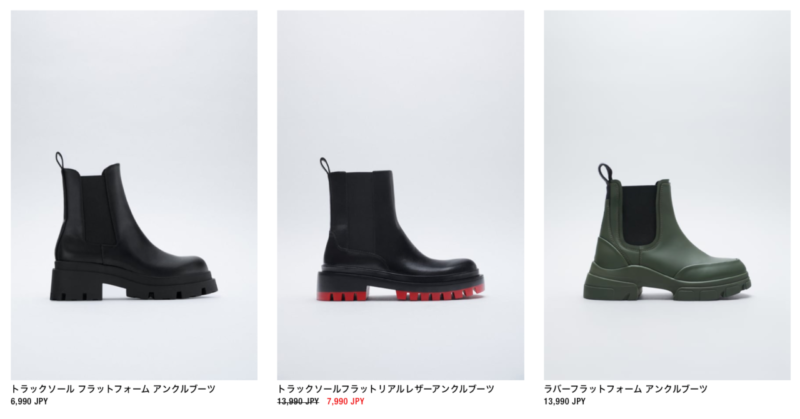 Of all those Zara boots, the one I was most interested in was the Vibram sole short, genuine leather, side gore model!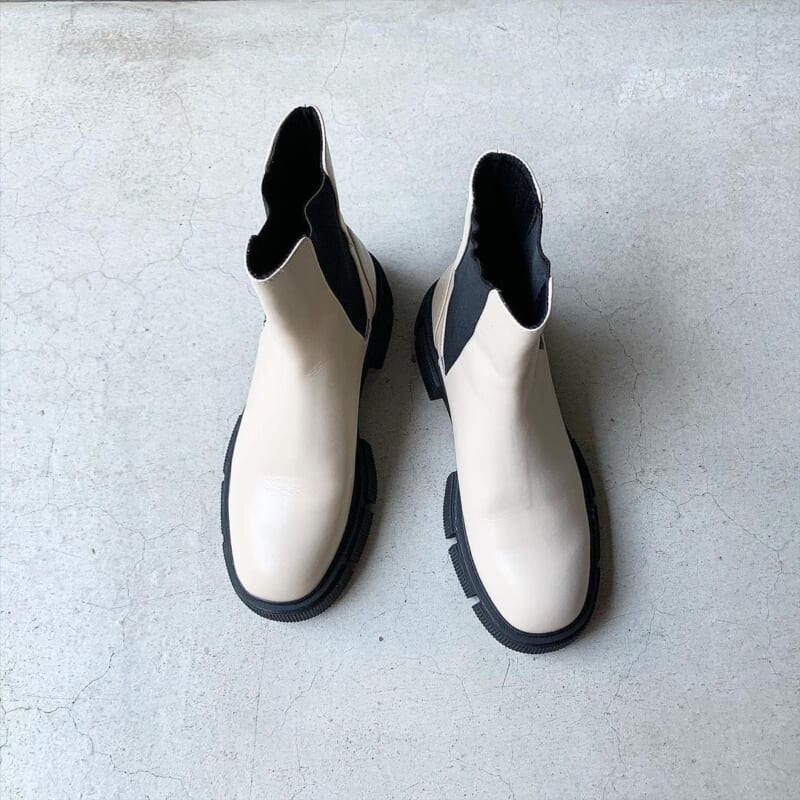 I thought it was just a pair of boots, so I didn't buy them, but I finally got them.
The first part was long, but I bought the genuine leather, ivory type.
These were great!
The lining is fabric, so it reduces steam.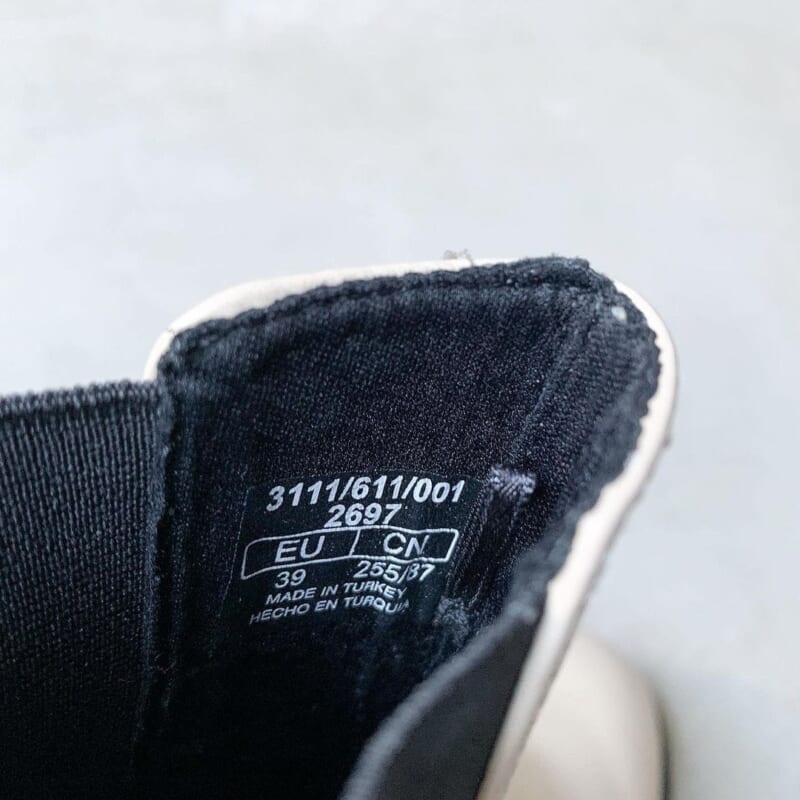 One of my concerns with boots is steaminess.
These boots are made of real leather, and the lining is made of fabric, so you can expect less steam.
The Air-Fit insole is soft and comfortable to wear.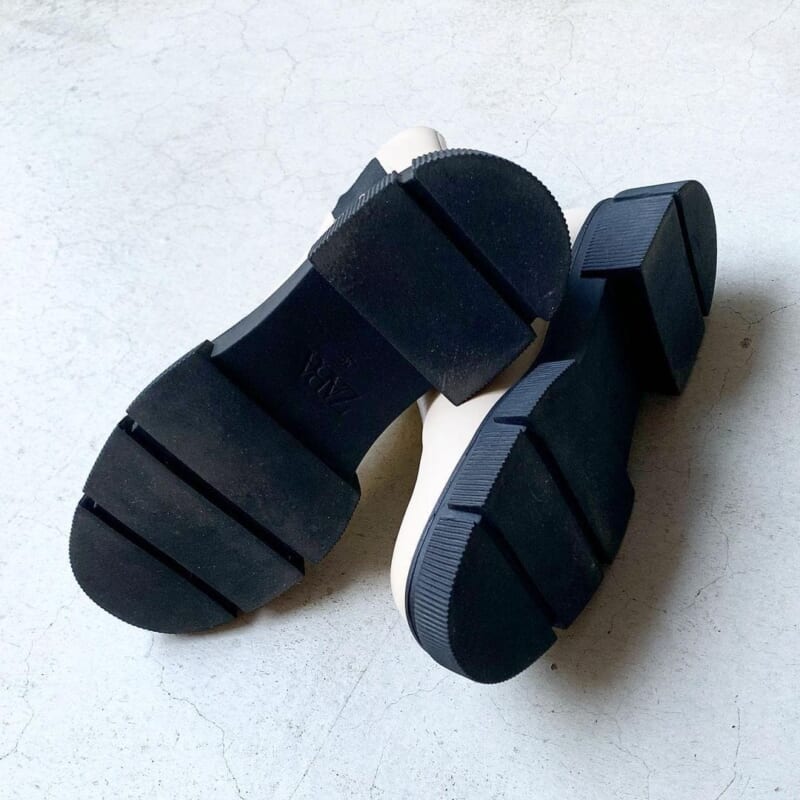 They are made of latex rubber, so they are cushioned.
They are so soft and comfortable!
They also have durable, breathable, antibacterial specifications…!
I had given up on ZARA when it came to comfort, but they were
getting better and better.
The elastic on the side gores is wavy in one area, which is Zara quality, but it's on the inside, so I forgive it…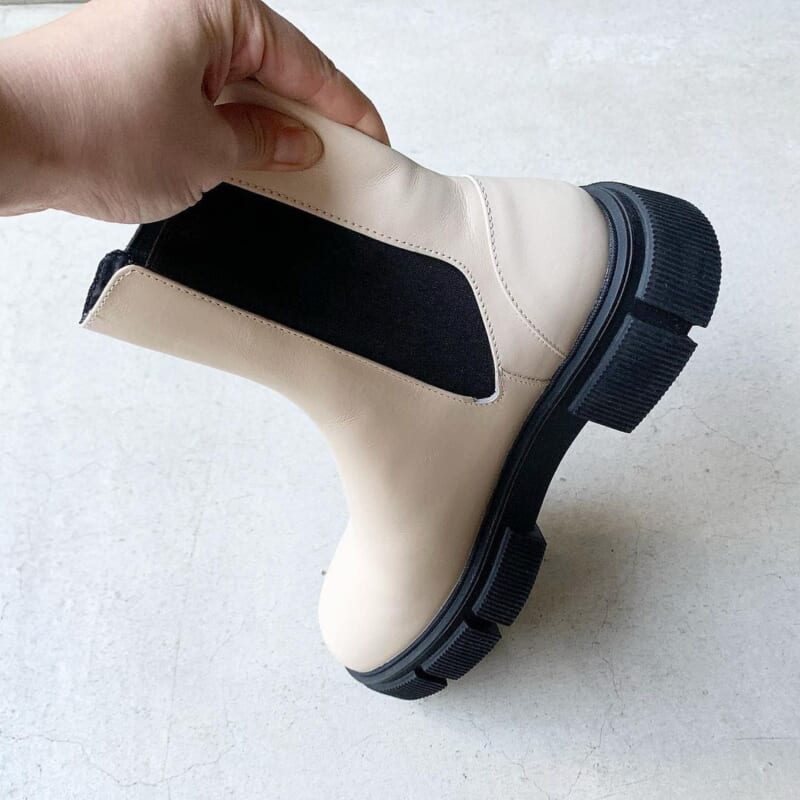 I got them cheaply.
The sole doesn't creep, but it's thick enough to keep me from getting tired.
I'm sure the ivory color will be great for spring too!
I'm looking forward to styling them.
In case you're wondering, track soles are on sale all spring long.
You can find them on sale all the time, so be sure to check them out!
ZARA Track Sole Flat Real Leather Ankle Boots
I'm sure you'll be able to find something you like at a good price.
▶︎Tracksole flat form ankle boots | ZARA Japan / United States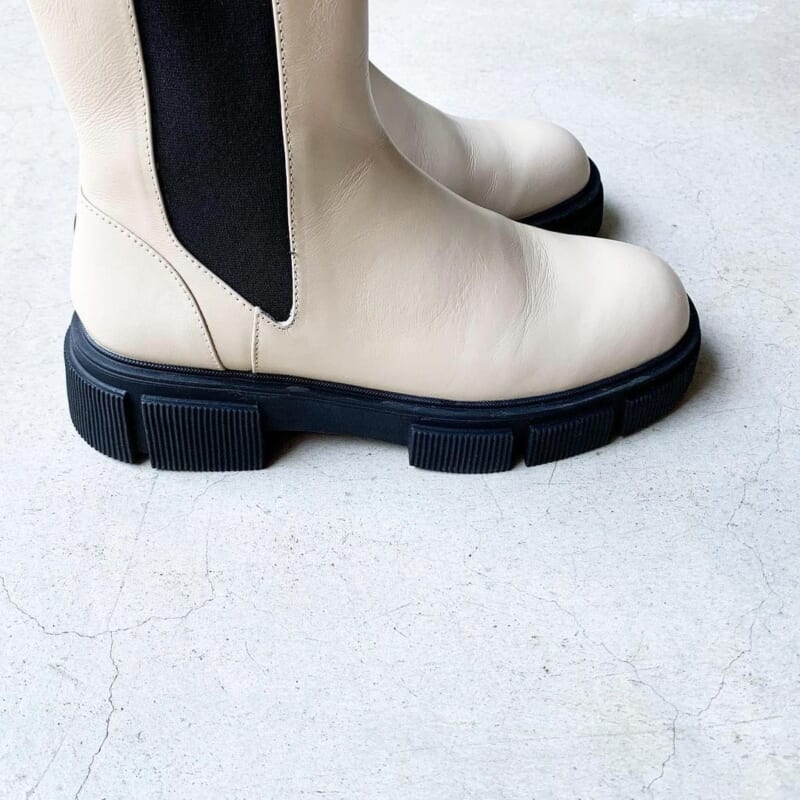 ZARA¥11,990- -> ¥3,990
size39